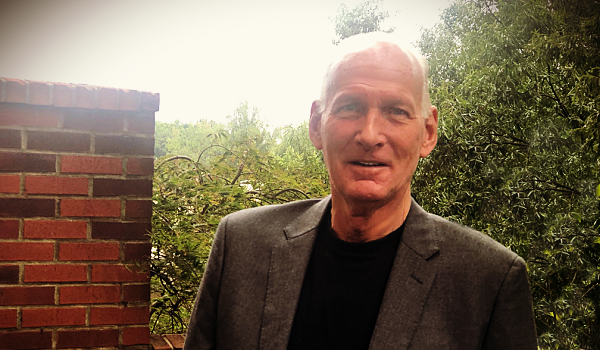 Simple Thoughts in Complex Markets
By Bill Taylor, Contributor/CIO-Entoro Wealth
---
The opinions expressed below are my own & do not necessarily represent those of Entoro Wealth or any of its affiliates
---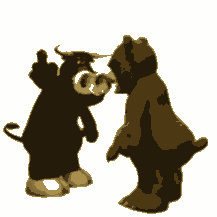 Bullish for week of 6/8
ETH BTC GOLD

Neutral for week of 6/8
NOTHING

Bearish for week of 6/8
S&P 500
6/8/21 Closing Prices:
Bitcoin: $31,890.15 (-$4,146.09)
Ether: $2,392.60 (-$385.11)
Gold: $1,884 (-$7.00)
S&P 500: 4,227.26 (+0.74)
Trading Summary Notes for Tuesday, 6/8/21:
What's new?
More selling……..more jaw boning (trash talking) from governments…..more frustration…………….BITCOIN found a base around $35K…..began a move up and then the trash talkers came out and have pushed BTC down to just over $30K shaking out the new short term buyers……..China, US, "never bitcoiners" continue negative narratives (is that new or old news?)…….ETH mirrors BTC……basing, begin rally, get knocked down…….still no news on regulatory or tax proposals……...GOLD struggling at $1,900….interest rates ease but GOLD is slightly lower on the week……yawn……..S&P 500 moves up a little……BIG NEWS? Summer doldrums are here……. Vacations (finally) are beginning and investing/trading are slowing
KEEPING SCORE; SO FAR BITCOIN IS RESPONSIBLE FOR CLIMATE POLLUTION…..MONEY LAUNDERING….CRIME…..RANSOMWARE……..COLLAPSE OF FINANCIAL STABILITY……MARRIAGE/RELATIONSHIP PROBLEMS (OK, that's mine)………..whatever.
What to do now?
Let everything settle down………take a vacation….expect very slow (and slowing) markets……BITCOIN may just "die" in the mid-$30K area until no one pays attention (that's a plus)…..keep long BITCOIN positions (long term) and "nibble" at new buys in the low $30K area……..ETH $2,300 to $2,500 may be a resting area till things stay out of the news……..again, nibble at new buys………GOLD should (SHOULD) break through $2K so OK to hold….add to positions AFTER a move through $2K……….S&P 500? Stay short…..but again, I have been stone cold on equities……I am a bear.
GET THE MEDIA TALKING HEADS TO QUIT TALKING ABOUT CRYPTO. WHEN CHATTER GOES AWAY, BITCOIN (ETH) WILL BE BACK IN PLAY.
Trading Thoughts:
BITCOIN Fundamentals still intact & getting stronger;
Expect legal, regulatory and tax clarity from the SEC on BITCOIN soon;
Mid-$30K area is going to be a resting area. Patience;
BITCOIN still heading to $75,000……………then $95,000; STICKING WITH IT;
ETH took a big hit and shook many investors out;
Low $2K area great entry/add to point. If you missed the recent upside move, here's your chance;
ETH short term target $4,200;
Longer term ETH can see $7,500. Be patient;
Money being re-allocated from BITCOIN to GOLD. Not entirely, but owning both makes sense;
GOLD is being "re-discovered" by institutions after breakout;
GOLD new target $2,500;
Could GOLD see $5,000? Let's wait and see;
Expect S&P 500 and equity markets to retreat. When markets go down there will be no time to get short. Be ready;
2021 S&P 500 "dips" to 2,900-3,000; NO CHANGE!
Equities have a whole lot of good news priced in; valuations are way too extended….too much margin holdings too. WARNING AGAIN!
Current trading positions:
LONG BITCOIN
LONG ETH
SHORT S&P 500
LONG GOLD
---
We compare the price of Bitcoin, Ethereum, Gold & the S&P 500. We use the CME Bitcoin Indexes (BRR & BRTI) and the CME Ethereum Indexes (ETH_RR_USD) & (ETH_RTI_USD) for reference as well as the London Bullion Market afternoon price settlement on the digital assets & gold.
---
Bill Taylor is Managing Director/CIO at Entoro Wealth & is widely published in financial industry media throughout the world