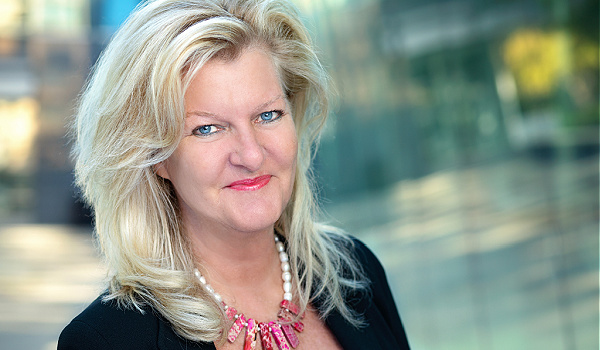 ---
Greetings from Digital Wealth News™ !
Friends, today our newsletter is packed with SO MUCH great content, including venture deals that ALL exceed $300M USD in one week, a LOL read from Bill Taylor in the Taylor Report and a new podcast delving into the NFT craze, plus much more! Read up!
Cindy Taylor, Publisher
---
In this week's Wealthtech Insider column, the Orion team reviews how technology provides much-needed efficiencies that keep an advisor on-task and better able to focus on clients' needs, which is especially important in the race to attract and retain high net worth clients
Adrian Johnstone of Practifi discusses how compliance has long been looked at as a burden, but it doesn't have to be, especially if technology and automation create a firm that by default operates in a fully compliant manner and more in this week's Fintech Corner column;
John Sarson of Sarson Funds reviews how Advisors face huge deficits in knowledge, services and products in the crypto space when compared to retail financial services firms in our new Real Clear Crypto weekly column;
Bill Taylor of Entoro Wealth updates us on the markets this past week and movement in gold, S&P 500, BTC & ETH (his current favorite) in The Taylor Report (6/8/21).
We finish out the week with more great original content from the DWN editorial team and contributors, including the following posts…
---
DWealth Muse Podcast Series: Episode 15 – Capitalizing on the NFT Craze
In this episode, host Dara Albright and guest, George Levy, Founder of Blockchain Institute of Technology, discuss ways for individuals and businesses to capitalize on the NFT craze
El Salvador Rocks Bitcoin World. Pay Attention.
Author Bill Taylor provides insight into the significance of the recent announcement from El Salvador that BTC will become the country's legal tender and discusses how other countries are likely to follow their lead
The Week in Digital Wealth (6/9/21)
A look at the week's latest news in the digital wealth sector the world over including future IPOs and how millennials are shaping the future of community banks, plus much more
Advisor Tech Talk (6/9/21)
This week we cover the latest news from LPL, Orion, Riskalyze, Practifi and others in our new welathtech-focused weekly series on DWN
Top 5 VC Deals of the Week in Digital Wealth (6/9/21)
Oh my.  This week, ALL of the fintech deals listed in our weekly column on top VC in the sector exceeded $300M USD.  Read why we believe fintech is now the fastest growing sector on the planet.  Period.
Fintech Luminaries – Meet Lou Camacho of Stratos Wealth Holdings
For the next in this feature series, we'd like you to meet Richard Napolitano of Advisor360°, a platform that is comprehensive yet modular, with a Unified Data FabricTM foundation that enables broker-dealers to digitally transform themselves, increasing productivity and revenue while decreasing risk.
And don't forget to check out our homepage for other great content, read up and GET YOUR SMART ON about the future of digital wealth!
Curated Industry Content
Industry Press
Check out our homepage for other great content, read up and GET YOUR SMART ON about the future of digital wealth!!
Wishing you and yours a great week!!!

ABOUT DIGITAL WEALTH NEWS:
Our content creation and amplification platform includes insightful industry news & market commentary, meaningful partner content and executive profiles you won't find elsewhere.
Special thanks to our Chief Technology Officer Michael Fabing and my partner (and husband) Bill Taylor on their efforts to roll out this new enterprise. Also, a huge thank you to Kelly Waltrich, previous CMO of Orion and her team and Keith Gregg, CEO of Chalice Network and his team for their support during the launch of our media platform. Finally, I want to acknowledge our friend and partner Dara Albright, one of the most important fintech thought leaders in the world in my book, who has recently joined Digital Wealth News as a partner and host of our new podcast series Dwealth Muse.
Our editorial coverage takes a new view toward the fintech revolution as it has evolved and matured, featuring industry news, thought leadership, and the latest industry press.
Digital Wealth News ™ was Created with the Following Key Parameters:
Daily Editorial & Weekly Newsletter pushing stories to Website – https://dwealth.news/ – and social media channels
Weekly Newsletter emailed to proprietary database of RIAs, wealth managers, VCs, hedge funds, fintech professionals and organic sign-ups –plus- select names from Fintrx, Crunchbase and other key databases
Light but authoritative editorial feel – non-technical – but informative. Digestible business read for those interested in, affected by, or involved in the new digital wealth economy;
Coverage of Digital Wealth Topics Including the Following Categories:
Digital Currencies & The New Token Economy
Security Tokens
Trading Technologies
Digital Investing Platforms
WealthTech & Robo-advisors
Fintech At Large
Legal & Legislative Issues & More
Sign up for our free newsletter, reach out to me on Linkedin, Twitter or Facebook and thanks for stopping by!!
---