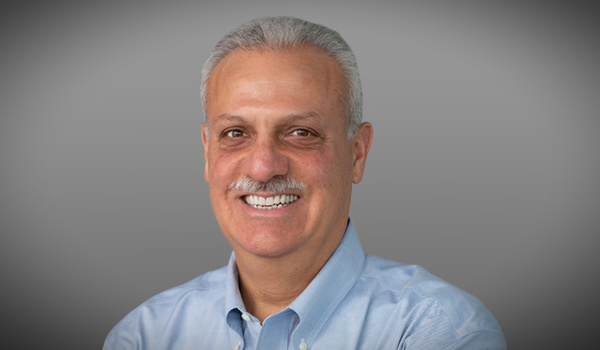 ---
Digital Wealth News is pleased to bring you our "Fintech Luminaries" series – featuring thought leaders within the digital wealth ecosystems.  For our latest feature, we'd like you to meet Richard Napolitano of Advisor360°, which offers a platform that is comprehensive yet modular, with a Unified Data FabricTM foundation that enables broker-dealers to digitally transform themselves, increasing productivity and revenue while decreasing risk.
NAME: Richard Napolitano
TITLE: CEO
COMPANY: Advisor360°
WEB ADDRESS: www.advisor360.com
---
What does your firm do/offer within the FinTech sector?
Advisor360° helps banking, insurance, and independent broker-dealers as well as roll-up RIAs digitally transform themselves, increasing productivity and revenue while decreasing compliance risk and costs. Through a configurable, comprehensive yet modular platform backed by our Unified Data Fabric™ (UDF) foundation, we enhance advisor productivity through a streamlined workflow and grant them more time to serve clients and prospect for new ones.
We alleviate advisor pain points, such as operational inefficiencies, disparate systems, too many choices with a tech stack, regulatory and compliance challenges, and communication with clients. Fundamentally, disconnected data is no longer an issue. In one platform, our UDF enables the integration of performance reporting, customer onboarding, CRM, portfolio rebalancing, trading document management, planning tools, client portal, operations, and more. The systems of advisors, their staff, their clients, and the broker-dealers' back office all share a common and connected view of the entire business.
What area/s of FinTech do you believe will grow the most in the coming 5 years?
The adoption of technology in financial services is still in its infancy. That broker-dealers can transform their businesses through technology, what we at Advisor360° call their digital transformation, is a huge opportunity that I predict will exist for some time.
Most financial services companies still have a tremendous number of manual- and people-intensive processes. Digital transformation is the most significant opportunity for enterprise-level broker-dealers and their advisors to save time and money, increase productivity, and reduce compliance risk. I also see hypergrowth in the independent advisor market on the broker-dealer side of wealth management and believe tech advances will empower broker-dealers to address burgeoning RIA needs.
What has been the biggest success in your firm to date?
Without a doubt, optimizing our financial SaaS technology for the insurance industry is our greatest achievement. Late last month, we launched our platform in partnership with a significant insurance carrier. Optimizing our SaaS technology had never been done in our industry and, truthfully, no one but the people within our walls believed we'd succeed. We heard the skeptics: "Their product only works for finance"; "Their system isn't proven at scale"; "They don't know what it means to be a software company." The naysayers only motivated us further.
We quickly yet strategically grew our staff almost 2.5 times over 18 months. As we started making gains, the COVID-19 pandemic turned our world upside down, but we adapted and learned how to coordinate more than 550 employees, many of whom were new to Advisor360°. I'm in awe of our monumental effort to transform raw ideas into a remarkable platform for our insurance partner. We now have 22,000 platform users, ~3 million households, and $.5 trillion in assets tracked with the launch. In doing so, we've become one of the biggest companies in our industry.
What are the biggest problems facing the FinTech industry in the future?
Complexity of choice and unified platform performance are huge hurdles. Some broker-dealers go the route of building their own platform while others bring in and assemble numerous third-party systems, triage, and merge them to create a seamless, unified digital platform.
In my experience, there's chaos in building and maintaining in-house platforms. Enterprise-level firms often underestimate the resources required, unknowing that contracting with experienced third-party vendors to manage migration from start to finish is time-consuming and expensive. In the end, the broker-dealers who build their own platforms or curate varied technologies are crushed under the weight of complexity, increasing their ops and infrastructure costs, reducing efficiency, and muddying regulatory compliance—the very problems they set out to avoid in the first place.
What do you believe the next major innovation in financial technology will be and why?
The next major innovation in FinTech will be innovation itself, and I expect FinTech companies to invest heavily in R&D over the coming years. FinTech will follow in the footsteps of industries with proven R&D models. Cybersecurity, CRM, and software stack development, to name a few, have made tremendous investments in new ideas and products; FinTech can and will do the same.
Companies concentrating on R&D often build fantastic new digital experiences. At Advisor360°, we employ a shared model that leverages our R&D investment across a large number of customers to increase innovation and create an exceptional technology stack and set of solutions. We effectively have 3 million households in the United States funding us, a level unheard of in our business.
---
Richard Napolitano is Advisor360°'s Chief Executive Officer, ensuring every team in the company is focused on a simple strategic vision: creating outstanding WealthTech products for their clients' success.