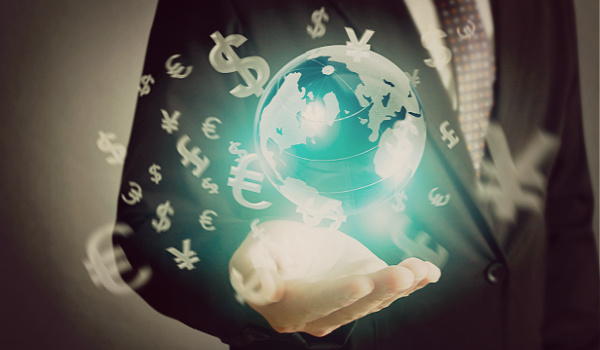 ---
By: Gerelyn Terzo 
Fintechs continue to grab the spotlight on a global stage as venture capital chases startups and the pipeline continues to grow for more mature companies to list in the public markets, mostly through SPACs. The pace of deals does not appear to be slowing down as fintech billionaires are minted overseas while Asia and Latin America seek to raise their profile for tech innovation. The Robinhood of Pakistan's investment app is one of two fintech related rounds just announced. And millennials are fueling a transformation in banks to a more digitized business model. Let's dive in.
Public Markets Splash
California-based card issuing and processing tech firm Marqeta has tipped its hand to details around its upcoming IPO. The fintech company revealed in an SEC filing that it plans to offer 45.5 million shares in its public market debut at an offering price between $20 and $24.
The company, which plans to list on the Nasdaq Global Select Market under the symbol MQ, is not yet profitable and reported a net loss of $48 million last year. Revenues reached $350 million in Q4 2020, fueled largely by its biggest customer Square. Chances are consumers who may have never heard of Marqeta have come in contact with its technology. In addition to Square, Marqeta's tech supports the likes of food delivery apps DoorDash and Instacart as well as payment installment plays Affirm and Klarna.
Meanwhile, Marqeta management may be watching how the market responds to fintech company MoneyLion, which agreed to go public earlier this year through a SPAC deal with blank-check firm Fusion Acquisition Corp. MoneyLion, a mobile banking app that competes with the likes of SoFi, reported its Q1 2021 results, revealing that it grew its customer base by 80% to 1.8 million users. Total loan originations ballooned by more than 200% YoY to $188.7 million. Revenue nearly doubled YoY to $33.2 million. The startup says it has momentum on its side in Q2 and expects its ARPU (average revenue per user) to expand in the period.
Fundraising Push
San Francisco-based startup Synctera, which connects community banks with fintechs, has amassed $33 million in a Series A round led by Fin VC. Other participants included new backers Mastercard and Gaingels as well as repeat investors Lightspeed Venture Partners, Diagram Ventures, SciFi Ventures and Scribble Ventures. Angel investors Omri Dahan, Nuno Sebastiao and Greenlight co-founder Tim Sheehan were also part of the round.
So far, Synctera has raised USD $45.4 million, including a $12.4 million seed round that closed less than six months ago. Synctera has also joined the Cap Table Coalition, which seeks to achieve diversification in the VC ecosystem.
The Beans, another San Francisco-based fintech startup, has attracted $2 million to its coffers in a round led by Precursor Ventures. Other participants in the round included Relay Ventures, One Planet VC, Swing Ventures, Oxford Angel Fund as well as some angel investors. The Beans focuses on financial wellness for what it describes as America's Caring Class.
Millennials and Fintech
Citizens Financial CEO Bruce Van Saun was featured by Bloomberg in an interview in which he discussed themes the company is seeing. He said that millennial demand is speeding up the bank's push toward a digital first business model. The young generation is flocking to Rhode Island-based Citizens Financial to refinance their student debt, save and build a nest egg for retirement.
The millennial generation is most interested in the digital tools that the company has to offer, while they shun debt and prefer to buy things at the till. Citizens Financial embraces tech innovation and has inked more than two-dozen partnerships with fintech firms.
Desperately Seeking Fintech
On the global stage, Pakistan is in the spotlight for some fintech related fundraising deals. After attracting a sea of VC into fintech startups during COVID, Pakistan's momentum continues amid a pair of funding rounds announced on June 7.
Retail investor-focused trading app KTrade, which has earned the title as the Robinhood of Pakistan, has raised $4.5 million in a round led by TTB Partners and HOF Capital from Hong Kong and New York, respectively. The round also saw participation from billionaire German investor Christian Angermayer, who also counts bitcoin, weed, SPACs and space travel as part of his portfolio. KTrade is a product of KASB Securities.
Meanwhile, Pakistan's Abhi, a fintech startup focused on employee salary advances, has secured $2 million in a seed round. The fundraising was led by VEF and extended to Village Global, the latter of whom's investment is the first of its kind in a fintech company.
Also in Asia, Singapore may not be Silicon Valley but the city-state would like to raise its profile for fintech. Singapore startups are attracting more capital this year in segments such as payments and robo-advisory, according to Sopnendu Mohanty, a Citi alum and chief fintech officer for the Monetary Authority of Singapore. He told Bloomberg, "We don't have Silicon Valley, but we are trying our best."
According to him, fintech players are poised to attract more than last year's tally of $1.1 billion in 2021 compared to approximately $20 million in 2014. Mohanty had a hand in the development of Partior, a product of JPMorgan, Temasek Holdings and DBS Group that is designed to use blockchain technology for cross-border payments. Brad Garlinghouse's Ripple has had the corner on that market until now, but there could be more competition in the blockchain cross-border payments segment ahead.
Latin America's fintech segment has also been a hotbed for VC activity. Uruguay has minted its maiden fintech billionaires despite the country's prowess in the agriculture sector. Andres Bzurovski, and Sergio Fogel are now among the world's 1% after listing their payments startup DLocal on the Nasdaq.
The IPO raised more than $617 million and the stock has rallied 50%-plus since its public market debut. DLocal's market cap has ballooned to over $10 billion as a result, catapulting Bzurovski and Fogel to billionaire status. The company, which was also Uruguay's first startup to attain unicorn status, counts tech giants Amazon, Uber, Microsoft and Spotify among its clients.
---