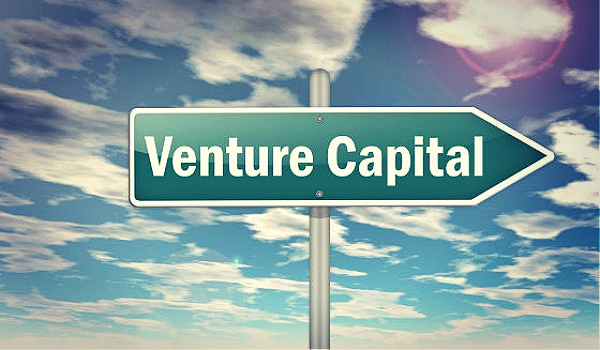 ---
This week, we're back again with a fresh new round of top 5 VC deals in the digital wealth sector.
Four of the top 5 deals come out of foreign markets – Mexico, Sweden, France and Germany. We also have two deals in the blockchain sector – Solana Labs and Ledger. Big numbers again, this week, too. The smallest deal in the Top 5 came in at $180M with the "winner" – Swedish payments firm Klarna – topping out at $639M USD.
Finally, one of the rounds, interestingly, came via a Security Token Offering (STO). Venture firms are still listed as investors, but the STO suggests that smaller retail investors would have jumped in as well. I would expect to see more STOs in this column moving forward.
In the meantime, without further ado, here are this week's top 5 fintech VC deals for the week below…
---
Scalable Capital (Neobroker/Roboadvisor) | $180 million, Series E| German digital insurance platform | Tencent Holdings, BlackRock, HV Holtzbrinck Ventures, Tengelmann Ventures

LinkedIn Overview: "Scalable Capital was founded in 2014 with the mission to use modern technology to provide a broad group of investors with access to a form of investment that was previously reserved for very wealthy investors. In 2020, Scalable Capital expanded its offering. In addition to digital wealth management, it now also includes a newly developed neo-broker, through which clients can trade shares, ETFs and funds conveniently and affordably. As a fast growing start-up we are constantly looking for new employees and are also happy to receive unsolicited applications."
Solana Labs (Blockchain) | $314 million, Security Token Offering | CA-based DeFi Platform | Andreessen Horowitz, Polychain Capital, Andresseen Horowitz, CMS Holdings, Coinfund, ParaFi, Alameda Research



LinkedIn Overview

: "Solana Labs is a technology company working to help advance the Solana ecosystem. The Solana blockchain is a new architecture for a high-performance blockchain. Up to 710,000 transactions per second on a 1-gigabit network without data partitioning. – Proof of History: Time encoded as data allows for simple and efficient proofs and protocols. – Performant System Architecture: Network is arranged for maximum throughput and high availability. Smart contracts bytecode based on Berkeley Packet Filter designed for fast execution."
Clip (Payments) | $250 million, Series D | Mexican payments platform for small & medium businesses | SoftBank Group Corp.'s Latin American Fund, Viking Global Investors LP



LinkedIn Firm Overview

: "Clip enables any business to accept card payments, at any time, and any where by turning your smartphone or tablet into a card terminal. Complete an easy sign-up process in less than 5 minutes. Our mission: we allow people and businesses to exchange value and develop enduring relationships in a simple, fast, safe, socially relevant and more beautiful way."
Ledger (Blockchain) | $380 million, Series C| French crytpo wallet | 10T Holdings, Draper Associates, Digital Currency Group, Tekne Capital, Uphold Ventures



LinkedIn Firm Overview

: "Founded in 2014, Ledger is a leader in security and infrastructure solutions for cryptocurrencies and blockchain applications. Headquartered in Paris, Vierzon, New York and Hong Kong, Ledger has a team of 170 professionals developing a variety of products and services to safeguard cryptocurrency assets for individuals and companies – including the Ledger hardware wallets line already sold in 165 countries."
Klarna (Payments) | $639 million, Equity | Swedish payments/social shopping firm | SoftBank's Vision Fund 2, Adit Ventures, Honeycomb Asset Management, WestCap Group



LinkedIn Firm Overview

: "We make shopping smooth with the aim to become the world's favorite way to shop. Klarna was founded in Stockholm, Sweden and is Europe's highest valued private fintech company and the second highest worldwide. We offer products and services to consumers and retailers within payments, social shopping, and personal finances. Today, we have 3 500 employees from more than 100 nationalities who all work for the same mission: to reshape shopping, by elevating the entire shopping experience for avid shoppers."
We'll be back next week with more news on fintech VC funding.
---