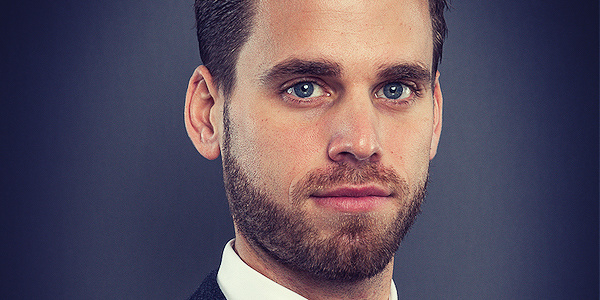 ---
Digital Wealth News is pleased to bring you our "Fintech Luminaries" series – featuring thought leaders within the digital wealth ecosystems.  For our latest feature, we'd like you to meet Alex Cavalieri of the Seven Group platform, which enables financial advisors to drive growth, lower costs over time, and increase AUM. Seven Group builds advisors a cohesive plan and gives them the content and tools to grow their practice.
NAME: Alex Cavalieri
TITLE: Co-Founder, Seven Group
COMPANY: Seven Group | Financial Advisor Marketing
---
What does your firm do/offer within the fintech sector?
Our platform provides financial advisors a one-stop shop for all of their marketing needs. This includes customizable content, creative assets, ready-to-send campaigns, sales presentations, and ongoing training/coaching. Our mission is to help advisors market their practice in the modern, digital market while teaching them what it means to build a brand along the way. There's too much ambiguity in the market when it comes to marketing, which leads to bad marketing practices and wasted spend. We're fixing that one practice at a time.
What area/s of fintech do you believe will grow the most in the coming 5 years?
Over the next 5 years, you're going to see the companies that win focus on two primary items: integrations and content/information quality. 
There are so many tools within fintech out there, but the one-stop-shop experience is becoming more important for consumers. If you look at Amazon, Apple, or any other technology platform that's leading their space, a consumer doesn't need to turn elsewhere. In fintech, it's still very fragmented, a consumer or advisor may need to go to 5-6 different applications/platforms to get the right information. We're going to see that change over the next few years with integrations, acquisitions, and partnerships. People having the ability to go to one place to solve several needs.
Additionally with investing becoming more popular among all demographics, the need to be educated on a topic is more critical than ever. Information is abundant, but you're going to see winners emerge who are providing better education and value-add to their clients. This is the Substack effect – features can be copied, but people will pay for better content.
How do you feel consumers (or if more relevant for your firm – businesses) are adapting to the facet of fintech that your company operates within?
In our space, we serve the advisor community, and the last year has opened the eyes of many practices and advisors in relation to fintech. Particularly martech within financial services. Advisors are realizing that you don't have to be in front of clients every month or quarter, and using digital channels and tools can be just as, if not more effective. We've seen several members thrive in this market – and embrace what is digital marketing.
---
Alex Cavalieri is a co-founder of Seven Group, a marketing platform & community for financial advisors that helps every practice, small or large, market their practices more effectively in a digital world. Alex also serves as the Head of Marketing at CION Investments and hosts the Advisor Lab podcast, a top podcast for financial advisors as ranked by US News. & Reports.