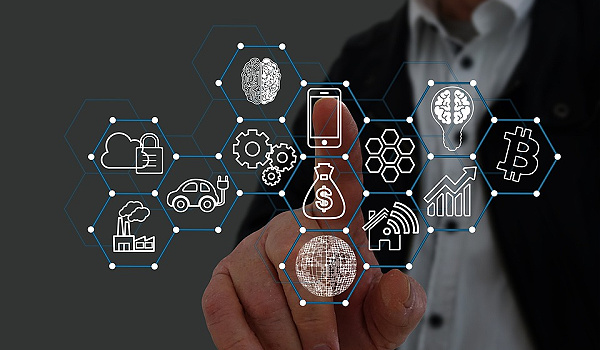 ---
By: Gerelyn Terzo 
Wealthtech keeps upping the ante as managers continue to expand their footprints and integrate new technology to compete and so advisors can better serve their clients.
Advisor360°: Wealth management platform Advisor360° has gone through its Service Organization Control (SOC2) and third-party HIPAA audits and come out on the other side. The Weston, Mass.-based company said these verifications vouch for its ability to safeguard client data as it delivers business software. The SOC2 test focuses on "internal controls and procedures" as they relate to "compliance and operations" based on AICPA principles and criteria. The auditors tested Advisor360°'s mettle across security, availability and confidentiality.
Advisor Group: Phoenix, Ariz.-based Advisor Group has tapped seasoned exec Kristen Kimmell as its new executive VP of business development. In her new role, Kimmell will oversee recruiting, transitions and onboarding for the firms on the Advisor Group network across "FSC Securities, Royal Alliance Associates, SagePoint Financial, Securities America, Triad Advisors and Woodbury Financial Services." She reports to Greg Cornick, president of Advice & Wealth Management. Kimmell joins Advisor Group from RBC Wealth Management. 
Bambu: Singapore-based digital wealth technology provider Bambu revealed it has scooped up wealthtech company Tradesocio. Bambu expects the deal will bolster its "digital wealth capabilities" across equities and cryptocurrencies as it doubles its staff to 130 and hastens its global push. Customers will now have access to more than just robo platforms as Bambu expands into equities and crypto. Bambu is setting the wheels in motion for a Series C round.
Broadridge Financial: Fintech play Broadridge Financial revealed it will integrate and deliver TIFIN's Fintech wealth solutions, across Positivly, Magnifi, Louise and Totum. As a result, advisors will be able to further personalize and tailor client solutions rather than taking a "one size fits all" approach. In April, Broadridge made a strategic investment in TIFIN alongside J.P. Morgan Asset Management and Morningstar. The idea behind integrating TIFIN's solutions is to provide better outcomes for clients. 
Captrust: Raleigh, N.C.-based RIA Captrust has purchased Greenville, S.C.-based wealth manager Nachman Norwood & Parrott (NNP) Wealth Management. NNP, which focuses on wealthy individuals, qualified plans, endowments and foundations, oversees more than $2.1 billion in AUM. Bob Nachman, a partner at NNP, expects the deal will help the firm to better compete now that it will have Captrust's tools at its fingerprints. NNP will inherit the Captrust brand. 
Cascades/Flinks: Toronto-based Cascade Financial Solutions has partnered with financial data layer firm Flinks to deliver financial services and enhance the retirement income planning process. Both companies operate in the Canadian market. By integrating Flinks' technology, Cascade can offer advisors on its platform the ability to collect financial data on clients with their okay, even streamlining the process, in an attempt to reach more Canadian retirees. 
---