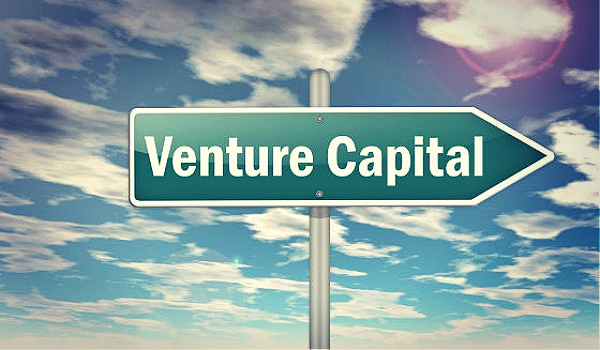 ---
This week, we're back again with a fresh new round of top 5 VC deals in the digital wealth sector, and this week the banking sector takes the lead on these deals. In the meantime, TechCrunch recently published a post noting Q2/21 was the hottest quarter ever for VC fundings. LOTS of cash sloshing around with all that freshly minted dollars coming off the printing presses, so we're none too surprised. Anyhoo…
Four of the top five deals came from offshore again – only one out of California;
The banking sector had 3 of the top 5 deals and today on CNBC, the anchor team noted Jamie Dimon is talking up fintech BIG again, so banking is hot in fintech VC right now;
More funding flowing out of the Softbank VC fund this week:
Insurtech and e-commerce financing were the other two sectors hitting it big. Check out the Clearco listing below – a very interesting model out of Toronto.
In the meantime, without further ado, here are this week's top 5 fintech VC deals for the week below…
---
Lunar (Challenger Bank) | €210M, Series D| Denmark-based digital bank | The family office Heartland, Kinnevik, Tencent |

LinkedIn Firm Overview: "Lunar is a digital bank with the best app on the market. We make things easier for more than 200,000 users in the Nordics every day. Get a sleek card and account for free and manage with the neatest too. We don't believe we are the best at everything – that's why we team up with partners providing the best products, so users can tailor the experience to their needs. Lunar's vision is to build a financial super app bundling all services essential for our users. Today you can save, spend, invest, get loans and insurance under Lunar's roof…"
Tide (Banking) | $100M Series C | UK banking & admin platform for SMBs | CApax Digital, Anthemis, Augmentum, Jigsaw, Local Globe, SBI, SpeedInvest |



LinkedIn Firm Overview

: "Tide is the leading provider of UK SME business accounts and one of the fastest-growing FinTechs in the UK. We're used by over 350,000 businesses and have raised over £200 million in funding. We're just getting started! Tide is transforming the business banking market. Our platform not only offers business accounts and related banking services, but also a comprehensive set of highly connected admin tools for businesses, such as full integration with accounting systems. Using advanced technology, all solutions are designed with SMEs in mind."
Clearco (E-commerce Investor) | $215M | Toronto-based investor forused on helping founds grow | SoftBank, Intuit, Bow Capital, Park West |

LinkedIn Firm Overview: "Clearco is a suite of performance financing products & services tailor-made to help founders win. A pay-as-you-grow pioneer and the world's largest ecommerce investor, our mission is to remove the barriers between brilliant ideas, and brilliant businesses. Clearco has invested $2+ billion into 4,500+ companies using data science to identify high-growth funding opportunities in less than 24 hours. This data-driven approach takes the bias out of decision-making and helps Clearco fund 8x more female founders than traditional VCs across 6 countries."
EIS (Insurtech) | $100M | CA-based digital platform provider for insurers | TPG |



LinkedIn Firm Overview

: "EIS is the technology innovator for insurance. Our digital insurance platform is built to move carriers closer to their customers. Cloud-enabled and mobile-ready, the unified platform of core, experience and insight solutions empowers insurers to digitize core insurance operations, create the essential data foundation and deliver easier-than-easy experiences that attract a new generation of customers. Headquartered in San Francisco, EIS works with leading carriers to shift how the world thinks about and experiences insurance. Our platform drives this change by enabling our customers to innovate fast, reinvent themselves and deliver modern experiences that touch the lives of millions of policyholders worldwide. For more information, visit EISGroup.com or follow us on Twitter @EISGroupLtd."

Bunq (Neobank) | $228M | Dutch challenger bank | Lead Investor: Pollen Street Capital



LinkedIn Firm Overview

: "We are bunq, Bank of The Free. We're here to break free from the status quo, and create a bank with our users in mind. Giving them the freedom to live life on their own terms. We built our own financial system from the ground up, and with the launch of our app in 2015, reinvented banking as you know it. And that's just the beginning! We work around the clock to create fintech innovations that simply make banking and money management as easy, transparent, and fun as possible..."
We'll be back next week with more news on fintech VC funding.
---