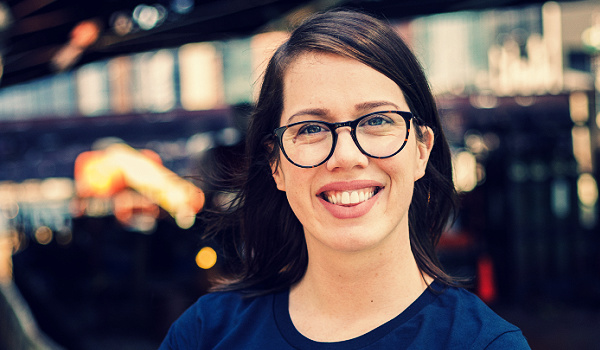 ---
There was a silver lining for fintech, even in the darkest clouds of Covid-19.
The coronavirus pandemic forever changed the technology and financial industries, said Emily Wilcox, chief operating officer at Practifi, a business management platform for financial advisory firms, offering opportunities for both to seek out different ways of doing business and reaching new customers.
"The pandemic altered how technology and in general how companies operate," said Wilcox. "We moved forward in a year, almost out of necessity. Businesses moved onto cloud-based platforms which ultimately meant that you could be working wherever you happen to be. Of course, that was already available to companies, so what the pandemic really did was force people to make some of these changes in a significant way quite quickly."
While technology enabling teleconferencing and remote work had been developed decades earlier and implemented to some extent by companies in a piecemeal way, coronavirus caused companies to mobilize their entire workforce immediately.
That change played to Practifi's already existing strengths, said Wilcox.
"We're a cloud tool, so we were able to mobilize really quickly," she said. "Our clients, on the other hand, are in a field with a lot of compliance obligations, so making such a huge technology change could be a really daunting task. They were forced to think on their feet."
Wilcox said that Practifi's existing clients were looking at ways they could more deeply implement the technological capabilities in place to better enable collaboration in the work-from-home environment. Those clients, and their employees, more fully embraced their existing technology and, where necessary, looked to implement new technologies.
The changes of the past 16 months will not be easily undone, said Wilcox.
"We've become accustomed to different ways of working – whether it be remotely within the same city or geographically distant from co-workers and clients," she said. "Now the trend is to move out of cities and population centers, and we're seeing that across the whole world. Both fintech and wealth management can be location independent, but in both, there is such a big focus on the client and compliance."
The more geographically dispersed a company is, the more critical technology becomes.
After firms invested so much in technology to allow their workforces to operate remotely in 2020, the work-from-home genie won't go back into the bottle so easily, said Wilcox. That means firms have to adapt.
"I believe hybrid work environments will be the status quo for most companies in the future," she said. "I think tools that enable companies to be mobile and focus on communication while also helping them to check their compliance boxes will be key in advisor technology and fintech."
In Practifi's case, the biggest challenges during the pandemic were continuing team collaboration and culture. In the absence of a shared working environment, it can become difficult for team members to gauge their own work and productivity.
"There's nothing that beats a face-to-face chat or a water-cooler chat, but that doesn't really make sense if you're not in a shared space," said Wilcox. "In the absence of some of our productive communication, it can be easy to fall down a rabbit hole of doing your own thing and not realizing that you're not operating in the most productive way. We've been lucky that most of our team is technically capable and already focused on allowing technology to enable business practices."
Practifi eats its own cooking, using the same business management platform it offers advisors to run its business.
Practifi's own employees became better users of its platform during the pandemic, said Wilcox.
"We noticed an uptick in the level of recordkeeping and updating in our system," she said. "No one was tapping anyone on the shoulder anymore, so we saw within our management platform a huge uptick in structured written communications."
Practifi also had to perfect how it aids and supports clients with implementation and onboarding during the pandemic. In particular, the company no longer sent staff to help advisors on their go-live day.
Moving forward, Wilcox sees a future with significantly less business travel.
"A lot of times there was a need to travel and meet clients, and that will remain to some extent, but we've learned that you can get a lot done over the phone or online, and you don't even necessarily need to get on the phone," she said. "I think we've all bridged a lot of gaps, maybe more so than some of our clients realize."
In Practifi's case, this has meant embracing remote communications, learning and support with clients.
But Wilcox said that Practifi's clients have also risen to the occasion in response to the pandemic.
"I think people understood the importance of having a robust technology stack, including a CRM, because at the end of the day, their client is at the absolute center of their business," she said. "Having robust information about the client for everyone on the team is critical, even more so when everyone is working geographically dispersed. During the pandemic, we saw more people from different parts of client firms coming into Practifi."
Practifi is built to handle complex teams and complex client records, able to serve deep information about business relationships in formats designed for the many roles within an advisory business, whether they work in marketing, administration, management, client service, compliance or are advisors themselves.
The pandemic has also changed the way that Practifi thinks about hiring, said Wilcox.
"It caused us to pause and think, because we've traditionally advocated building out our teams in central locations to create camaraderie and a family feel," she said. "We've always felt like it was important to be together and spend time together to develop a shared culture. What we've learned is that you can actually accomplish that remotely. It requires more effort and intent, but it can be done. That's removed the limits on geography for us, we can now look around at different parts of the country or even different countries to staff, when we wouldn't have entertained that idea prior to the pandemic."
As companies realized the possibilities in remote work, the result may be a "de-hubbing" of technology away from centers like Silicon Valley and of finance away from centers like New York and Chicago, to other parts of the world, said Wilcox.
"Ultimately, we've all become more flexible, and that's the silver lining in all of this," she said. "We're only scratching the surface of new possibilities."
---