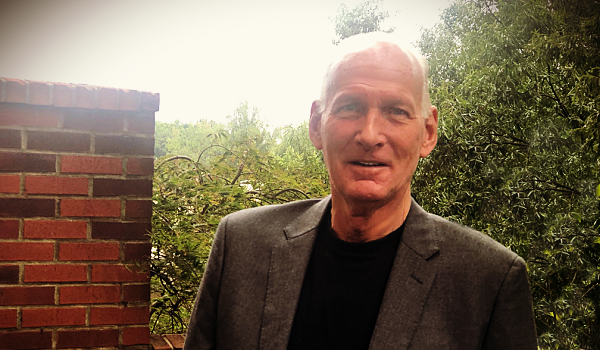 Simple Thoughts in Complex Markets
By Bill Taylor, Contributor/CIO-Entoro Wealth
---
The opinions expressed below are my own & do not necessarily represent those of Entoro Wealth or any of its affiliates
---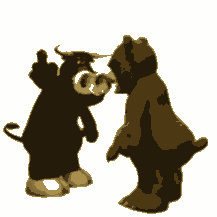 Bullish for week of 7/13
ETH BTC

Neutral for week of 7/13
GOLD

Bearish for week of 7/13
S&P 500
7/13/21 Closing Prices:
Bitcoin: $32,257.95 (-$948.14)
Ether: $1,975.17 (-$125.12)
Gold: $1,800 (+$3.00)
S&P 500: 4,369.21 (-15.42)
Trading Summary Notes for Tuesday, 7/13/21:
What's new?
Frustration……Malaise……Summer is here…………get used to the doldrums and hit the beach/lake/bedroom and relax…….BITCOIN lost 4% (week on week) and is mired in the $30K-$35K area…..trading volume is drying up and the media is looking elsewhere for "action"…..good………ETH suffered worse, dropping 14% (week on week)…..buyer's strike…….most important, NOTHING has changed…..it's just summer…….GOLD is stuck at $1,800 going nowhere…..inflation is running HOT (again, it ain't transitory) but GOLD can't get going (nor silver)…..GOLD bugs/bulls are really frustrated………S&P 500 continues to inch its way to new highs….all time highs no matter what……..Fed will always be there????……but again, summer doldrums.
BITCOIN (CRYPTO) ACCEPTANCE IS PICKING UP……BANKS, FUNDS, ETC. ARE RAMPING UP FOR MORE BTC EXPOSURE……..CALM BEFORE THE STORM (OR SCREAMING MOVE UP?)
What to do now?
I'm gonna be real straight here………..NOTHING is really going to happen during summer vacation season so initiating new (or adding to) positions will require patience…..BUT, buying BITCOIN in the low $30K area will have rewards…..the next move up will begin with a huge buying explosion…..be ready……..same (basically) for ETH.……be neutral (hold) GOLD………I can't be a new buyer since the metal doesn't react to inflation or geopolitical events as it has in the past (BITCOIN has replaced GOLD as the "go to" uncertainty investment)…..but I can't be short for those same reasons….Hold GOLD…….. stay short (or get short) S&P 500…….yeah, I know. It can only go up, right???…..when the s*** hits it will be ugly….really ugly.
LAY BY THE LAKE OR ON THE BEACH, BELIEVE BITCOIN $30K IS THE BOTTOM AND GET VISIONS OF $95K IN YOUR HEAD.
Trading Thoughts:
BITCOIN is shaking off negative news and the fears that caused the recent selloff;
BITCOIN still heading to $75,000…..then $95,000…..and beyond;
Low $2K area for ETH great entry/add to point. If you missed the recent upside move, here's your chance;
ETH short term target $3,500;
ETH long term target $4,200;
Money seems to be coming out of GOLD;

Parents in India are starting to give their children Bitcoin instead of gold as a wedding gift. Gold is slowly being replaced as a store of value

;
Expect S&P 500 and equity markets to retreat. When markets go down there will be no time to get short. Be ready;
2021 S&P 500 "dips" to 2,900-3,000; NO CHANGE!
Equities have a whole lot of good news priced in; valuations are way too extended….too much margin holdings, too. WARNING AGAIN!
Current trading positions:
LONG BITCOIN
LONG ETH
SHORT S&P 500
NEUTRAL GOLD
---
We compare the price of Bitcoin, Ethereum, Gold & the S&P 500. We use the CME Bitcoin Indexes (BRR & BRTI) and the CME Ethereum Indexes (ETH_RR_USD) & (ETH_RTI_USD) for reference as well as the London Bullion Market afternoon price settlement on the digital assets & gold.
---
Bill Taylor is Managing Director/CIO at Entoro Wealth & is widely published in financial industry media throughout the world