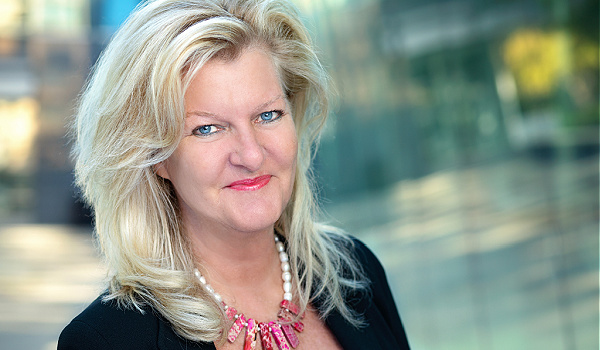 ---
Greetings from Digital Wealth News™ !
Fintech Friends, Happy Wednesday from smoky Montana! The fire season has started early out west and our skies have a muted glow to them with the airborn ash and soot, but that doesn't stop us from scouring the world for the top news in digital wealth news! This week, we have some interesting offshore VC deals to report, a highly inspirational post on crypto and the future of America and a look at bitcoin's increasing acceptance as a form of payment, plus much more! Read up!
Cindy Taylor, Publisher
---
We finish out the week with more great original content from the DWN editorial team and contributors, including the following posts…
---
DWealth Muse Podcast Series: Episode 20 – Is the CRM the Key To Mass RIA Adoption of Digital Assets?
DWealthMuse host Dara Albright and guest Adrian Johnstone discuss whether the key to mass RIA adoption of digital assets may be via the CRM and more
Remember When We Heard it Would Never Happen? It's Happened.
Just a few years ago, many said Bitcoin would never be accepted as a form of payment, but it turns out they were so wrong, and this column explores how it happened
The Week in Digital Wealth (7/13/21)
This week's digital wealth industry news comes to us from Circle, Wise, Upstart and Better, with more sector news out of Goldman Sachs, Google, JP Morgan and London Stock Exchange
Advisor Tech Talk (7/14/21)
We cover the latest news from Advisor Group, Broadridge, Bambu and others in our ongoing wealthtech-focused weekly news series
Top 5 VC Deals of the Week in Digital Wealth (7/14/21)
This week we see more $100M+ deals, with four of the five offshore and SoftBank back in the mix with more VC dollars allocated to the fintech sector
Fintech Luminaries – Meet Nedra Barr of Spyder
For our latest feature, we'd like you to meet the effervescent Nedra Barr of Spyder, a new SAAS-based e-commerce solution integrating cybersecurity and more for RIAs, insurance agents and broker/dealers
And don't forget to check out our homepage for other great content, read up and GET YOUR SMART ON about the future of digital wealth!
Curated Industry Content
Check out our homepage for other great content, read up and GET YOUR SMART ON about the future of digital wealth!!
Wishing you and yours a great week!!!

ABOUT DIGITAL WEALTH NEWS:
Our content creation and amplification platform includes insightful industry news & market commentary, meaningful partner content and executive profiles you won't find elsewhere.
Special thanks to our Chief Technology Officer Michael Fabing and my partner (and husband) Bill Taylor on their efforts to roll out this new enterprise. Also, a huge thank you to Kelly Waltrich, previous CMO of Orion and her team and Keith Gregg, CEO of Chalice Network and his team for their support during the launch of our media platform. Finally, I want to acknowledge our friend and partner Dara Albright, one of the most important fintech thought leaders in the world in my book, who has recently joined Digital Wealth News as a partner and host of our new podcast series Dwealth Muse.
Our editorial coverage takes a new view toward the fintech revolution as it has evolved and matured, featuring industry news, thought leadership, and the latest industry press.
Digital Wealth News ™ was Created with the Following Key Parameters:
Daily Editorial & Weekly Newsletter pushing stories to Website – https://dwealth.news/ – and social media channels
Weekly Newsletter emailed to proprietary database of RIAs, wealth managers, VCs, hedge funds, fintech professionals and organic sign-ups –plus- select names from Fintrx, Crunchbase and other key databases
Light but authoritative editorial feel – non-technical – but informative. Digestible business read for those interested in, affected by, or involved in the new digital wealth economy;
Coverage of Digital Wealth Topics Including the Following Categories:
Digital Currencies & The New Token Economy
Security Tokens
Trading Technologies
Digital Investing Platforms
WealthTech & Robo-advisors
Fintech At Large
Legal & Legislative Issues & More
Sign up for our free newsletter, reach out to me on Linkedin, Twitter or Facebook and thanks for stopping by!!
---