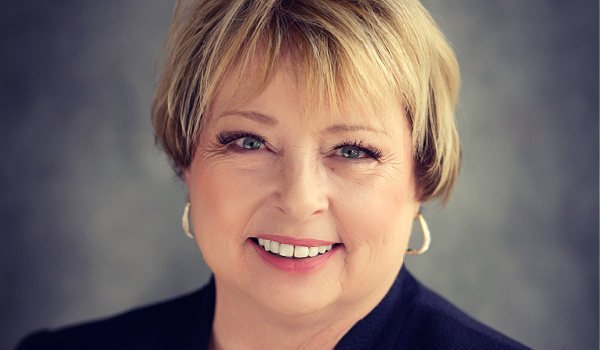 ---
Digital Wealth News is pleased to bring you our "Fintech Luminaries" series – featuring thought leaders within the digital wealth ecosystems.  For our latest feature, we'd like you to meet Nedra Barr of Spyder, a SAAS-based e-commerce solution with a proprietary set of products geared towards solutions that a Producing Rep need to run their daily business, positioned to Insurance Agents, RIA's, and Broker/Dealer Advisors.
NAME: Nedra Barr          
TITLE:  CEO
COMPANY: Spyder, Inc.
---
How did you personally become involved in fintech?
I have been in fintech and insurtech for my entire career.  I started out as an insurance agent then moved into selling financial services products as well for the first 19 years of my career.  Then, pivoted into technology as I saw gaps that technology could solve in a better way for the agent/advisor.
What does your firm do/offer within the fintech sector? 
Spyder currently offers 2 products in the market. The 1st is a cyber computer protection program for independent insurance agents, Independent RIA's & BD advisors.  The 2nd is our Ultimate Document Storage solution. This product was purpose built by insurance people for insurance agents/brokers, agencies, and home offices.  This product will change how insurance agents and Insurance companies think about Document storage in the future.  Spyder has no minimum or maximum purchase requirement so it's a great option for individual agents, agencies, and Insurers.  Our next big release will be in the fall and will be our licensing and continuing education solutions for all producer and firm types.
What are the biggest problems facing the fintech industry in the future?
I think there are 2 big problems this industry faces today.  The first is marrying up new technology capabilities to current industry processes.  Technology has taken a forward leap and vendors like Spyder are coming up with creative new ways to apply new technology to old problems.  New technology capabilities will streamline current processes, provide greater cost efficiencies, and provide enhanced automation.
I think the 2nd biggest problem the industry faces is the lack of supply chain automation.  This still is a very disconnected industry.  Producers, agencies, BGA's, GA's, Wealth Management firms, Fund Companies, and Insurance Companies, still don't have the ability to share data in safe controlled environments.  Spyder will help with both of these industry challenges. 
---
Nedra is a dynamic people leader who helps companies visualize and strategize solutions and engage in new technologies that better their business. An accomplished speaker and author who has contributed to multiple industry white papers throughout her career, Nedra has been awarded a "Top 50 Tech Visionary" as well as a "Top 50 Tech Leaders" award from Intercon.