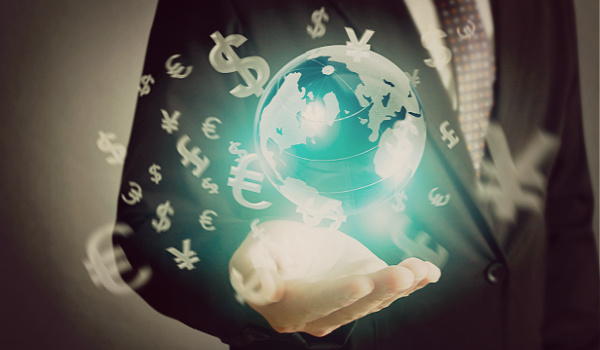 ---
By: Gerelyn Terzo
What a difference a week can make! The SPAC deal pipeline continues to fill, while Wise tested the mettle of the LSE in a post-Brexit world and the Nasdaq provided a Shanghai surprise. One major Wall Street firm made a bullish call on a fintech consumer lending platform. Google is on the fintech prowl in Japan while the banks look on, plus traditional lenders are upping the ante to compete with their tech-savvy rivals. Let's dive in.
Listing Frenzy
Investors cheered money transfer company Wise's public market debut. Wise went public through a direct listing on the London Stock Exchange and started trading at GBP 8 per share. The stock finished its maiden session at nearly GBP 9 for a market cap of roughly USD 12 billion. Direct-to-market listings may not be the most popular type of deals, but they have included the likes of Spotify and cryptocurrency exchange Coinbase.
In addition to gauging demand for fintech related stocks, Wise's listing also set a bullish tone for the U.K. region as a destination for new issues even after Brexit. The rally in Wise shares also suggests that investors are expecting the company to further disrupt traditional financial services. Wise also introduced OwnWise, which is a rewards program for users that paves the way for them to own shares of the company.
Fintech company Circle will have something more in common with cryptocurrency exchange Coinbase. Both companies are behind the stablecoin USD Coin, and now Circle will soon be joining Coinbase in the public markets. Circle plans to go public via a SPAC deal that will place a value on the digital currency payments company of USD 4.5 billion. Circle, which came on the scene in 2013, will combine with blank-check firm Concord Acquisition Corp to create an Irish holding entity that will make its way onto the Big Board. Concord is sponsored by Atlas Merchant Capital and counts Bob Diamond, the former head of Barclays, as its chairman. Circle will trade under the symbol "CRCL."
Source: Twitter 
In addition, Shanghai-based Sentage Holdings saw its shares skyrocket close to 600% on their Nasdaq debut. Sentage, a consumer loan and collection management company, raised $20 million after offering 4 million shares at $5 apiece, the proceeds from which will be directed in part toward acquisitions. Sentage trades under the symbol SNTG.
Separately, Goldman Sachs has initiated coverage of AI-fueled lending platform Upstart with a buy rating and a price target of $147 attached. While Upstart has less than a 4% share of the unsecured personal loan market, it is considered a disruptor of this segment. Goldman believes it will capture a bigger slice of the pie. If Upstart is any indication, then Wall Street should roll out the welcome mat for fintech IPOs.
M&A Trail
Google plans to expand its footprint in Japan with the acquisition of fintech startup. The tech giant is poised to scoop up pring, a Tokyo-based cashless payments platform, in a deal with a price tag of between USD 180 million and USD 270 million. In doing so, Google is making a bet on Japan's fintech market. According to reports, the negotiations are still ongoing. If successful, Google will begin offering financial services in Japan, including payments and money transfers, as it continues to serve up more competition to the banks. Google has already entered the financial services fray in the U.S. and India. Google will have its work cut out for it in Japan, where cashless payments have yet to take hold.
UK fintech Trussle is being acquired by U.S. digital mortgage company Better, the latter of which plans to go public this year through a SPAC deal. The acquisition marks the start of Better's overseas expansion push and places a valuation of roughly $9 million on Trussle, which is backed by the likes of Goldman Sachs and Finch Capital. Trussle has been looking to disrupt Britain's GBP 1.5 trillion mortgage sector, where the wheels of change turn slowly. With the Better's balance sheet muscle, Trussle might have a better chance of doing just that.
This one isn't an acquisition, but it is another example of the disruption that fintech poses to traditional finance. Traditional lender Cullen/Frost Bankers is taking a page out of the book of its fintech rivals. The company is introducing an Early Payday tool that will allow its users to gain access to deposits sooner than later. Users with direct deposit will automatically be able to use the feature and will see their accounts funded once the Automated Clearing House Network sends a notice of payment to the bank. The funds will be available two days sooner than they otherwise would, and Cullen/Frost Bankers is putting up the funds in the interim.
Hiring Moves
Fintech VC firm Nyca Partners has hired Matt Homer, a N.Y. Department of Financial Services (DFS) alum, as its executive in residence. Homer was brought on to strengthen the company's cryptocurrency strategy including spotting potential investments as well as kicking the tires with existing portfolio companies. At the DFS, Homer led fintech, insurtech, crypto and regtech research. The NY DFS plays a pivotal role in the crypto regulatory landscape and is behind the coveted BitLicense that gives virtual currency exchanges the green light to operate in the state.
JPMorgan has snagged David Moss from mobile trading app Robinhood as head of content for U.S. wealth management in a newly created position. Moss held a similar role at Robinhood. At JPMorgan, Moss will spearhead content strategy for both digital and traditional wealth management clients. According to his LinkedIn profile, Moss was with Robinhood for less than one year, from November 2020 to June 2021. He is also an alum of Goldman Sachs' Marcus arm. 
Also on the hiring front, Broadridge Financial Solutions has snagged Uber Technologies' deputy general counsel, Keir Gumbs, for its legal team. Gumbs' official title is chief legal officer at Broadridge, which delivers tech infrastructure to the financial services industry. The hiring is part of a trend in which fintech companies are increasingly hiring their own in-house legal counsel.
Until next time!
---