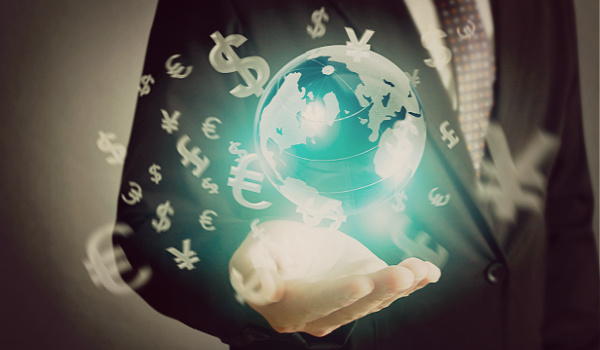 ---
By: Gerelyn Terzo 
JPMorgan is back on the fintech circuit with its second acquisition in the span of a few short weeks. Pop sensation Britney Spears and her conservatorship battle also made an appearance in this week's roundup, while Robinhood is riding the IPO wave.
Acquisition Trail
Wall Street bank JPMorgan is expanding its footprint in the fintech space and is planning to scoop up OpenInvest, a San Francisco-based fintech company dedicated to ESG investing. OpenInvest supports wealth managers with tools to strengthen, oversee and report on their carbon footprint.
J.P. Morgan Asset and Wealth Management's chief executive Mary Callahan reportedly said that clients are hunting more transparency on the impact of their ESG-related investments and they want to harness that data to bring their portfolios into alignment with their targets. OpenInvest is backed by Andreessen Horowitz, Y Combinator, and QED. We recently told you about JPMorgan's planned acquisition of Nutmeg Saving and Investment, a U.K.-based challenger bank. 
Private equity giant Apollo Global Management is similarly on the acquisition path and announced plans to back fintech investor Motive Partners. Apollo will take up to a one-quarter stake in the private equity firm that specializes in fintech investments. Motive Partners' portfolio includes companies such as InvestCloud, Tegra118, Wilshire, Finantix and more. According to The Wall Street Journal citing people familiar with the matter, the price tag of the deal places a valuation of $1 billion on Motive Partners. Apollo plans to allocate capital to Motive's funds while the target PE firm will lend its fintech muscle to its new backer.
Robinhood IPO: The Good, the Bad and the Ugly
Commission-free trading app Robinhood made headlines on several levels for its upcoming IPO. The company filed its S-1 with the U.S. SEC last week for a listing to go public, which was met with much fanfare. Robinhood plans to trade under the symbol HOOD on the Nasdaq.
Investors will be pleased to know that Robinhood was profitable last year but it suffered a loss in Q1 due to GameStop-related setbacks in the period. The Robinhood app has been a beneficiary of the meme-stock boom and wants individual investors to participate in its new issue, though Reddit members are playing hard to get. Robinhood, which is looking at a valuation of around $40 billion, has also attracted the attention of regulators, who have been investigating the online brokerage for disruptions to the trading platform amid stress to its infrastructure due to market volatility last year. The company has also been blamed for misleading investors about its business model. Robinhood has 18 million users on its platform.
Double Time
American Express has teamed up with not one but two fintech startups to help homeowners obtain mortgages. The card giant has partnered with online mortgage lender Better and Rocket Mortgage via Quicken Loans in a deal that has benefits for American Express cardholders. Qualifying Amex users who use Better or Rocket Mortgage by Quicken could be eligible for statement credits of $2,000 or $6,000 for conforming mortgages and jumbo mortgages, respectively. Amex Ventures previously backed Better in a Series C round two years ago.
Oops! Britney Did It Again
Wealth management firm Bessemer Trust wants to remove itself from the controversial Britney Spears conservatorship situation. The firm has asked to be removed as a co-conservator from the pop sensation's financial life. Bessemer reportedly made the request with the court in response to Britney's recent testimony documenting her turmoil from a 13-year conservatorship that made her feel "left out and alone." The wealth manager said they thought Spears was in the conservatorship on a volunteer basis alongside her father. Now that the truth is out, the firm says it wants to "respect [Britney's ] wishes." An LA court has agreed to hear Bessemer's petition.
Crypto Spotlight

While the cryptocurrency industry has been fixated on when a bitcoin ETF will see the light of day, another digital asset is now in the running. SkyBridge Capital, which was founded by Anthony Scaramucci, has filed with the U.S. SEC for an Ethereum ETF. Ethereum is the second-biggest cryptocurrency behind bitcoin, and it is popular for its smart contracts that are used in market niches such as decentralized finance, or DeFi. According to Scaramucci on The Scoop podcast, SkyBridge has also introduced a private Ethereum fund and has had a bitcoin ETF application sitting with the SEC for months.
Elsewhere in crypto, as governments around the world make plans for their central bank digital currencies, the Federal Reserve has had its proverbial head stuck in the sand. Meanwhile, reports indicate that Fed Chairman Jerome Powell met with Brian Armstrong, who is at the helm of popular cryptocurrency exchange Coinbase, in the spring. Armstrong made mention of his D.C. meetings back in May but kept the Fed card close to the vest.
Source: Twitter
Executive Shuffles
Stash, a banking and investment startup, has bolstered its C-suite. The fintech announced that it has nabbed Fastly alum Adriel Lares as its new CFO. Lares, a seasoned tech veteran, spent half a decade at cloud company Fastly and was around for its IPO. In addition, Stash named Jon McNeill to its board of directors with immediate effect. McNeill is at the helm of DVx Ventures and is also on the board of several high-profile companies including Lululemon and CrossFit. In addition, McNeill is an alum of both Lyft, where he helped get the ride-share company ready for its IPO, and Tesla.
While Stash is adding to its management team, money transfer company Wise announced a departure. Founder Taavet Hinrikus will be relinquishing his role as chair in the next 12-months. Wise is in the process of lining things up for its upcoming public listing in London. Wise has similarly gone big and tapped former Netflix CFO David Wells to replace Hinrikus on the board. Wells has been on the Wise board for the past couple of years. Wise will begin trading on the LSE via a direct listing this week. The change in governance is a result of U.K. regulations in which the chair must be an independent member.
---