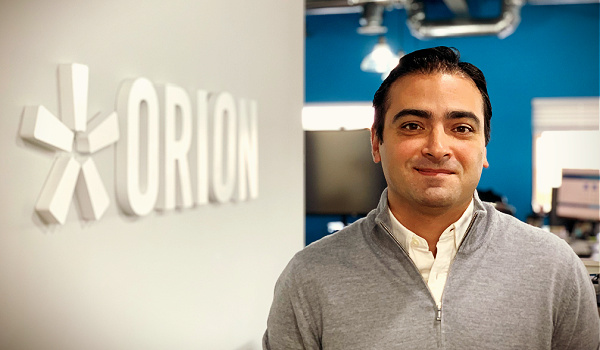 ---
By Mustapha Baassiri
It takes more than a client portal and growing investor assets to keep a client's attention and attract new business.
To create the kind of wealth management experience your clients expect, you need a well-thought-out strategy that includes four critical components.
1. Turning Planning into Action

As an advisor, you can do a lot to improve your clients' peace-of-mind by illustrating "what-if" scenarios. What will happen if there's a long market downturn? What if a client suddenly decides to invest in real estate? Demonstrating how you'll be able to champion their investments so that they still are able to reach their financial goals goes a long way toward building trust and taking care of their emotional needs — which is part of your role, too.

The old saying "Show, don't tell" applies to a modern, enhanced planning experience. Show how you would make those plans a reality, through an implementation model that displays how investments are selected and portfolios are constructed. Illustrate taxes saved, costs lowered, returns amplified, and more. Modern wealth tech should offer details investors will understand, instead of just high-level jargon.
2. Delivering a Robust Client Portal
Yes, your client experience strategy needs to go beyond a client portal — but you had still better have one. And it had better be amazing.
Your client portal is the baseline by which clients are going to judge their experience, so robust features and functionality are a must. Downloadable pdf reports? Sure, but today's portals boast up-to-the-minute benefits like screen sharing, chat bots, and portfolio integrations.
Two additional must-haves are notifications and a mobile app. Clients want pertinent information, and they want it in real time. A portal that supports event-based notifications can include relevant market movement, investment holdings, new opportunities, and milestones such as birthdays and anniversaries.
Access is in direct alignment with information, so offering a mobile app that allows clients to view their data on the go keeps them feeling connected to both you and their financial futures.
3. Redefining Advisor Alpha
Typically, the advisor alpha argument includes the benefits that come from financial planning, wealth management, investment management, and tax efficiencies. But what about the other services that advisors provide?
The basis of an advisor-client relationship is trust: clients put their financial futures in your hands. That's more than a little nerve-wracking. So it's the industry insight, guidance, advice, communication, and understanding that advisors provide that can truly set them apart, creating a client experience that goes beyond tax alpha and portfolio growth.
Easing your clients' minds about their futures, goals, and dreams makes them happy, and happy clients turn into advisor advocates.
4. Narrowing the Gap Between Advisor and Consumer Technology
So what does trust have to do with tech? Your clients are also consumers, and they're used to the highest level of technology, from website interfaces to mobile app experiences. In order to communicate with your clients and provide that peace-of-mind that translates to happiness, your technology needs to be both innovative and intuitive.
For example, using your client portal should be an effortless experience, not a frustrating one. This can be a tall order for independent advisors: after all, you got into the business to help people, not design user interfaces. The best providers are those with robust support resources and experts on hand to help you create the kind of modern platform that empowers exceptional client relationships.
Focusing on client experience will inherently help grow your business, create scale, and increase your firm's value overall. But to reap those benefits, you need technology that both provides value to your clients and enhances your efficiency as an advisor, so you can spend more time growing your relationships.
---
Mustapha Baassiri is Orion's Chief Product and Technology Officer