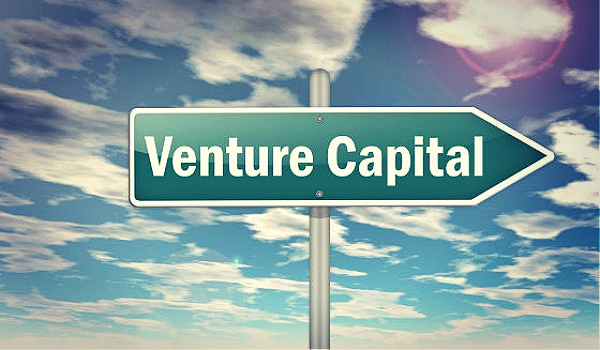 ---
Friends, with the long 4th of July weekend here in the US – and this being a bit of a mid-way point for the year – we thought we'd take a look back at the top 5 VC deals in fintech in 2021 to date. As I reviewed our columns going back to the first of the year, it was abundantly evident that the deal sizes have ratcheted up as the year has progressed. I'll also admit, it felt weird to leave out deals in the $500M-$600M USD range. But those did not make the list, incredibly. Of those that did….
The largest deal – in the crypto sector – came in at a whopping $10 Billion USD(!) with a whose who list of hedgie and other investors;
4 of the top 5 were "offshore" – outside the US – but many still had US investors regardless;
The payments sector came in with 3 of the top 5 deals.
Next week, we'll return with our normal weekly column of the Top 5 VC Deals of the Week. In the meantime, check out these MEGA-DEALS in the digital wealth sector in order of funding $$, and if you're like me, you'll be in amazement at the size of these funding rounds.
---
Bullish/Block One (Crypto) | $10B Equity & Crypto Funding | New Hong-Kong based crytpo exchange utilizing EOSIO and the EOS Public Blockchain | Peter Thiel, Alan Howard, Louis Bacon, Richard Li, Mike Novogratz, Christian Angermayer, and Nomura



5/11/21 Press Release Overview

: "Bullish will utilize EOSIO and the EOS Public Blockchain to produce a cryptographically validated, provable, and immutable audit trail of all transactions processed on the Bullish platform. In doing so, it will be the first to bring externally verifiable state integrity to a high-performance trading and asset management platform."

Trade Republic (Tradetech) | $900M Series C | German Trading App | Sequoia Capital, TCV, Thrive Capital, Accel, Founders Fund, Creandum, Project A

LinkedIn Overview: "The Trade Republic Bank is Europe's commission-free broker. Users only pay a fee of 1 euro per transaction for the external settlement. Besides that, Trade Republic is the first broker in Germany to offer its customers the long-term offer of zero-fee saving with more than 1.500 ETFs. The Trade Republic app provides a fast, mobile account opening, intuitive search and filter functions, a personal timeline as well as extended trading hours from 7:30 am to 11 pm. Derivatives can be traded from 8 am to 10 pm on trading days."

SumUp (Payments) | $893M, debt |London-based payments platform | Goldman Sachs, Bain Capital Credit, Temasek Holdings, Oaktree Capital Management, Crestline

LinkedIn Firm Overview: "SumUp is a leading financial technology company, operating across 32 markets on three continents. We're building a world where small businesses can be successful doing what they love. We empower business owners by enabling them to accept card payments in-store, in-app and online, in a simple, secure and cost-effective way. Today, our card readers are used by over 2 million merchants around the world..."
Mollie (Payments) | $800M, Equity | Dutch payments firm (equivalent of Stripe) | Blackstone Growth, QT Growth, General Atlantic, HMI Capital, Alkeon Capital, TCV
LinkedIn Firm Overview:"Mollie is a pioneer in the payment industry. The company is also one of the fastest growing payment processors within Europe. Mollie facilitates companies of all sizes to scale and grow by using different payment methods. With the help of a simple and clear payments-API Mollie can offer multiple payment methods in a uniform way. Mollie's mission is to become the most-loved PSP in Europe by simplifying complex financial services. Mollie currently has nearly 100,000 customers in Europe. Mollie employs an international team of nearly 300 professionals, is headquartered in Amsterdam and has offices in four other locations across Europe.
Loanpal (Payments) | $800M, Series E | SF-based POS platform for home efficiency products, including solar panels | NEA, WestCap Group, Brookfield Asset Management, Riverstone Holdings

LinkedIn Firm Overview: "Loanpal is an experienced group of passionate, forward-thinking people whose collective mission is to make a positive impact on the planet, build lasting relationships with our valued partners and customers, and create a lending experience that is fast, frictionless, and friendly. We are the world-positive lender, helping people achieve the home of their dreams, live a sustainable lifestyle, and save money using modern technology..."
We'll be back next week with more news on fintech VC funding.
---