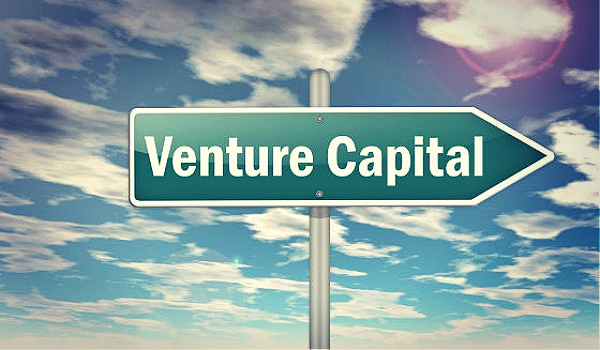 ---
This week, we're back again with a fresh new round of top 5 VC deals in the digital wealth sector, and in the famous (non-sensical) words of Yogi Berra, "it's like deja vu all over again". ONE MORE WEEK with every deal at $100M USD+ and we even had to trim one – Employment Hero ($100M USD) – because we had 3 deals come in right at $100M and could only use two for our weekly story. Some bullets on this week's "winners":
The US wins this week with four of the top five deals – two out of SF and two out of NY;
The fifth deal came to us from France;
Two deals touched the crypto market;
Insurtech, receivables funding and expense management platforms rounded out the rest.
Without further ado, here are this week's top 5 fintech VC deals for the week below…
---
FTX (Crypto) | $900M| SF-based crypto derivatives trading exchange| SoftBank Group Corp., Sequoia Capital, Third Point, Israel Englander, Alan Howard, Paul Tudor Jones, Thoma Bravo |

LinkedIn Firm Overview: "Currently, there are many problems plaguing the top future exchanges: Clawbacks, Broken Liquidation Systems, Poorly Designed Products and Margin Wallets. We are traders. We share your frustrations. In fact, we've written countless white papers and given hours of feedback to these exchanges, but to no avail. Like you, we are very excited about the future of cryptocurrency, but immature exchange infrastructure has been holding this space back. This is why we created FTX! Our mission is twofold – to build the best derivatives exchange and to help move this space toward becoming institutional! We are strong believers in education, and we have been actively collaborating and engaging in dialogue with players in the ecosystem."
Capchase (Receivables) | $280M, Debt & Equity | NY-based automated receivables funding | i80 Group, other undisclosed investors |
Website Overview: "Capchase believes thatfounders know besthow and when to scaletheir business. We're founders ourselves, with a team that has years of experience scaling SaaS from pre-revenue to millions in ARR. So we know firsthand the pain of debt and worry of a new venture: the ineffective financing, the austerity of bootstrapping, the dilution dilemma every founder faces.
Capchase partners with you in a fair and equitable process to avoid the pitfalls that can hamper the growth and development. With a friendly fee based on length of financing, we can pay you up to a full year of revenue upfront within 24 hours of applying."
Spendesk (Compliance) | $118 million, Series C | French expense management platform | General Atlantic, Index Ventures, Eight Road Ventures |



LinkedIn Firm Overview

: "Spendesk is the all-in-one spend management solution that delivers more control, visibility, and automation to today's finance teams. Combine spend approvals, virtual cards, physical cards, expense reimbursements, and invoice management into a single source of truth. With automated reconciliation processes and complete pre-spend control, finance teams are empowered to make smarter spending decisions. Check out CFO Connect— a community for finance leaders with regular meetups, helpful content and an exclusive Slack channel."
Opensea (Crypto) | $100 million, Series B | NY-based P2P market for NFTs | Andreessen Horowitz, Coatue, CAA, Michael Ovitz, Kevin Hartz, Kevin Durant, Ashton Kutcher |



LinkedIn Firm Overview

: "OpenSea is the first and largest peer-to-peer marketplace for cryptogoods (like an eBay for crypto assets), which include collectibles, gaming items, and other virtual goods backed by a blockchain. On OpenSea, anyone can buy or sell these items through a smart contract. The OpenSea team has backgrounds from Stanford, Palantir, and Google, and is funded by YCombinator, Founders Fund, Coinbase Ventures, 1Confirmation, and Blockchain Capital."
Ethos (Insurtech) | $100M, Series D | California life insurance-focused insurtech | SoftBank Vision Fund 2



LinkedIn Firm Overview

: "Ethos provides modern, ethical life insurance to protect the life you're building and the people you love. Ethos is built for people who don't have time for fine print, extra doctors appointments or hidden fees. We transformed a 15-week process of paper applications and medical exams, into just the click of a button – by quantifying the user's health risk using predictive models. Tens of thousands of customers have already experienced the future of life insurance through Ethos. Our investors include General Catalyst, Sequoia Capital, Accel Partners, Google Ventures, Jay-Z, Kevin Durant, and Robert Downey Jr. We are listed in Forbes' Top 50 Fintechs of 2020. And for exciting news about our growth check out Life-Insurance Startup Ethos Valued at More Than $2 Billion. We are scaling quickly and looking for passionate people to protect the next million families!"
We'll be back next week with more news on fintech VC funding.
---