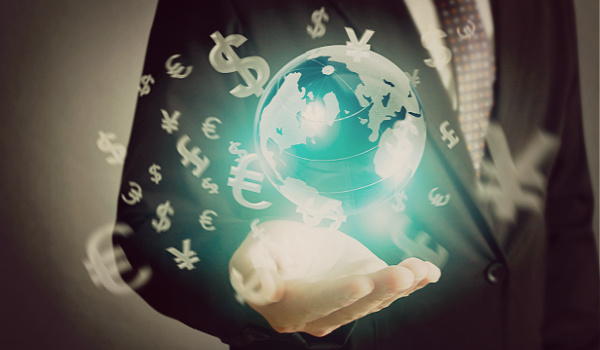 ---
By: Gerelyn Terzo 
Financial technology continues to attract legacy finance players. Fintech IPO roadshows have gone digital, while big banks are also riding the digital wave. The IMF wants to know if CBDCs are the solution for the unbanked population, and Elon Musk is back on the good side of bitcoin investors. Let's dive in.
Payments Push
Visa might not exactly evoke feelings of a nimble fintech, but that is not stopping the company from evolving. The card giant made a splash with its acquisition of U.K.-based payments startup Currencycloud in a deal that attaches a $962 million valuation on the fintech play.
The companies are not strangers, as Visa led an $80 million round into Currencycloud in early 2020. Currencycloud makes software for financial institutions and fintech companies, fueling cross-border payments for the likes of neobanks Revolut and Starling. The deal marks the second fintech acquisition for Visa in 2021 so far after it scooped up Swedish open banking firm Tink in June for more than $2 billion.
Digital Roadshow
Further details are coming out on Robinhood Markets' much-anticipated IPO. The commission-free trading app is eyeing a valuation of as much as USD 35 billion. Robinhood plans to price shares in the range of $38-42, with the potential to rake in more than $2.3 billion. Robinhood live-streamed its roadshow for clients last week and is fielding questions from the public. Robinhood, which counts hedge fund Citadel among its clients, is earmarking up to 35% of its shares for traders on its platform.
Robinhood chief executive Vlad Tenev is also looking to muscle the company's way into the U.S. retirement sphere. In response to customer demand, the company is eyeing "IRAs and Roth IRAs" with a view to transform "first-time investors" into "long-term investors," according to Tenev.
Crypto Train
Elon Musk is back on board the bitcoin train. Musk and fellow tech billionaire Jack Dorsey participated in an event called "The B Word" in which they fielded questions on bitcoin. Musk revealed that his two companies — Tesla and SpaceX — both hold BTC. He also tipped his hand to his personal crypto portfolio, which holds bitcoin, Ether and meme-coin Dogecoin. Musk is also back in the good graces of the crypto community after stating that it won't be long before Tesla accepts BTC as a payment method once again — as long as the leading cryptocurrency shrinks its carbon footprint.
Source: Twitter 
Amazon.com is also reportedly gearing up to support cryptocurrency payments for the millions of sellers on its platform, according to scuttlebutt. The e-commerce giant is looking to hire a blockchain and cryptocurrency specialist for its Payment Acceptance & Experience team. The Amazon development could be what sparked a rally in the bitcoin price, which sent the leading cryptocurrency back toward the $40,000 level and reversed a persistent market downturn.
Not everybody is a crypto fan. Anne Boden, who is at the helm of U.K.-based neobank Starling, seemingly wants to be the canary in the coalmine on crypto. Boden is concerned that certain cryptocurrency exchanges are "quite dangerous" after leading crypto exchange Binance faced regulatory backlash in the region. Boden has issued a warning about the use of bitcoin and altcoins for "fraudulent payments." Separately, Starling recently revealed that its Q1 revenue skyrocketed close to 600% to GBP 97.6 million. The fintech is also growing its deposit base and the number of user accounts.
Malaysia-based cross-border payments start Tranglo tipped its hand to a new development involving blockchain startup Ripple. Tranglo was mum on the specifics except to say that a coming announcement involves blockchain-based payments platform RippleNet and crypto, seemingly XRP. Ripple is the largest holder of the XRP cryptocurrency and controls its supply.
On the central bank digital currency (CBDC) front, Nigeria is among the early movers. The West African nation's central bank is looking to Oct. 1 to begin a pilot phase of its e-naira, according to reports.
The IMF ran a Twitter poll to gauge whether people believe that digital currencies have the potential to reach the unbanked and underbanked and provide them with financial services that they would otherwise miss out on. Out of more than 2,000 votes, the lion's share of participants believes that digital currencies would help in this regard, while 28.5% of those polled say it would hurt and about 15% are unsure.
Source: Twitter
Heard on Wall Street
On Wall Street, JPMorgan is paving the way for retail investors to gain exposure to cryptocurrencies. The bank's advisors can now offer a handful of cryptocurrency funds operated by Grayscale and Osprey to retail wealth management clients. The move is significant because it goes beyond the firm's crypto focus on institutional investors. In addition, JPMorgan is making a wealth-management hiring push in which it will add 500 financial advisers in the coming years.
Payments startup PagoNxt, which is backed by Santander, is expanding its footprint across 30 European countries and will do so under the brand Getnet. The startup is looking to seize an opportunity in lending in which financial institutions are facing a one-two punch of competition from fintechs and low interest rates. PagoNxt also reportedly wants to better compete with the likes of Stripe and Apple Pay while Santander is eyeing revenue of $1.2 billion for the fintech.
UBS has reported a 63% increase in Q2 profits, thanks largely to its flourishing wealth management business. The Swiss bank's Global Wealth Management segment saw its quarterly profit grow by nearly 50% to $1.3 billion while fee income soared by 30%. UBS' wealth management arm now oversees $3.2 trillion in AUM.
Fintech Funding
Fintech startups globally are knocking it out of the park this year and have reportedly raised close to $30.8 billion year-to-date, which is already more than the total sum they amassed last year. Put another way, $1 out of every $5 raised in all sectors has gone to fintech startups so far in 2021, Business Insider pointed out.
People Moves
Tech VC firm B Capital Group has snagged Goldman Sachs alum Sheila Patel as its new vice chairman. B Capital is in the midst of growing its firm and is particularly focused on doing so in China. At Goldman, Patel served as chairman of the Asset Management division.
---