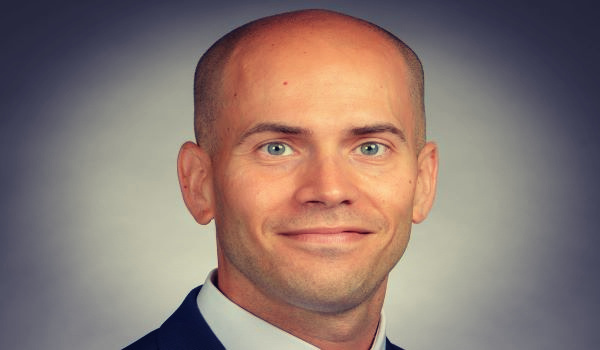 ---
Digital Wealth News is pleased to bring you our "Fintech Luminaries" series – featuring thought leaders within the digital wealth ecosystems. For our latest feature, we'd like you to meet Paul Camuto of Broadridge Financial Solutions (NYSE: BR), a global Fintech leader with over $4.5 billion in revenues, provides the critical infrastructure that powers investing, corporate governance, and communications to enable better financial lives.
NAME: Paul Camuto
TITLE: VP Product – Data & Integrations
COMPANY: Broadridge Financial Solutions, Inc.
---
How did you personally become involved in fintech?
I have always been passionate about the possibility of technology accelerating or enhancing someone's financial wellbeing. Ever since I can remember, my guiding principal was to be at the intersection of technology and financial services to help bridge the gap and be the liaison to make real-world, practical solutions come to life. I feel that being involved in FinTech is the great equalizer that gives others the ability to increase their economic security no matter their education or financial status.
What is your role within your firm and what do you do there on any given day?
I am currently within the Wealth Product team for Broadridge, responsible for data, integrations, and partnerships. Let me say, every day is different and that is what makes it fun. The role has horizontal responsibilities that span multiple business groups looking to uncover new synergies to help solve customer needs. The job is to look at data and determine how to productize it and extend our capabilities to a broader market segment allowing them to use our solutions how they want to. To give an idea of the breadth of data coverage we have, Broadridge serves 100% of the largest North American banks, representing $11T of assets on the platform, across 75M accounts. We know data!
What area/s of fintech do you believe will grow the most in the coming 5 years?
Data is at the center of innovation. Interconnectivity and an open componentized platform as well. Our customers want to leverage next generational technology that can bring tomorrow's solutions to today. By being at the center of it all, Broadridge can take transactional account activity and transform it into actionable predictive indicators on investor loyalty or satisfaction that can personalize and enhance the advisor and investor relationship. That is the area that is going to grow the most and we are well positioned to be a part of that trajectory.
---
Paul Camuto is a proven 15+ year Wealth Management Financial Services digital technology product leader who has optimized and transformed best in class advisor and investor centric cloud-based platforms.