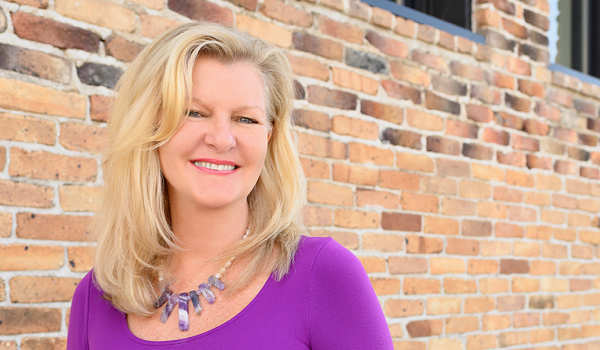 ---
Greetings from Digital Wealth News™ !
Greetings, Fintech Friends! This week we review the $70 trillion in wealth about to change hands, learn about the staggering growth of crypto payments and chat with Kelly Waltrich of Intention.ly, plus more! Read up!
Cindy Taylor, Publisher
---
We finish out the week with more great original content from the DWN editorial team and contributors, including the following posts…
---
DWealth Muse Podcast Series: Episode 23 – How Businesses are Maximizing Profits with Cryptocurrency Payments
DWealthMuse host Dara Albright and guest Sara Dube of CoinPayments discuss the staggering growth of cryptocurrency payments in this podcast
Innovation? Winning? Yes! Need an Example?
Last August the CEO of MicroStrategy, Michael Saylor, announced that rather than holding excess cash reserves, MicroStrategy would hold BTC
The Week in Digital Wealth (8/3/21)
This week's industry news comes to us from Squre, Marqueta, Voyager Digital, Robinhood and more in our topical weekly fintech news column
Advisor Tech Talk (8/38/21)
This week we cover news from AdvisorEngine, SmartX, Wealthfront and more in our weekly column covering the wealthtech sector
Top 5 VC Deals of the Week in Digital Wealth (8/3/21)
Every deal in this week's column was in excess of $200M, with iCapital coming in at the top of the heap with fresh funding round of $440M
Fintech Luminaries – Meet Kelly Waltrich of Intention.ly
For our latest feature, we'd like you to meet Kelly Waltrich of Intention.ly, which builds intentionally designed marketing engines for fintechs
And don't forget to check out our homepage for other great content, read up and GET YOUR SMART ON about the future of digital wealth!
Curated Industry Content
Check out our homepage for other great content, read up and GET YOUR SMART ON about the future of digital wealth!!
And finally, this week's #DWNsmile moment comes to you from Mishka (a one-year old Siamese boy kitty) we recently adopted at play with Bill Taylor. Can you say "COUCH!!"
Wishing you and yours a great week!!!

ABOUT DIGITAL WEALTH NEWS:
Our content creation and amplification platform includes insightful industry news & market commentary, meaningful partner content and executive profiles you won't find elsewhere.
Special thanks to our Chief Technology Officer Michael Fabing and my partner (and husband) Bill Taylor on their efforts to roll out this new enterprise. Also, a huge thank you to Kelly Waltrich, previous CMO of Orion and her team and Keith Gregg, CEO of Chalice Network and his team for their support during the launch of our media platform. Finally, I want to acknowledge our friend and partner Dara Albright, one of the most important fintech thought leaders in the world in my book, who has recently joined Digital Wealth News as a partner and host of our new podcast series Dwealth Muse.
Our editorial coverage takes a new view toward the fintech revolution as it has evolved and matured, featuring industry news, thought leadership, and the latest industry press.
Digital Wealth News ™ was Created with the Following Key Parameters:
Daily Editorial & Weekly Newsletter pushing stories to Website – https://dwealth.news/ – and social media channels
Weekly Newsletter emailed to proprietary database of RIAs, wealth managers, VCs, hedge funds, fintech professionals and organic sign-ups –plus- select names from Fintrx, Crunchbase and other key databases
Light but authoritative editorial feel – non-technical – but informative. Digestible business read for those interested in, affected by, or involved in the new digital wealth economy;
Coverage of Digital Wealth Topics Including the Following Categories:
Digital Currencies & The New Token Economy
Security Tokens
Trading Technologies
Digital Investing Platforms
WealthTech & Robo-advisors
Fintech At Large
Legal & Legislative Issues & More
Sign up for our free newsletter, reach out to me on Linkedin, Twitter or Facebook and thanks for stopping by!!
---