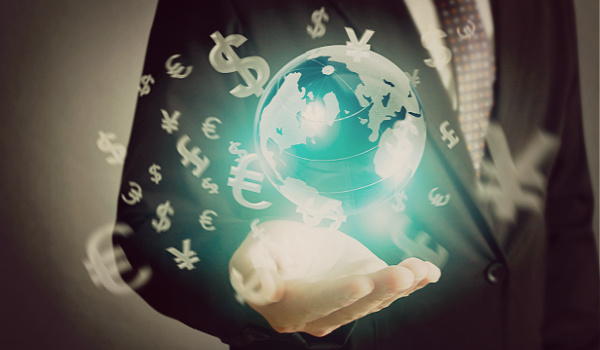 ---
By: Gerelyn Terzo
Just when it looked like the summer doldrums were upon us, Square saved the day, announcing a blockbuster deal in the buy now, pay later space. It is yet another sign that fintech continues to disrupt traditional payments. In addition, international M&A is afoot while the IPO pipeline continues to grow. Let's dive in.
Payments Party
Square was planning to report its Q2 results later in the week, but apparently, Jack Dorsey's payments company couldn't wait. Tucked in the earnings report, Square revealed that it is acquiring Aussie startup Afterpay, catching hold of the buy now, pay later trend. Square is doling out $29 billion for the company in an all-stock deal.
As a result of the acquisition, Afterpay will be available on more merchant platforms, which could also be a boon for bitcoin. That's because Afterpay will be integrated into Square's Cash App, which is the very product through which users buy bitcoin. Square has been generating revenue hand over fist from bitcoin via Cash App, including $2.72 billion in Q2 alone.
Source: Twitter
What the market wants to know now is which BNPL startup will be targeted next? Scuttlebutt seems to suggest that a Shopify/Affirm pairing could be in the works, but at this point it is all rumors.
Other payments platforms are not willing to let Square get all of the crypto glory. PayPal, for instance, is hiring for cryptocurrency-fueled roles at the company's Ireland location. Local reports there suggest that PayPal, which already lets users transact with crypto on its platform, is looking for talent to fill compliance and anti-money-laundering roles in Dublin and Dundalk. Amazon is also looking to hire for a crypto and blockchain-related role, as Digital Wealth News previously reported.
Meanwhile, card-issuing platform Marqeta will be behind the new virtual Google Pay balance card. This new capability gives users the ability to turn to Google Pay and make purchases directly from their balance via a "virtual card tokenized into a mobile wallet" at supporting merchants. Before, users were limited to using Google Pay as a P2P mechanism on Google entities such as the Play Store app and YouTube, for instance.
As fintech continues to take market share from the traditional payments segment, there could be more disruption up ahead. According to Jorge A. Ruiz, who is at the helm of FinConecta, quoted by Pymnts.com, open finance is gaining popularity in North America. Open banking is already gaining traction in Europe, where regulation has supported the opening of APIs for the inclusion of third-party developers in financial services. For its part, FinConecta recently partnered with Ficanex Technology in Toronto for a software deal that will see the Canadian firm offer FinConecta's 4wrd open banking platform to clients.
M&A Activity
On the acquisition front, U.S.-based crypto company Voyager Digital has scooped up digital asset payments platform Coinify. Denmark-based Coinify has a reach into more than 150 countries and will support Voyager's expansion push. The idea is to give users the opportunity to "make payments directly from their digital asset accounts," according to the announcement. The deal has a price tag of $85 million and represents Voyager's foray into digital payments.
Lloyd's Banking Group is buying digital wealth company Embark Group's investment and retirement division. Lloyd's is looking to bolster its position in the "mass market and self-directed wealth segment," according to the announcement. Embark oversees GBP 35 billion in AUM across 410,000 consumer customers. For its part, Lloyd's says it is looking to "meet more of its customers' broader financial needs."
IPO Landscape
On the IPO front, Reuters is reporting that Brazil-based payments company Conductor is looking to go public in the U.S. Conductor, which is backed by card giant Visa as well as Riverwood Capital, is a banking-as-a-service company. The Latin American company is looking to "modernize" and "democratize" payments in the region, according to CEO Antonio Soares in a press release.
Conductor is behind the technology that helps retailers, financial institutions and startups provide accept cards and payments. Reuters reports that several investment banks, including Goldman Sachs, JPMorgan, Bank of America and Credit Suisse, will oversee the IPO, if it materializes.
Speaking of new issues, digital broker Robinhood went through with its public listing, and while the company raised roughly $2 billion, things could have gone better. The stock was met with a lot of volatility and ended its first day of trading below its opening price of $38. The stock has since rebounded slightly. Robinhood is not alone, as Facebook similarly got off to a rocky start with its IPO.
Board Room Banter
Toronto-based Versapay, which is behind cloud-based payments and accounts receivable software, has expanded its board of directors with a pair of seasoned fintech professionals. Versapay has added fintech executives Caroline Donahue and Leah Sweet to its board with a view to strengthening its push into the "B2B payments and AR automation market," according to the announcement. Donahue is an alum of Intuit, where she led sales and marketing for more than two decades. She is on the boards of Experian and GoDaddy, among other companies. Sweet is an alum of PayPal where she was the SVP of global design, delivery and operations. Sweet is also on the GoDaddy board as well as that of BMC Software.
CBDC Push
While the ECB continues to debate the emergence of a digital euro, one central banker is willing to bet that it is only a matter of time. Gabriel Makhlouf, who is the governor of the Ireland's central bank, published a blog post in which he addresses digital money. In it, Makhlouf explains how the chances of a digital euro coming on the scene are very good, suggesting "it's not a question of "if" but rather "how and when." He also believes that a digital euro will complement banknotes, not replace them. 

In the U.S., which remains in the backseat compared to other major countries when it comes to crypto, the Federal Reserve's Lael Brainard believes now is the time to act on a CBDC. She points to other jurisdictions, such as China, that are ahead of the U.S. on the development of a CBDC. For the U.S. to continue to do nothing baffles Brainard and "doesn't sound like a sustainable future, reports reveal.
---