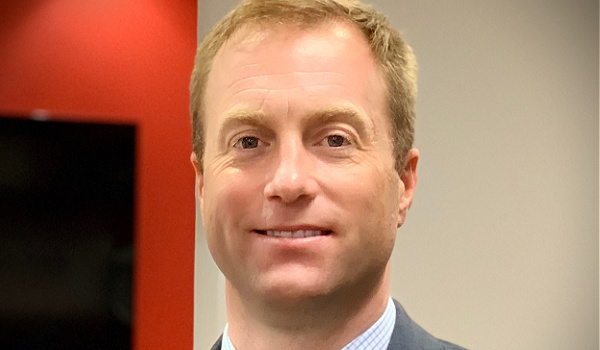 ---
By: Gerelyn Terzo 
One common thread woven through the fabric of the blockchain industry tends to be Ethereum. Whether you are talking about decentralized finance (DeFi), non-fungible tokens (NFTs), or digital real estate, Ethereum is in the conversation. Much of its popularity has to do with smart contracts.
Ethereum Co-Founder Vitalik Buterin in a recent Bloomberg interview described smart contracts as part of the "native functionality" of the Ethereum network. Buterin describes Ethereum as a "general purpose blockchain," one that "supports a built-in programming language" on which developers can build applications that can then be uploaded to become smart contracts. These agreements give users the ability to engage with the app based on a set of rules that are enforced on the blockchain. This is precisely what makes Sarson Funds bullish on the Ethereum blockchain.
John Sarson, CEO and co-founder of Sarson Funds, explained how the firm not only likes Ethereum but is partial to all smart contract platforms, which he described as "exceptionally useful." Ethereum has become so popular, however, that it is in many ways a victim of its own success. This has paved the way for other blockchains to succeed. One of the main reasons is that gas fees on Ethereum have risen to as high as $100 per transaction in some cases because of the congestion on the network.  
"It's cheaper to send a wire than to send an Ethereum transaction," said John.

Rather than resort to money wires, which as Sarson noted are terribly dated and antiquated, users are instead turning to competing blockchains. Some of the smart contract platforms that are gaining popularity and benefiting from this trend include Casper, Cardano, Binance Smart Chain and Solana. 
NFTs
In fact, it is the very applications supported by smart contracts that John expects will thrust cryptocurrencies and smart contracts into mainstream adoption. He points to the NFT craze around artwork and music as evidence of this digital collectible phenomenon, where billions of dollars in transactions have taken place in the first half of 2021 alone. The trend was largely ignited by Dapper Labs' NBA Top Shot sales on the Flow blockchain in the early part of the year. 
Real Estate Tokenization – A New Way to Buy an Old Asset
According to John, the next market niche that digital assets will invade will be the tokenization of real estate and other capital assets. He points to State Street, which recently launched a digital division in response to client demand and through which it plans to employ hundreds of people. The Wall Street firm is preparing for what it describes as an economy that is influenced by "digital assets" for the next half-decade. 
The tokenization of real estate, in particular, is expected to catch on like wildfire. As John explained, in the eyes of the landlord, it is a way to unlock value, which is why they are pushing for it. Tokenized real estate is just an investment in real estate. The token trades alongside the price of the property. "It's just a new mechanism to buy an old asset," said John, adding: 
"The tokenization of real estate represents fractionalized shares of ownership that satisfies the regulatory requirements for rent distribution, right down the blockchain to shareholders in a seamless way. It brings better market liquidity, not just for real estate but for private equity and venture capital funds, things that normally have crummy secondary liquidity." 
The way that Sarson capitalizes on the trend is through governance tokens associated with the tokenization of assets. They might invest in the growth of the platforms that support the tokenization of assets. 
"We buy their tokens. It's a way to own a platform or a protocol and benefit from the growth. That is what we as active managers put into portfolios as far as the trends that we see," said John. 
Not surprisingly, Ethereum is the winner in this category, given its dominance of smart contracts. But other platforms are in the fray as well, including Stellar, Solana and CasperLabs, as well as other "Layer 1 protocols that have the ability to be very versatile and do anything people want them to do," said John.
---