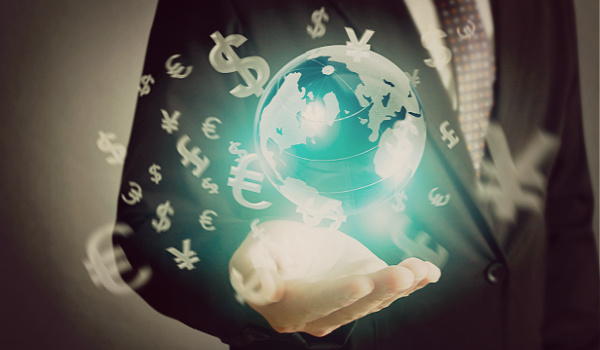 ---
By: Gerelyn Terzo 
With a combined market cap of $1.8 trillion, the cryptocurrency industry has gotten too big for lawmakers to ignore. But politicians are missing the forest for the trees with their hastily written legislation. Fintech startup Circle is looking to join the ranks as a digital currency bank. Meanwhile, since last week's Square/Afterpay deal, Buy Now Pay Later startups are looking increasingly attractive. SPACs are still a trend and more. Let's dive in!
Digital Divide
The cryptocurrency and blockchain industry in the United States is fighting for its future amid damaging amendments that have made their way into the U.S. infrastructure bill. The bill takes aim at software developers and others through what boils down to a "crypto tax." If passed, the legislation threatens to derail tech innovation in the United States as developers would likely pack it in and use their talents elsewhere. U.S. Senator Warren Davidson called the bill "an ambush on American fintech," calling on the public to stop it by calling their respective Senators.
Circle, a fintech run by Jeremy Allaire that has evolved into a blockchain company, wants to become a crypto bank. Allaire announced on the company's blog that now that the company's stablecoin, USDC, has "$27.5 billion in circulation," the time is right to pursue becoming a "U.S. federally-chartered national commercial bank." Circle seeks to create "full-service banking, built on digital currency technology" and would be regulated by the Federal Reserve, U.S. Treasury, OCC and the FDIC. Allaire is targeting a "safer, more resilient financial system."
Meanwhile, San Francisco-based fintech Plaid, which is behind the technology that links financial apps to bank accounts, has reached a settlement in a privacy case. The company, which at one time was set to merge with Visa, will pay $58 million to settle claims that it accessed the financial data of consumers without their permission. Plaid will tweak its business model as a result of the settlement and maintains that the behavior was part of the earlier version of the company, not the modern one.
Fintech Consolidation
After last week's mega-deal in the fintech space between Square and Afterpay, everyone wants to know who's next. According to Klarna CEO Sebastian Siemiatkowski in an interview with Bloomberg, Buy Now Pay Later (BNPL) features are in high demand. Siemiatkowski does not seem interested in being a takeover target, however, and if anything could be on the hunt for an acquisition, though according to him PayPal "seems overpriced." He is not worried about Klarna's piece of the market pie despite tech leaders like Square and even Apple muscling their way into the BNPL space, pointing to the example of Spotify that despite similar competitive threats seems to be doing just fine.
Cashing In
A recent Chase survey polled consumers about their financial habits in a post-pandemic world. The survey found that participants, especially Gen Zers, are looking for more tailored solutions and data to help them reach their financial goals and find good deals at their go-to brands. Nearly half of those surveyed expect that if they could see evidence of their spending habits, it would trigger changes in their budget. In addition, cash is losing its status as king as contactless payments stay popular among millennials, baby boomers and everyone in between. Two-fifths of those polled plan to save more money in 2021 and are looking to automated tools including mobile apps to help them do just that.
Visa has teamed up with Zipmex, an Asia-based digital asset exchange, in which the payments giant is deepening its reach into the cryptocurrency space. As a result of the partnership, Visa will integrate Zipmex's Zipspend platform into its own merchant network, giving users the ability to pay with crypto via their visa card at tens of thousands of businesses. Zipmex is also targeting the launch of a Visa-fueled payment card in 2021.
Wall Street Minute
Now that trading app Robinhood has gone public, investors have been taken on a roller coaster ride. Robinhood shares are being compared to meme stocks, such as GameStop or AMC Entertainment. After a rocky start on the trading debut, Robinhood's stock has rallied to above the IPO price of $38, but investors are buckling up for what is expected to be more volatility ahead. One reason is that early investors in the company filed to unload close to 100 million Robinhood shares in the near term.
SPAC Splash
Seasoned banker and fintech specialist Betsy Cohen has done it again. Cohen, who has launched nearly a dozen blank-check companies, is behind a SPAC dubbed the FTAC Athena Acquisition Corp that plans to combine with tech company Pico in a transaction that attaches a value of $1.75 billion on the new entity. Cohen has an impressive track record, having launched SPACs that are behind bringing high profile companies to market, such as eToro, Payoneer and Perella Weinberg.
Tidjane Thiam, who was previously at the helm of Credit Suisse, is getting closer to finding a home for his SPAC. Thiam, who is behind the Freedom Acquisition 1 blank-check company, is in discussions with Credijusto, a Mexico-based financial technology company, and CIAL Dun & Bradstreet to combine the companies and list them in New York, according to the Financial Times. The new company would likely have a value of $1.5 billion attached.
People Moves
British fintech Checkout.com has snagged Céline Dufétel, former CFO and COO at T. Rowe Price, as its new finance chief, effective in September, Fortune reported. Checkout.com has achieved "decacorn" status and boasts a valuation of $15 billion. It is considered one of the most highly valued cloud-focused payments companies in the U.K.
J.P. Morgan Wealth Management has hired Matt Wilson from Morgan Stanley to serve as a division director of its advisors, effective Aug. 30. Wilson previously led ETrade's advisor services segment, which was later acquired by Morgan Stanley. In his new role at J.P. Morgan Wealth Management, Wilson will manage more than 1,300 advisors in the firm's Central division across close to a dozen states. J.P. Morgan is looking to grow its wealth management arm.
---