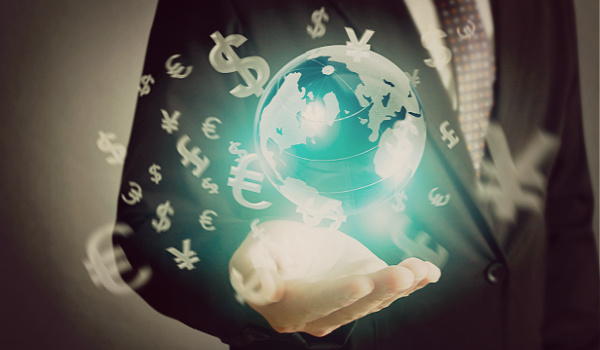 ---
By: Gerelyn Terzo 
Fintech companies are increasingly targeting trading, one startup is shortening its workweek, and a bitcoin ETF could finally be on the horizon. In addition, the IPO pipeline is full but is facing regulatory delays though investor demand appears to be robust.
Investment Landscape
U.K.-based payments platform Revolut is targeting a broker-dealer license that will allow it to offer equity trading in the U.S. The fintech plans to take a page out of online broker Robinhood and offer zero-commission retail trading. Revolut will also go head-to-head with Jack Dorsey's Square, which similarly supports equities trading. Users will be able to buy stocks and ETFs within several months. The company, which boasts 16 million users, also offers banking services and cryptocurrency investing. Revolut has been operating in the U.S. since 2020 and has a valuation of $33 billion. It counts SoftBank and Tiger Global among its backers.
Speaking of ETFs, digital asset investment firm Galaxy Digital has teamed up with Invesco to create what the companies describe as a "comprehensive suite of U.S.-listed, physically backed, digital asset" ETFs. Invesco is no stranger to ETFs, and Galaxy Digital is a leading crypto investment firm led by high-profile trader Mike Novogratz. Invesco oversees $471 billion across its ETFs & Indexed Strategies, while Galaxy Digital manages $2.1 billion in AUM. The U.S. SEC has yet to approve a bitcoin ETF and has multiple applications on its desk amid greater cryptocurrency adoption among retail and institutional investors.
Fintech company Bolt, which delivers e-commerce checkout tech to merchants, is moving to a four-day workweek, from Monday-Thursday. Employees who engage with customers will have some variation on their four-day workweek schedules. The shift, which is happening on a trial basis at first, comes as employees of Wall Street banks have been complaining about experiencing burnout. Bolt will move to the shortened workweek for three months, and if successful, it will implement the policy on a permanent basis. Bolt is looking to create what it describes as a "conscious" work culture for its 300 employees.
Deal Pipeline
Fintech and software startup Toast, which is behind a restaurant point-of-sale solution, has bolstered the price range for its upcoming IPO. The company is now targeting a range of $34-36, up from its former outlook of $30-33 per share. Toast must be anticipating a robust response on Wall Street and believes it can raise more capital than previously thought. Other fintechs might take it as a bullish sign that now is a good time to make their debut in the stock market. While Toast is technically a software company, most of its sales originate from the financial services sector.
Investors will have to wait longer for eToro's highly anticipated IPO. The company revealed that its public debut will be delayed to Q4 due to regulatory demands. eToro unveiled its plans to go public in the spring, which it plans to do in a $10.4 billion SPAC deal via a Fintech Acquisition V. eToro is looking to take U.S. market share away from the likes of Robinhood and previously planned to list in Q3.
eToro isn't alone. South Korea's Kakao Pay has similarly postponed its IPO, in which it is poised to raise nearly $1.3 billion, to early November. The mobile messaging company's delay coincides with the recent implementation of South Korea's Financial Consumer Protection Act. Most recently, Kakao planned to become listed in October. Kakao is owned by Kakao Corp and Alipay, the latter of which is an Ant Group company. This was not the first delay of Kakao's IPO.
Sheel Mohnot, a fintech seed investor, tweeted about the state of fundraising. Mohnot said that at $34 billion, 20% of venture dollars were directed toward the fintech sector in Q2. He commented, "Feels like this industry is just getting started."
In Thailand, Ascend Money, which has the backing of Ant Group and Charoen Pokphand (CP) Group, is now the country's maiden fintech unicorn. Ascend has a valuation of $1.5 billion attached on the heels of a recent fundraising round, which in addition to Ant included Bow Wave Capital Management and CP Group. Ascend will direct the proceeds toward bolstering its TrueMoney Wallet app for mobile payments.
Digital Drive
The CME Group has added a Basis Trade at Index Close (BTIC) feature to its cryptocurrency product suite across bitcoin, micro bitcoin and Ether futures. BTIC acts like a "bridge between the reference price of a benchmark index and the corresponding futures market" and delivers greater efficiency, according to the CME. The end result is futures positions for which the prices are set by "adding the agreed-upon basis to the CME CF Reference Rate." BTIC is ideal for crypto fund managers, ETF providers, market makers, lending/borrowing platforms, hedge fund traders and more.
China is cracking down on bitcoin yet again. The PBOC has issued a broad ban on trading and mining bitcoin and other cryptocurrencies. Chinese regulators are looking to further enforce previous bans that they attempted to implement, including one on bitcoin mining, but market participants have managed to sidestep. This time, China has deemed cryptocurrency transactions illegal and is banning international crypto companies from operating in the country. The bitcoin price was sent sinking to the $40,000 level, though it has since recovered from those lows.
Brad Garlinghouse, who is at the helm of blockchain-based cross-border payment started Ripple, said on Fox Business that he is willing to reach a settlement agreement with the U.S. SEC if one requirement is met. The securities regulator must decide once and for all how it classifies XRP, the cryptocurrency that Ripple controls. As far as Garlinghouse is concerned, XRP is not a security. Ripple is being sued by the watchdog for raising $1.3 billion in what the SEC describes as an unregulated security offering.
Online broker Robinhood plans to launch cryptocurrency wallets, which will give users more control over their holdings. Previously, the Robinhood crypto app limited users to buying and selling crypto. Now they can transfer their holdings off the platform to another wallet or use their holdings to make payments, which has made the Dogecoin community happy. Robinhood, which currently supports seven cryptocurrencies, will launch crypto wallets on a trial basis to start with plans to roll it out publicly soon.
Fintech Expansion
Wisconsin-based Fiserv is expanding into New Jersey and adding as many as 3,000 new jobs. Fiserv, a fintech Fortune 500 company focused on payments, will have offices in the town of Berkeley Heights, NJ. The new jobs are said to be "high paying."
---