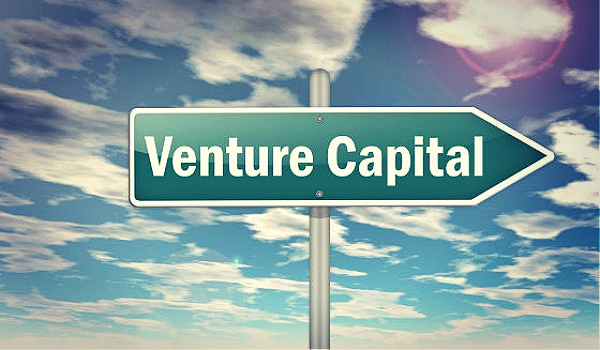 ---
The deal size is back thru the roof in this week's current edition. We saw a slight drop off last week, but apparently that was an anomaly due to Rosh Hashanah and the Labor Day weekend before that. This week, the deals are back in scale, and more over the $100M total than we can post here.
Two deals were in the Bay area, two were out of NYC, and one was in the UK;
This week we saw two of these mega-deals in the point-of-sale (or -service) category, a new trend we've not seen before and quite interesting;
Varo-Bank, the first all digital FDIC-insured bank in the US, topped the list with a $510M fundraise.
Without further ado, here are this week's top 5 fintech VC deals for the week below…
---
DivideBuy | $415M, Debt | British lendtech for retailers | Davidson Kempner Capital Management |

LinkedIn Firm Overview: "DivideBuy is an independent lender revolutionising Point of Sale Interest-Free Credit for E-commerce and Omni-Channel Retailers. By developing our own technology based on "Machine learning"​ credit-scoring algorithms, we accept 96% of applications – typically 50% more than our competitors. 100% of decisions are made instantly with zero manual underwriting. As a leading British Fintech, DivideBuy's technology and ground-breaking lending model will help you convert more of your browsing visitors into paying customers – increasing conversions and sales."

Varo Bank | $510M, Series E| Silicon Valley-based all digital, FDIC-insured bank| Lone Pine Capital, Declaration Partners, Eldridge, Marshall Wace, Berkshire Partners/Stockbridge, BlackRock, Warburg Pincus, The Rise Fund, Gallatin Point Capital, HarbourVest Partners |



LinkedIn Firm Overview

: "Varo is an entirely new kind of bank. All digital, mission driven, FDIC insured and designed for the way our customers live their lives. We're working toward our mission with a team that uniquely and strategically combines banking veterans with technology experts. The banking experts provide decades of industry experience, and the tech experts can build a mobile app that offers everyone access to premium banking, including quicker access to your money, high-yield savings, and automatic saving tools. Varo has raised over $992.4m to date, from leading institutional investors and strategic partners including Warburg Pincus, The Rise Fund, Gallatin Point Capital, Harbourvest Partners, Progressive Insurance, Russell Westbrook Enterprises, and Lone Pine Capital."
Spot On| $300M, Series E | SF-based POS systems for restaurants and small businesses | Andreessen Horowitz, Wellington Management, Coatue Management, DST Global, 01 Advisors, Dragoneer Investment Group, Franklin Templeton Mubadala Investment Company |



Firm Website

: "Helping restaurants and small businesses to compete and win with intuitive software, point-of-sale systems, and payment solutions."
Melio| $250M, Series D | NYC-based B2B Payments System | Thrive Capital, General Catalyst, Tiger Capital, Accel, Bessemer, Coatue, Corner Ventures, Latitude |



LinkedIn Firm Overview:

"Our mission is to keep small business in business. When we started Melio, we wanted to build more than an efficient Accounts Payable tool. We wanted to build a service that helps small businesses keep up with business. A B2B payments experience that not only saves time but also significantly improves cash flow. A payment workflow so simple it helps businesses focus on their customers, not their back office."
SellersFunding | $166.5M, Series A | NYC-based financial ecosystem for merchants | Northzone, Endeavor Catalyst, Fasanara |



LinkedIn Firm Overview

: SellersFunding is a global financial technology company on a mission to empower growth for ecommerce sellers by providing the most comprehensive suite of financial solutions. In today's digital world, ecommerce is unquestionably reshaping the retail industry, and small and medium ecommerce businesses operating in this space are the main force in driving this change. As entrepreneurs pave the way for new brands, and unique business opportunities are created, it's only natural that a need for a tailored financial infrastructure emerges – and that's where SellersFunding comes in…."
We'll be back next week with more news on fintech VC funding.
---