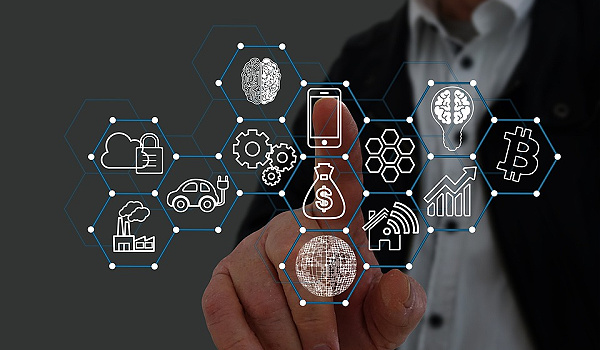 ---
By: Gerelyn Terzo 
Now that a bitcoin ETF is in the mix, the competition is already heating up. One firm has made it easier for RIAs to access bitcoin and other cryptocurrencies. And wealthtech firms are continuing their push toward automation.
Advisor Group: Wealth management firm Advisor Group has unveiled tech-fueled platforms and solutions to speed up the firm's shift to digital. The initiatives, which were announced at the ConnectED FUSION event, are designed to deliver greater efficiency to financial advisors and value to clients. New features include Express Onboarding, to streamline the way new advisors and their firms join the Advisor Group platform; Advisor Business Hub, to combine "applications, platforms, content, services and other growth tools" onto a single interface; and Vidyard for Advisor Group, giving advisors the opportunity to record marketing and client videos via a desktop app. 
CyborgTech: Robo advisory platform CyborgTech has received a capital injection from fintech company PureFacts Financial Solutions. Cyborg will direct the fresh capital toward accelerating the development and growth of Cy, its advisory platform. As a result of the partnership, Cyborg will harness PureFacts' "product innovation, data aggregation, and AI expertise" to grow its robo-advisory platform, which is a hybrid of "human financial advice" and "machine optimized portfolios." 
F2 Strategy: Wealthtech management consulting firm F2 Strategy has named seasoned industry professional Andrea Bornstein-Bayer as its new COO. Bornstein-Bayer brings more than two decades of experience to the role and is an alum of both First Republic Bank and Wells Fargo. Bornstein-Bayer will spearhead the firm's push to support wealthtech pros in adding "high-tech, research-based solutions for RIA, wealth, bank/trust and family office firms." She will also lead the shift to strengthening and automating F2's "efficiency, team cohesion, firm performance and client wellbeing." 
Grayscale Investments: Now that the ProShares bitcoin futures ETF made it past regulators, Grayscale Investments has new competition. The firm has responded by announcing that NYSE Arca has filed the necessary documentation with the U.S. SEC to convert the Grayscale Bitcoin Trust into a Bitcoin Spot ETF. Grayscale oversees close to $40 billion in AUM across individuals and institutions and says its BTC trust proves there is demand for "physically backed bitcoin investment vehicles." 
Interactive Brokers: Interactive Brokers Group has rolled out crypto trading for U.S.-based RIAs via Paxos Trust Company. Now advisors can trade and custody the following digital assets for clients: bitcoin, Ethereum, Litecoin, and Bitcoin Cash. RIAs can oversee client portfolios across crypto, equities, fixed income, ETFs, and other asset classes on one screen as well as access tailored reports on one platform. 
STP Investment Services: ESG-focused asset manager RadiantESG Global Investors has chosen fintech company STP Investment Services to serve as its operational services and platform solution. STP via its cloud-based Blueprint product will deliver support across the middle and back office, compliance and trade execution services to RadiantESG. Heidi Ridley, CEO of RadiantESG, said the "philosophical alignment between the STP and RadiantESG leadership teams was evident early on." 
---