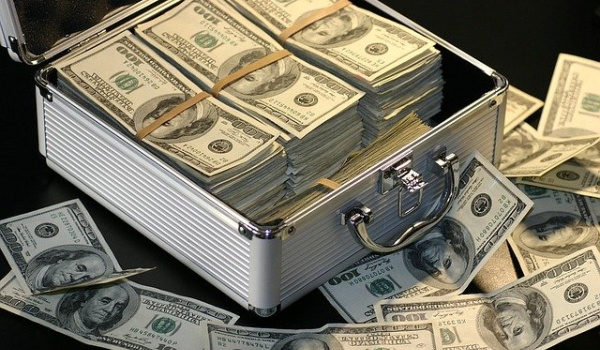 ---
This week we're back with a fresh round of new Top 5 VC deals, and the diversity of fintech in these deals continues to excite us.
The week's deals all came from the US – Nashville, NYC & CA. Go Team USA Fintech!
Our sexiest deal this week is for a fractionalized art platform with Galaxy Interactive as one of the venture participants.
We also continue to see the insurtech sector heat up – with two deals come out of that space.
Without further ado, here are this week's top 5 fintech VC deals for the week below…
---
$125M, Series D | Nashville, TN | Construction financial platform | TCV, Brookfield Technology Partners, 9Yards Capital, XYZ Venture Capital, HighSage Ventures |

LinkedIn Firm Overview: "Built is the leading provider of construction finance technology. Built connects commercial and consumer construction lenders, commercial real estate owners, commercial general contractors, residential homebuilders, specialty contractors, title companies, and other industry vendors to improve the flow of capital through the construction ecosystem. By connecting all key stakeholders involved in the construction financing process in real-time, the platform helps mitigate risk, power faster draws and payments, ensure compliance, and inspire customer loyalty. Built is used by more than 130 of the nation's leading construction lenders and thousands of owners and contractors to manage over $135 billion of construction spend to date."
$110M, Series A| NYC, NY | Fractional fine art investment platform| Left Lane Capital, Galaxy Interactive, Tru Arrow Partners |

LinkedIn Firm Overview: "Masterworks lets you invest in art by artists like Banksy, KAWS and Monet at a fraction of the price."
$100M, Series C | Santa Monica, CA | Insurance infrastructure platform | Declaration Partners, Kinnevik, WndrCo, W. R. Berkley, Menlo Ventures |

LinkedIn Firm Overview: "Sure is the leading insurtech behind the world's most recognized brands and carriers. It's enterprise SaaS infrastructure and embedded insurance programs drive the insurance industry forward to reach its full potential in an online era. Sure customers leverage its cohesive system of APIs to streamline the end-to-end insurance lifecycle resulting in better customer experiences supported by efficient digital operations."
$100M, Series D | Palo Alto, CA | Life Insurtech | Thomvest Ventures, OMERS Growth Equity |

LinkedIn Firm Overview: Ladder combines the power of innovative technology with world-class financial and insurance expertise to make it easy for anyone to access life insurance."
$85M, Series C | San Francisco, CA | Payments software provider| Viking Global, Goldman Sachs Asset Management |
LinkedIn Firm Overview: "Every day half a million wires and over 60 million ACH payments are sent in the US. And every day, millions of finance and accounting professionals in the US try to make sense of those payments, asking what they were, why they happened, and how to book them. Modern Treasury enables its clients to marry bank statements with the company's business logic to provide an enriched history of the company's financial transactions. This view will empower the company's finance teams to focus on solving the mission-critical problems of the business and not piecing together the jigsaw puzzle of bank transactions by hand. Modern Treasury will help answer those questions faster and with more confidence."
We'll be back next week with more news on fintech VC funding.
---