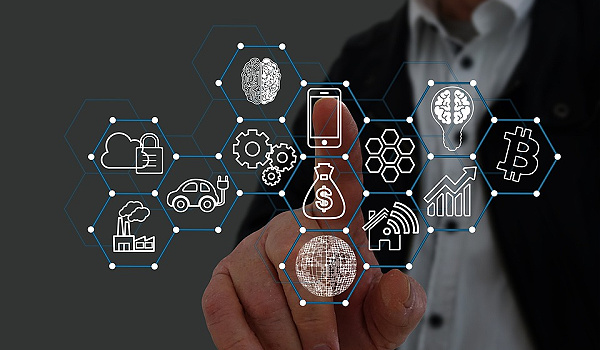 ---
By: Gerelyn Terzo 
Advisors are partnering up to harness each other's strengths and capabilities. Crypto has muscled its way into the retirement conversation. And artificial intelligence is making it easier than ever for advisors to connect with prospects.
Alto Solutions: Nashville-based fintech company Alto Solutions announced that its CryptoIRA platform has expanded to support more than 100 coins and tokens. Alto is behind a self-directed IRA platform that specializes in alternative assets. Alto CryptoIRA offers "tax-advantaged cryptocurrency trading via Coinbase," according to the announcement. In addition to the mainstays, Alto's IRA platform supports coins like Ethereum-competitor Solana and meme coin Shiba Inu. The latest new coin offerings include the following assets: Assemble Protocol (ASM); Civic (CVC); Crypto.com Coin (CRO); district0x (DNT); Kryll (KRL); LCX (LCX); Loom Network (LOOM); OriginTrail (TRAC); and SUKU (SUKU).  
Betterment: Digital-first wealth management platform Betterment for Advisors has partnered with Zoe Financial in a collaboration that will give advisors on the Zoe network a discounted rate to access Betterment's services. Those advisors on Zoe who already use Betterment will gain access to an "exclusive discount," according to the announcement. Betterment for Advisors GM Jon Mauney said the partnership with Zoe Financial "was a natural fit" and that the firms are "mission aligned" toward advisors and their clients. 
Convergency Partners: Boston-based financial services platform and advisory firm Convergency Partners has teamed up with Middlemarch Partners, a merchant banking firm focused on technology-enabled financial and business services, to bolster their respective capabilities. The partnership will focus on sharpening each firm's skill sets across "strategy, operational design, distribution, capital raising and M&A in financial services." Both companies share a deep knowledge base on "asset management, wealth management, fintech, and next generation finance." Convergency Partners co-founder Jeff Miller said that Middlemarch will help the advisory firm to "support clients' accelerated growth plans."  
FP Alpha: AI-fueled FP Alpha has introduced the Prospect Accelerator tool for financial advisors. The new tool is designed to help advisors connect with prospects beyond only investments in a digital format by delivering a tailored "teaser report" with a "financial wellness score" as well as "high impact planning opportunities in under planned disciplines." Advisors are therefore able to stand out right away. The Prospect Accelerator is designed to slash the usual amount of time it takes to sign a client and produce leads. 
UX Wealth Partners: RIA platform UX Wealth Partners has integrated with Bridge Financial Technology to bolster its tech-fueled and open architecture asset management platform for advisors. The collaboration is designed to give advisors access to the tech they need to modernize and scale their businesses, as described by Bridge co-founder & CEO Rasheed Hammouda. The UX Wealth platform will combine with Bridge's automated back-office operations to offer advisors greater flexibility across "reports, billing, account management, client communication, and trade execution services," according to the announcement. UX Wealth Partners co-founder Kyle Wiggs noted how the goal of both companies is to "provide RIAs with technology that grows AUM, improves client outcomes, and enables them to focus on their clients and business."
---