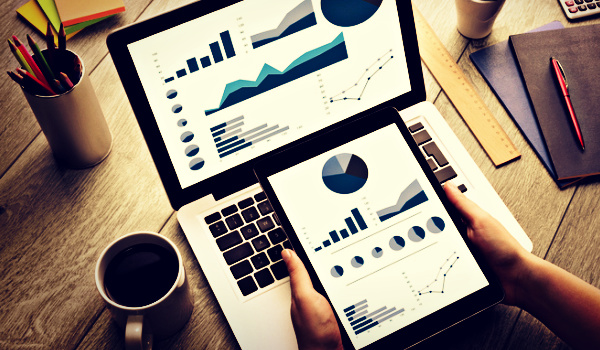 ---
By: Gerelyn Terzo
The broader advisor community has been adding tech talent, launching new products and going digital.
Advisor360°: Weston, Mass.-based Advisor360°, an SaaS provider to the wealth management industry, has tapped seasoned fintech executive Saša Zorović as its new finance chief. As CFO, Zorović will be responsible for Advisor360°'s accounting and finance teams and will work alongside the rest of the C Suite and stakeholders on business strategy. Zorović, an alum of Scalable, replaces the retiring Thomas Lux, who will maintain an advisory role at the firm.
Brady Family Wealth: Newly launched St. Louis, Miss.-based fee-only RIA firm Brady Family Wealth has entered the fray. The platform was founded by CEO Tom Brady and CIO Andrew Brady, a father and son team that hails from Wells Fargo Advisors. Tom said he expects "the comprehensive technology and resources available to independent advisors will be a great fit for our team and our clients." Brady Family Wealth has enlisted TradePMR to provide tech and custodial services.
CoinSmart Financial: Canadian digital asset trading platform CoinSmart Financial has introduced a new mobile trading app for iOS and Android with full off-ramp capabilities. The CoinSmart app streamlines the user experience for traders, giving them the opportunity to "on-ramp and off-ramp their entire portfolio of coins to and from their private wallet," according to the announcement. In addition, CoinSmart has added support for more digital assets, including meme coins Dogecoin and Shiba Inu as well as DeFi tokens Polkadot and Uniswap, plus Chainlink (LINK).
Eaglebrook Advisors: Miami-based crypto SMA platform Eaglebrook Advisors has introduced Eaglebrook IQ, a crypto educational platform tailored for financial advisors. Eaglebrook boasts 500-plus financial advisors with exposure to its crypto SMAs. The new educational tool is being made available at no cost to the U.S. advisors on the Eaglebrook network. CryptoIQ offers a training course, research reports on leading cryptocurrencies like bitcoin, Ethereum, and weekly market analysis.
Riskalyze: Riskalyze, a risk assessment and portfolio analytics provider to financial advisors, has appointed seasoned tech executive Laurie Schultz as its board chair. Schultz has advised companies like Sage, Intuit, KPMG, and TELUS in the past three decades-plus. Most recently, Schultz was at the helm of Galvanize, which achieved unicorn status under her leadership. Riskalyze CEO Aaron Klein said his company is targeting achieving billion-dollar scale and has brought Schultz on to help get them there.
Skience: Herndon, Va.-based Skience, which delivers digital strategies and solutions to wealth managers and RIAs, has enhanced its services with a trio of milestones. The firm has added an "SEC 17a-4 compliant repository to store documents" to its Skience Safe solution. Next, it plans to integrate with CRM provider Redtail Technology. Users will be able to "pass contact and family information from Redtail to Skience" in the onboarding process. And finally, Skience has strengthened its "client-advisor collaboration within its Advisor Transitions feature" by "facilitating greater collaboration between advisors and their clients."
---