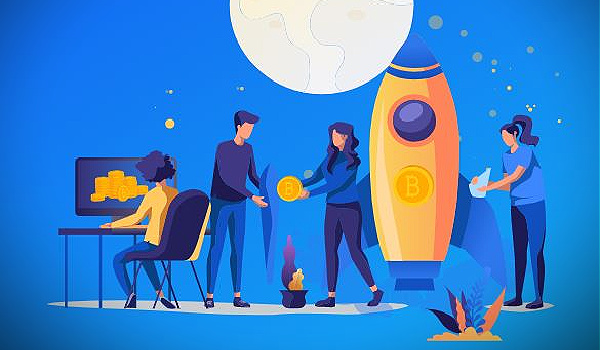 ---
The past year and half has seen major changes across the digital and crypto asset space, with the launch of a number of asset management tools, including Blockchange, Inc.'s BITRIA.
BITRIA, a digital separately managed account (SMA) and turnkey asset management program (TAMP) platform, is the one of the only solutions available for financial advisors and asset managers to support client demand for crypto investment that enables ownership of the underlying tokens.
Since its launch, BITRIA has quickly gained popularity for its functionality and reporting that reflect a similar output to traditional asset management platforms.
The company's investment solutions saw significant use growth as the excitement around cryptocurrencies exploded over the past two years in particular.
Reflecting the surge in popularity of its platform, and increased recognition of the platform name, the company will now be known as BITRIA (pronounced "Bit-ree-uh"), according to a press release issued earlier this week.
In addition to the name change, the company says it will add features to the platform "aimed at augmenting its support for large-scale asset managers, including selective rebalancing tools, the option to white-label the platform and the addition of an enhanced client portal."
Digital Wealth News spoke with Dan Eyre, Co-founder and CEO of BITRIA to discuss the reasons behind the name change and what is coming next – For the company, as well as the fast-expanding digital asset management space.
DWN: Why are you renaming the company now? Does this represent a shift away from another aspect of your business?

Eyre: As our business has grown over the last 18 months, advisors increasingly recognize the BITRIA brand when looking for a crypto SMA or TAMP platform solution. We felt that it made sense to align the company name with the BITRIA brand to signal our focus on and belief in these products as the optimum crypto solutions for advisors.
We continue developing our platform to meet the ever-changing needs of this space and see an incredible opportunity to expand our footprint in this nascent aspect of the wealth management market.
DWN: Interestingly, you're changing the company to align with your SMA and TAMP platforms. Do you see the company ever expanding into other types of investment vehicles, especially ETFs? Why or why not?
Eyre: For now, we remain focused on our more flexible and customizable SMA and TAMP platform. An SMA enables advisors to manage the underlying assets, harvest tax losses for clients and offer stronger diversification across more than forty asset types. We believe that makes SMAs a better tool for the dynamic crypto marketplace.

ETFs may be most investors' preferred means of accessing cryptocurrencies and other digital assets in the future. However, this may obscure a more meaningful debate over what provides investors, especially HNW clients with complex financial needs, the best opportunity to reach their financial goals through their investments in digital and crypto asset classes.
DWN:  Recently you announced partnerships with Morningstar's ByAllAccounts and Equity Trust Company for tax-advantaged accounts, and you have a relationship with Gemini dating back to earlier this summer. Are you targeting additional areas for strategic partnerships?

Eyre:  These partnerships signify the growing importance of digital and cryptocurrencies within a diversified portfolio. We are always looking for new ways to enhance our platform to empower the advisors and asset managers who use it to serve their clients' needs.
Ultimately, we see a future of tokenized assets where investments from all asset classes are tokenized and managed in portfolios in platforms like ours. This will allow advisors to have an unprecedented level of holistic visibility into their clients' investment health across real estate, stocks and bonds, precious metals, crypto, and even NFTs. In this sense tokenization itself becomes the integrating technology.
DWN: There has been an explosion of interest from "traditional investors" in cryptocurrencies. Has this translated into an uptick in demand from advisors across the income spectrum?

Eyre: We continue to see significant growth and demand for our platform as cryptocurrency goes "mainstream," with more than 40 advisors and asset managers using our platform. The growth is happening in all market segments, but especially from advisors and asset managers representing HNW investors who appreciate the benefits of SMAs as a vehicle.

With the $80 trillion generational wealth transfer from Baby Boomers to Millennials and Gen Zers currently underway, we fully expect the demand to become parabolic as these younger investors have a demonstrated strong interest in digital assets.
Bottom line:  Our SMA solutions will allow advisors to serve the sophisticated tastes of this surging market without necessarily needing to become crypto experts themselves.  
---