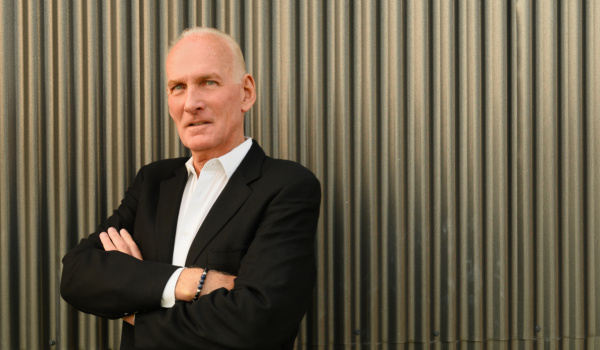 Simple Thoughts in Complex Markets
By Bill Taylor, Contributor/CIO-Entoro Investments
---
The opinions expressed below are my own & do not necessarily represent those of Entoro Investments or any of its affiliates
---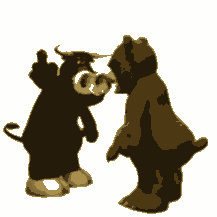 Bullish for week of 11/16
NOTHING | ZIP | ZILCH

Neutral for week of 11/16
S&P 500 | GOLD | ETH BTC

Bearish for week of 11/16
NOTHING | ZIP | ZILCH


11/16/21 Closing Prices:
Bitcoin: $60,886.12 (-$3,680.31)
Ether: $4,301.06 (-$353.41)
Gold: $1,839 (-$14.00)
S&P 500: 4,700.90 (+18.10)
Trading Summary Notes for Tuesday, 11/16/21:
What's new?
It's possible there is a HUGE psychological mood change going on……….the passage of the $1.25T infrastructure bill is spooking investors……there is uncertainty over what exactly is in the bill concerning crypto taxes……taxes in general……and the House is taking up another $2T social spending bill……..what's in it???? Who knows……….and, do not forget that coming up the first week of December, will the U.S. debt ceiling be raised to fund the government (its no sure thing)…….all of this spells WTF?
Elon Musk is selling Tesla stock for tax (other?) liabilities…….is this a sign of more tax selling before year end?……how many others may follow?………This is a truly different year end………Uncertainty is in high gear………inflation is raging…..interest rates are gyrating……..again, WTF?
BITCOIN has struggled in the mid-$60K area and is now down 9% (week on week)……not good……..ETH brushed my target of $5K and is now down over 10% (week on week)…..not good……GOLD inches up just a touch even as inflation rages…..not great…….S&P 500 goes higher as investors THINK inflation is good for equities…..it's not…….very confusing.
INFLATION IS NOT TRANSITORY…………….THE FED DOESN'T CARE……..ITS ALL ABOUT NEW SOCIAL SPENDING………NOT GOOD
What to do now?
First, I am long term very bullish on BITCOIN and ETH………not so much on GOLD……..and bearish on the S&P 500 (all equities)………BUT, I am very unsettled on this year end…….get neutral and wait for more clarity……….the next few weeks into year end have way to much uncertainty………when ii doubt, sit it out……..there may very well be better buying opportunities after clarity formalizes………CAUTION RULES.
THE U.S. IS GOING THROUGH SOME MAJOR CHANGES RESULTING IN UNCERTAINTY. THAT WILL CREATE OPPORTUNITY………….BUT NOT JUST YET
Trading Thoughts:
Year end target for BITCOIN…….I expected year end rally to $95K…….NOW? Uncertain.
ETH brushed $5k….my target……..NOW? Uncertain
GOLD will continue to struggle to compete with BITCOIN and fight off potential higher interest rates………..$1,700 or $1,950…..pick (50-50)…..bad odds
S&P 500…..gone neutral……this is crazy time;
Current trading positions:
NEUTRAL BITCOIN
NEUTRAL ETH
NEUTRAL GOLD
---
We compare the price of Bitcoin, Ethereum, Gold & the S&P 500. We use the CME Bitcoin Indexes (BRR & BRTI) and the CME Ethereum Indexes (ETH_RR_USD) & (ETH_RTI_USD) for reference as well as the London Bullion Market afternoon price settlement on the digital assets & gold.
---
Bill Taylor is Managing Director/CIO at Entoro Investments & is widely published in financial industry media throughout the world