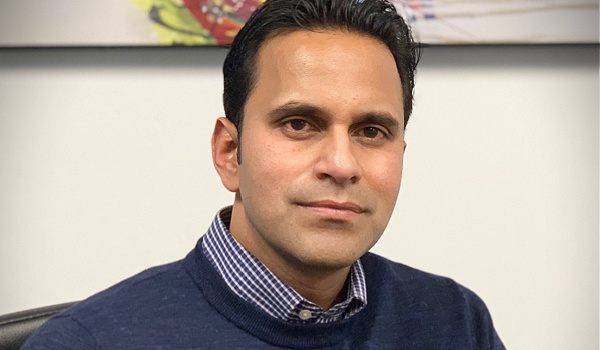 ---
Entreda, the provider of cybersecurity software, systems and cyber security training to wealth management firms and financial advisors, has acquired Privva, a privately-held firm that helps companies conduct cyber risk assessments through its cloud-based platform.
Entreda is an autonomous subsidiary of Smarsh, a global provider of digital communications content capture and archiving services for financial services firms, with enterprise software-focused private equity firm K1 Investment Management owning a majority stake in both businesses.
The acquisition marks the latest growth moves for Entreda, which has been expanding rapidly as demand for comprehensive cybersecurity solutions continues to rise in a wealth management industry landscape that remains significantly virtual.
In a press release shared with Digital Wealth News, Sid Yenamandra, CEO and founder of Entreda, said, "Privva's game-changing technology enables regulated organizations, including wealth management firms, to identify and mitigate vulnerabilities in the cybersecurity posture of their third-party vendors and suppliers and do so in a streamlined, automated way."
Third-Party Vendor Risks
Yenamandra has been a frequent industry commentator on the subject of third-party vendor risk for wealth management firms.
Previously, he has emphasized that breaches of confidential client data attributable to third party tech vendors for a wealth management firm will be treated by regulators as no different than data breaches that happen directly at the firm.
According to Yenamandra, "Firms can never be too sure about the cyber hygiene of partners, no matter how familiar they believe they are. They owe it to themselves and their clients to offer a greater level of security, and Privva's solution offers just that."
Now that Privva is part of Entreda, it will do business under the Entreda brand. However, Privva's CEO Ishan Girdhar will continue to lead his organization and report directly to Yenamandra.
Track Record of Strategic Collaboration
Before inking the deal, a close relationship already existed between Entreda and Privva, with the two firms often collaborating as strategic partners.
Girdhar said, "Privva and Entreda have worked together for nearly two years implementing Privva's solution into some of the largest wealth management firms' platforms. The opportunity to fully integrate with Sid and his team was ideal, as the combined entity will enable both of us to serve firms even more effectively."
Industry Reactions
Entreda serves more than 300 wealth management enterprises, counting some of the largest firms in the independent channel of the industry as key customers, including Advisor Group, with over 10,000 financial advisors across the country.
Commenting on what Entreda's acquisition of Privva could mean for the buyer's customers, Jon DeLaCastro, Advisor Group's VP of Security Assurance, said, "The closer integration of the Entreda and Privva platforms will enhance Advisor Group's ability to perform cyber risk assessments of thousands of advisors and branch offices in our network and protect them – Along with their clients."
---