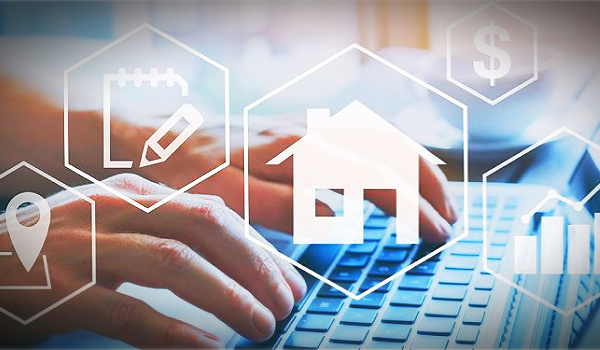 ---
The JOBS Act of 2014 cleared the way for crowd-funded investing, and a wellspring of technologically enabled real estate platforms followed in its wake—but San Diego-based CalTier has significantly differentiated itself from the real estate "crowd."
CalTier, a private real estate crowdfunding investment specialist, has built an alternative investing platform that can be accessed by nearly any investor even from their cell phone.
"We have built a platform that is capable of providing a comprehensive service to people, for all types of alternative investments, from businesses to oil and gas, to other types of real estate that are not typically in the public securities domain," said Matt Belcher, CEO and co-founder of CalTier Realty. "Real estate was the low-hanging fruit."
Taking the Leap
Real estate was a natural starting point for the platform because Belcher and his two co-founders, Chief Operating Officer Parker Smith and Chief Information Officer Travis Hook, each share a background investing in and being service providors to the asset class. They identified multi-family residential real estate as particularly difficult for the mid-market investor to access.
Belcher, Smith and Hook already had the contacts in place, an interest and background in technology and the courage to take a leap.
"Technology has really enabled this," said Belcher. "Five to Ten years ago if you were not an accredited investor, you would not even know about these opportunities. Technology allows issuers like us to basically go out to marketplace and say they do exist and you can now participate."
To date, CalTier has launched one fund available in the U.S., a Regulation A Multi-Family Portfolio Fund that can be accessed for as little as $500.
It is also planning a $75 million Reg A Income and Growth Fund that will provide debt financing on some qualifying multi-family assets. That fund will likely carry a 1% asset management fee.
These funds focus on value-add opportunities in multi-family real estate, said Belcher, which can provide opportunities for healthy returns and growing streams off income, opportunities that were previously unavailable to the vast majority of people.
"I feel like we open the door to assets that clients typically can't get their hands on these assets to create a portfolio with built-in diversity," said Smith.
Technology Driven
What's more, CalTier's technology makes account opening and funding a matter of a few clicks and, for most people, a few minutes, versus the time- and paperwork-extensive traditional process of entering into private deals compliantly.
CalTier is also in the retirement space, offering access to alternatives for the trillions of dollars residing in IRAs, said Belcher. A deal with Alto IRA provides access to CalTier's opportunities via self-directed IRAs.
Under the CalTier-Alto arrangement, if someone invests $5,000 with CalTier via an account set up with AltoIRA, CalTier will cover their account fees.
"If we weren't using technology this wouldn't be able to happen," said Smith. "Technology allows thousands of investors to be onboarded to make digital investments, to do background checks, AML and KYC checks. That was not previously possible on a large scale. Also, I think we have done a nice job differentiating our platforms from marketplaces offering access to existing products and services. We're not a marketplace, we're an issuer of the opportunities."
Hence the initial focus on multi-family, an area CalTier's team is very familiar and comfortable with.
Real estate is only a beginning, according to the firm's founders.
"We see that the 60-40 rule is dead, and from our own experience of wanting to invest and not be limited to traditional investment opportunities like stocks and bonds, we saw a need for this," said Smith. "We invest like the 1%, and believe these types of assets should be available to everyone, and there's got to be a better way."
A Partner to Advisors
Advisors should look at CalTier as a partner capable of providing access to alternatives for non-accredited clients, said Smith.
As more advisory firms dip into the ranks of the mass affluent for new clients, they're going to have to have an answer when those clients come asking about alternatives.
"When a client comes to most advisors and says they want to carve out some of their assets to alternatives, asking if they have anything, most advisors don't have an answer," said Belcher. "Now, they can work with us. We're very adamant about where we're going with this – we are going to create an environment where we can work with those folks and not against them. Not having a solution can mean losing all of that client's AUM, because people will go figure it out for themselves."
One-third of CalTier's current investors are already accredited, said Belcher, a sign that wealthy investors who likely receive professional financial advice continue to source their own investment opportunities with held-away assets.
Go Where the Wealth Really Is
But the founders believe that their real opportunity is with mid-market, non-accredited investors.
"If you look at where the wealth really is in this country and globally, it's this mid-market investor," said Belcher. "Accredited investors are 2% of the wealth in this country."
CalTier is building and expanding a partner model to work with deal sponsors and real estate investment companies that have been carefully vetted—that partner model will lead the way into new asset classes.
The founders want to open CalTier's opportunities up to as many people as possible, domestically and internationally.
"We consider ourselves an alternative investment platform, but we're starting with real estate," said Belcher. "The big picture is that we're building a very large community for investors, giving them access to all sorts of alternative investments where they can fractionally participate."
---
AN OFFERING STATEMENT REGARDING THIS OFFERING HAS BEEN FILED WITH THE SEC. THE SEC HAS QUALIFIED THAT OFFERING STATEMENT, WHICH ONLY MEANS THAT THE COMPANY MAY MAKE SALES OF THE SECURITIES DESCRIBED BY THE OFFERING STATEMENT. IT DOES NOT MEAN THAT THE SEC HAS APPROVED, PASSED UPON THE MERITS OR PASSED UPON THE ACCURACY OR COMPLETENESS OF THE INFORMATION IN THE OFFERING STATEMENT. YOU MAY OBTAIN A COPY OF THE OFFERING CIRCULAR THAT IS PART OF THAT OFFERING STATEMENT FROM:
https://www.sec.gov/Archives/edgar/data/1771232/000110465920128011/tm2036596d1_253g2.htm