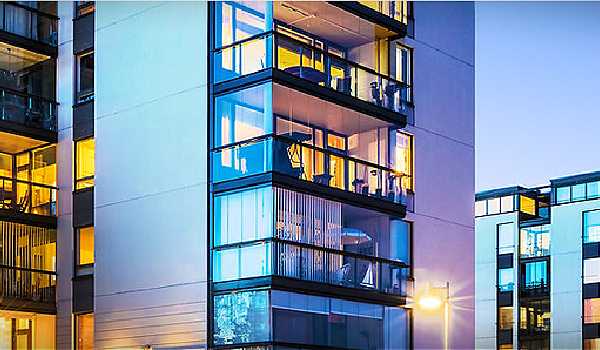 ---
Regulation, technology and investment opportunity are coming together at the perfect time for CalTier.
CalTier, a disruptive fintech investment platform launched a crowd-funded investment raise, harnessing some of the very regulations it uses to bring investment opportunities to the masses to raise funds itself.
The company that has dedicated itself to making alternative investments accessible to as many people as possible has now made investments in itself as easy as possible.
"We believe that the best investments shouldn't be solely for the privileged few. Regardless of wealth, knowledge, skill, or location, anyone should be afforded the opportunity to benefit from a variety of wealth-creating opportunities," said CEO and Co-founder of CalTier Matt Belcher.
The raise, made possible by Reg CF, helped CalTier expand its platform, expand its team and reach more investors globally. The company also plans to offer more alternative investment opportunities that are often out-of-reach for the everyday investor.
Due to the flexibility that Reg CF offers non accredited investors, CalTier was able to incentivize early investors in its Reg CF with bonus shares, and to those who invest over certain thresholds. For example, an investment of over $25,000 allowed an investor to receive an additional 5% common shares, while an investment of over $100,000 received an additional 10% common shares plus an all-expenses-paid trip for two to visit CalTier's San Diego headquarters.
Current investors in CalTier include NBA star Metta World Peace and Imagine Dragons guitarist Wayne Sermon.
Born out of the private real estate sphere, CalTier is now connecting its expertise at sourcing opportunities with the advantages of crowdfunding and investment technology, combining the user-friendly technology adopted by alternatives marketplaces with the due-diligence capabilities and expertise of a direct issuer.
Many real estate deals are only available to a select to a few, and are often kept off the larger real estate market as if they were pocket listings. Real estate firms would syndicate deals to a small number of accredited investors that they knew and had worked with in the past.
Until recently, the only way for most investors to get close to these deals was to do it themselves, which required time and resources well out of their reach. Take the first real estate assets that CalTier has made available via Reg A—multi-family (apartment) real estate with value-add opportunities. These projects are usually too large for individual property owners or only for accredited investors.
Today's technology is bringing down the cost and logistical barriers to real estate investing in dramatic fashion.
CalTier's technology makes account opening and funding a matter of a few clicks and, for most people, a few minutes, versus the time- and paperwork-extensive traditional process of entering into private deals compliantly. The company is also building and expanding a partner model to work with deal sponsors and real estate investment companies that have been carefully vetted—that partner model will lead the way into new asset classes.
Real estate was a natural starting point for the platform because Belcher and his two co-founders, Chief Operating Officer Parker Smith and Chief Information Officer Travis Hook, each share a background investing in the asset class, and identified multi-family residential real estate as particularly difficult for the mid-market investor to access.
As of this writing, CalTier provides offerings for real estate funds over 6,000 users and is expanding access to real estate investment to investors regardless of their experience or starting wealth levels. Thus far, it has participating investments in eight multi-family and student housing assets across the U.S. encompassing 1,200 units. The company experienced a dramatic 3,000% year-over-year increase in users between March 2021 and March 2022 within a marker they value at $3 trillion market.
For its raise, CalTier partnered with Rialto Markets to use its broker-dealer infrastructure and technology. Rialto is known for hosting capital raises for high-growth private companies.
"It's fantastic to have CalTier Realty on board with us and hosting its Reg CF raise. CalTier's work to democratize real estate investment aligns greatly with our aim to democratize private security crowdfunding and create more investment opportunities for smaller, accredited and institutional investors," said Rialto Markets CEO Shari Noonan. "It's essential that private companies such as CalTier continue to scale considering alternative investment methods are becoming increasingly popular with retail and smaller investors."
Specifically, Rialto Markets offers an alternative trading system that allows private companies to raise money and trade shares across a centralized secondary market, similar to the public offerings on exchanges like the New York Stock Exchange or the Nasdaq.
In 2021, global crowdfunding rose to $113.52 billion from $8.61 trillion in 2020, according to Pitchboook data. In the U.S. market alone, crowdfunding has doubled, according to Pitchbook, driven by more regulatory clarity, better technology, expanding opportunities and accelerating consumer interest.
Pitchbook expects crowdfunding to help push the private securities market beyond the $8 trillion mark in 2022. Forbes recently forecast that market would hit a record $7 trillion this year and grow to a staggering $30 trillion by 2030.
That growth isn't just coming from issuers flocking to marketplaces or to create their own direct offerings, but by a zeal for self-directed investing and opportunities in alternative asset classes.
There may be an economic reason as well—inflation is making it less desirable to keep money in cash or in low-risk fixed income investments, which is inspiring investors to look farther for investments and take more risk.
---
AN OFFERING STATEMENT REGARDING THIS OFFERING HAS BEEN FILED WITH THE SEC. THE SEC HAS QUALIFIED THAT OFFERING STATEMENT, WHICH ONLY MEANS THAT THE COMPANY MAY MAKE SALES OF THE SECURITIES DESCRIBED BY THE OFFERING STATEMENT. IT DOES NOT MEAN THAT THE SEC HAS APPROVED, PASSED UPON THE MERITS OR PASSED UPON THE ACCURACY OR COMPLETENESS OF THE INFORMATION IN THE OFFERING STATEMENT. YOU MAY OBTAIN A COPY OF THE OFFERING CIRCULAR THAT IS PART OF THAT OFFERING STATEMENT FROM:
https://www.sec.gov/Archives/edgar/data/1771232/000110465920128011/tm2036596d1_253g2.htm