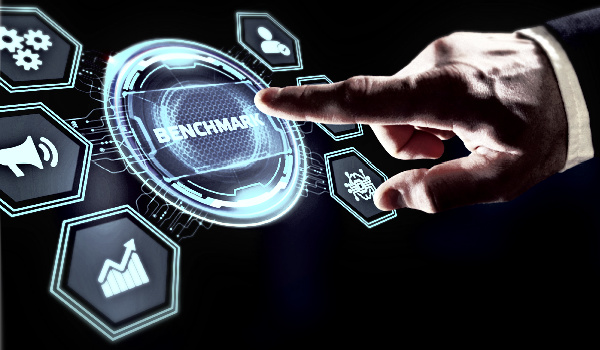 ---
Everyone should have the ability to invest in the best real estate opportunities, but few do.
But there are some companies on the fintech frontier that are working to change that, including CalTier, which is using Regulation A to give investors at almost any level access to what were once private, opaque and illiquid deals and projects.
"We want to provide access and opportunities typically not available to the investing public but just to the 1%," said Parker Smith. "A lot of the projects we're investing in would typically have been invitation-only."
Opening The Doors
Many deals are only shown to a few, select groups, said Smith, and are kept off the larger real estate market as if they were pocket listings. So a handful of real estate firms would syndicate deals to a small number of partners that they knew and had worked with in the past.
Until recently, the only way for most investors to get close to these deals was to do it themselves, which required time and resources well out of their reach. Take the first real estate assets that CalTier has made available via Reg A opportunities—multi-family residential real estate with value-add opportunities. These projects are usually too large for individual property owners.
Smith has come across many investors who could find $500,000 in assets to allocate towards real estate, but even that's usually not enough for any multi-family property beyond a four-plex. But then the investor has to either manage the property themselves or pay another company to help manage the property.
"With a fund like ours, you can sit back and watch your money work for you," he said.
Then, the investor has one property, in one place, that they're having to either work or pay to manage. CalTier's initial fund has six assets today and is looking to expand to ten by the end of 2021, and to at least another seven projects in 2022 with a goal of having 20-24 projects diversified across their portfolio in different parts of the country and with different attributes.
"Our whole mission and philosophy is for some of the best investments out there to be available to everybody," said Smith. "We were frustrated that it was just a select few who could do this, we saw a small number of our close friends making money on this kind of real estate—when we found out the nuances of how it worked, we felt that this should really be open to everyone. That became a feeling that everyone should be able to invest in anything the 1% can."
An Answer For Inflation And Volatility
The general public has long been limited to stocks, bonds, mutual funds and ETFs—and little else.
Smith says that makes most people too dependent on the market, which, as the world's experience with Covid-19 has shown, can be quite volatile. Market returns are also eroded by the persistent and cumulative effects of inflation. Inflation and volatility have serious implications for people trying to generate the returns they need to fund a future retirement, and for retirees trying to create income from their assets.
"Real estate, on the other hand, is backed by something tangible, and we know from history that over long periods of time real estate tends to appreciate and not fluctuate as much as the market," said Smith. "Multi-family especially has a reputation as being a pretty stable investment. That's because you have tenants renting and paying monthly, which provides a steady stream of income, and on top of that you have the value-add opportunity that can provide appreciation."
Investors have also been able to access some types of real estate via publicly traded REITs, but these public funds often have very limited opportunities and may be associated with another corporate entity—like a REIT that holds the properties for a hotel company, or one that owns the properties for a declining department store chain.
Smith explained that public REITs usually can't access the types of opportunities that CalTier is seeking for investors.
"Access to real estate partners is a huge draw to what we're doing, because public REITs don't work with private partnerships," he said. "Our fund can invest alongside private investor groups. Also, we're starting right now at the ground floor—you're getting growth potential you're not going to get from a publicly traded REIT."
Investors who stick with CalTier's funds as long-term investments may experience significant share price increase in addition to their income that will come as Smith and his partners increase assets under management. This process could eventually culminate in CalTier becoming a public company.
In the near term, when CalTier sells a multi-family asset, investors can expect gains on top of the cash flow they receive from rental income, Smith said. That makes multi-family real estate an ideal retirement asset that deserves consideration for portfolios.
"The 60-40 portfolio rule is dead because people are living longer and need more in the retirement bucket than they have in the past," said Smith. "Today, we think a good general rule of thumb is to have at least 10% of your retirement assets in real estate—that's what a lot of financial gurus are recommending as well."
Tech Driven
Reg A relaxed the regulatory barriers to bring more people into alternatives, but today's technology is bringing down the cost and logistical barriers in dramatic fashion.
Technology allows CalTier to help the every-day investor to get involved in what were once difficult-to-access investment opportunities through a cell phone. The company plans on expanding to additional asset classes as it grows, opening up a world of alternative investing to the general public for the first time.
"Technology has helped us to be more efficient, efficient enough to be able to go out to the general public, cast a wider net, and offer this and do so with the speed that will help us achieve investors' goals a lot faster and in more convenient ways," Smith said.
---
AN OFFERING STATEMENT REGARDING THIS OFFERING HAS BEEN FILED WITH THE SEC. THE SEC HAS QUALIFIED THAT OFFERING STATEMENT, WHICH ONLY MEANS THAT THE COMPANY MAY MAKE SALES OF THE SECURITIES DESCRIBED BY THE OFFERING STATEMENT. IT DOES NOT MEAN THAT THE SEC HAS APPROVED, PASSED UPON THE MERITS OR PASSED UPON THE ACCURACY OR COMPLETENESS OF THE INFORMATION IN THE OFFERING STATEMENT. YOU MAY OBTAIN A COPY OF THE OFFERING CIRCULAR THAT IS PART OF THAT OFFERING STATEMENT FROM:
https://www.sec.gov/Archives/edgar/data/1771232/000110465920128011/tm2036596d1_253g2.htm