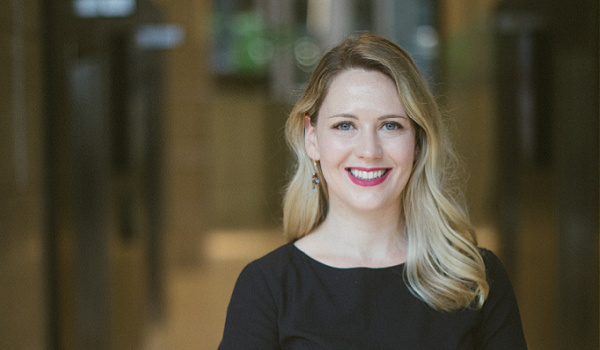 ---
Financial advisors looking for software to add to their technology stack would do well to seek out providers who engender a culture that supports client success.
Of course, the process of implementing software involves a number of questions, like:
What problems or needs do I want the technology to solve?
What kind of solution fits best with my firm?
Does this solution play well with my pre-existing technology?
But client success is just as important, said Practifi Head of Client Success Lindsey Hanson.
"I don't think our company exists without a desire for genuine success for our clients," said Hanson. "Without happy clients, there are no future clients. There wouldn't be a good vision for products without very good dialogue with our clients. It also makes a difference between using a portion of the tool versus all the things that Practifi can make available to them – in order for a client to get the most out of Practifi, the product needs to evolve. If a technology company doesn't have an emphasis on client success, I think clients get lost."
Without accessing technology partners who focus on client success, a financial advisor may never use their software to its fullest, impacting their ability to serve their clients with the best possible advice.
Client success begins before technology is implemented, said Hanson, in making sure that technology providers like Practifi understand the needs of their clients. "We want to understand not just client needs, but how their business runs to ensure what we're doing is assisting them achieve their business outcomes."
A good technology partner should also target resources towards onboarding clients – particularly change management, and should have technical teams dedicated to creating as seamless a process as possible, said Hanson.
Practifi's client success concept is also embodied in the training and implementation of its platform. Each client works closely and directly with a Client Success Manager who, in addition to liaising with the client, advocates for their needs at Practifi. A manager focuses on best practices on the platform, what the best clients are doing to maximize the benefits of the technology, and improving usage and adoption among and within firms.
Each client is served by the firm's Client Success team. The team is comprised of a mix of technology and financial industry experts and offers a mixture of support and guidance to advisors.
"These are forward-looking, proactive business relationship teams," said Hanson. "Client Success Managers are there throughout the client's journey."
A good technology partner should offer ongoing training to help refine a firm's or advisor's use of their technology. More of this training needs to be focused on clients around updates and enhancements to a software.
In Practifi's case, an extra emphasis is placed on updates and new features, said Hanson, and existing clients are offered in-depth training to help them put new features to good use. But Hanson's Client Success team has also helped advisors find deeper uses for Practifi's existing features.
"A lot of clients have said they've never used technology to help inform genuine business decisions," she said. "So, we helped them use features that show how their teams are utilized, offering cost-assertive metrics to help them with resource management. Several clients re-evaluated how they served their own clients, and made genuine business decisions based on the insights and intelligence they got out of our tool."
A good technology partner should also seek feedback from its clients to find ways it can improve its software and services. That means paying attention to negative feedback and taking the process of continual feedback seriously, Hanson said.
This dialogue between software provider and user creates a feedback loop – users continually have new problems they want to solve or new, more efficient approaches to solving old problems, giving fintechs like Practifi a roadmap for new features and enhancements.
"One of the most important things in selecting technology is the difference between a provider and a genuine partner," said Hanson. "Here at Practifi, we strive to be a true technology partner."
Before release, enhancements are vetted with Practifi's clients, creating another touchpoint in the development process between technology partners and clients – ensuring that the next steps Practifi takes technologically are the ones that financial companies want to take.
A good technology partner should also listen to its clients' demands surrounding integration partners, said Hanson, and continuously pursue deeper integrations with the technology that their clients are using.
"We think being a good technology partner with integration partners makes a huge difference to our clients' success as well," she said.
But Hanson believes all of those elements of client success are actually client support – and support is just "a given." Client success is distinguished by offering the right support and education at the right time and in the right amount, in the way that the client most wants to access it.
Practifi also sees their clients as investors in its platform, not just another group of users.
"We have a client advisory board that allows us to engage with some of our really passionate strategic clients around what they think will make a big impact on their businesses," said Hanson. "They help Practifi focus on strategic initiatives, differentiators, what they have seen and what has worked well."
Client success is a differentiator because it helps financial services firms and practitioners optimize their use of its business management platform, improving their performance and, Hanson hopes – their satisfaction. A technology partner dedicated to client success makes an advisor's success their own success.
"Our business objectives are influenced heavily by our ability to service and delight our clients," said Hanson. "We have metrics and company-wide goals at the highest level designed around client satisfaction and client advocacy. We spend an enormous amount of time collecting feedback in everything we do, whether it be marketing, the sales process, clients meeting prospects, or the way we design products."
"For technology providers, it comes back to giving predictability to yourself and your client base – in a software-as-a-service model, you have a contract for a length of time, then it's up and a client can go elsewhere. You don't have a business without client success – you'll spend all your time trying to get new clients when you should have been working to retain them and keep them excited along the way. Without that, it's a wasted effort. So, for fintech companies like ours, client success isn't optional; it's critical."
---