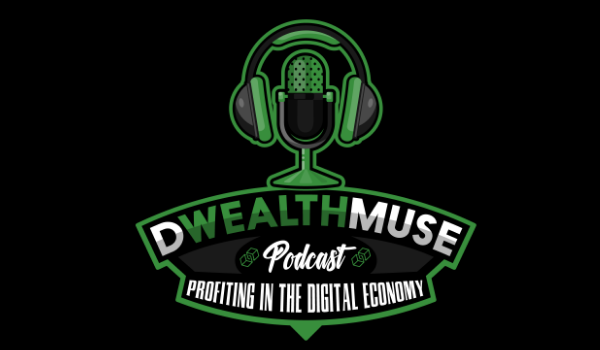 ---
DWealth Muse, with host Dara Albright, is a weekly podcast series on Digital Wealth News that bridges the knowledge gap between conventional and modern finance through original coverage of the tidal wave of technological and regulatory change headed to finance as it shifts to a digital, decentralized system.

You can listen to all Dara's podcasts at this link: https://dwealth.news/podcast/
---
Episode 37 – How Financial Advisors are Leveraging Digital Transformation to Engage the Self-Directed Generation
In this episode, DWealthMuse host Dara Albright and guest Charles Smith, Global Head of Digital Solutions, Wealth Management, Refinitiv, a London Stock Exchange Group (LSEG) business and one of the world's largest providers of financial markets data and infrastructure, discuss how financial advisors are leveraging digital transformation to accommodate self-directed investor mindsets, increase productivity and grow assets under management. Highlights include:
• What wealth management firms should do to better engage the self-direct investing generation;
• Winning the generational wealth transfer battle;
• How digital transformation provides financial advisors with a 14% increase in productivity and an 8% rise in assets under management;
• The two most important things a wealth management firm must do in order to capture an investor's attention;
• The most successful financial advisory firms of the future will be the ones that provide the right educational support that enable their advisors to keep pace with technology;
• How technology is being used to increase the client's trust factor.

---
CLICK HERE TO LISTEN TO EPISODE 37
---
About the DWealth Muse Podcast Series & Host Dara Albright:
Some are calling this transition the greatest financial transformation since civilization moved from a barter to a currency system. It is truly that momentous.
In these podcasts, Albright and key fintech influencers discuss how this financial transformation is impacting asset classes, investment portfolios, businesses, markets and economic policy.
Albright and guests deliver insights and leading-edge information to listeners in lively conversations that make this complex topic fascinating to learn and easy to grasp so that investors and businesses, alike, can capitalize on this monumental change.
Specific areas of coverage include:
Decentralized Finance (DeFi)
The Democratization of Finance (DemFi)
Digital Assets, Blockchain-based Assets and Cryptocurrencies
Security Token Offerings and Exchanges
Exempted Fintech Alternatives
Modern Liquid Alternatives
Wealthtech
Compliance & Risk Management
Fintech Savings Apps
You can listen to all Dara's podcasts at this link: https://dwealth.news/podcast/
---