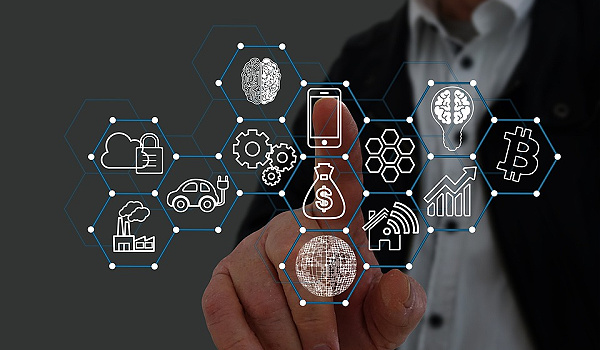 ---
By: Gerelyn Terzo 
Major financial firms Franklin Templeton and Charles Schwab are in the mix this week. Sequoia is morphing into an RIA. And a wealth management-focused fintech firm is inching closer to unicorn status.
BlockBank: BlockBank, a global hybrid centralized and decentralized finance app, is nearing the launch of V2 and is testing its AI-fueled robo advisory platform. The robo advisor tool will support users with investment decisions and boasts staking and debit card features. BlockBank developers are building out "social influence data feeds into the AI advisor" to support better tech-fueled outcomes. 
Franklin Templeton: Franklin Templeton has mandated Arizona-based RIA LDI-MAP to integrate the asset manager's algorithm and machine learning-powered Goals Optimization Engine (GOE) on the iJoin managed account platform. Advisors and their clients will gain access to a "well-differentiated offering" thanks to the combination, according to Franklin Templeton. Kevin Murphy, head of Workplace Retirement Distribution at Franklin Templeton, said as a result of the tech integration, the companies can "deliver personalized investment advice at scale." 
Riskalyze: Wealth management platform Riskalyze and LA-based advisor-focused fintech company Altruist have announced a partnership in which the two brands will become integrated, effective in December. Altruist is behind a fully digital platform for RIAs, while Riskalyze specializes in risk assessment.  
Schwab Advisor Services: Charles Schwab division Schwab Advisor Services has overhauled the interface and functionality of TD Ameritrade Institutional's iRebal solution to accelerate functionality for advisors. iRebal is a "tax aware, customizable portfolio and rebalancing management solution." Schwab kept the platform as part of a deal with TD Ameritrade Institutional's custody business. Schwab has been investing in iRebal over the past year amid feedback from independent advisors. The new version of iRebal should be more scalable, modern and user-friendly, according to Schwab's Digital Advisor Solutions managing director Jon Patullo. 
Sequoia Capital: Venture capital firm Sequoia Capital is on the path to becoming an RIA. Sequoia is following in the footsteps of Andreessen Horowitz, which in recent years similarly became an RIA, a model that lends itself to a nimbler investment approach. Sequoia is overhauling its model in the U.S. and Europe, as a result of which it is "breaking with the traditional organization based on fund cycles and restructuring Sequoia Capital around a singular, permanent structure: The Sequoia Fund," according to the announcement. The Sequoia Fund will target "closed-end sub-funds for venture investments at every stage from inception to IPO," the proceeds from which will go back into the fund.
TIFIN: TIFIN, an AI-powered fintech platform for wealth managers, has attracted $47 million in a Series C funding round to its coffers comprising new and existing investors. Participants included new backer Hamilton Lane and existing investors J.P. Morgan Asset Management, Morningstar, and Broadridge. The latest round places a valuation of $447 million in the firm, which is five times higher than it was for a Series A round at year-end 2020. In addition, TIFIN announced a new partnership with Hamilton Lane designed to bolster its WealthTech capabilities. The proceeds from the fundraising will be directed toward growth, acquisitions and working with partners to speed up their fintech plans.
---