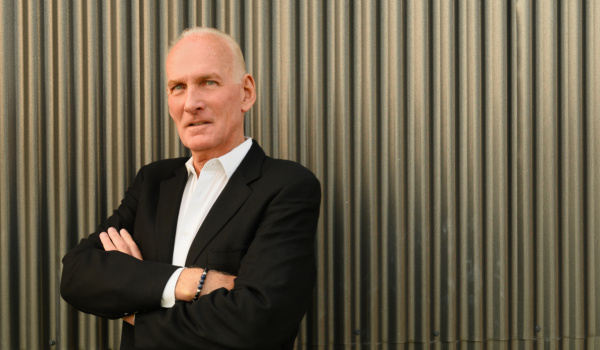 Simple Thoughts in Complex Markets
By Bill Taylor, Contributor/CIO-Entoro Investments
---
The opinions expressed below are my own & do not necessarily represent those of Entoro Investments or any of its affiliates
---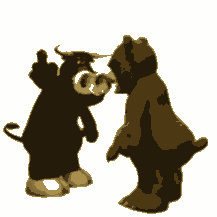 Bullish for week of 11/30
ETH BTC

Neutral for week of 11/30
S&P 500 | GOLD

Bearish for week of 11/30
NOTHING | ZIP | ZILCH


11/30/21 Closing Prices:
Bitcoin: $58,654.50 (+1,639.11)
Ether: $4,701.66 (+$380.04)
Gold: $1,761 (-$12.00)
S&P 500: 4,567.01 (-88.27)
Trading Summary Notes for Tuesday, 11/30/21:
What's new?
OMG…….a jam packed bunch of new "stuff"…………a new Covid variant (Omicron) surfaced last Friday…..markets plunged……..overreaction was declared yesterday (Monday), markets recovered……….today (Tuesday) Fed Chairman Powell testified and acknowledged inflation is not transitory (Oh really….wow….genius)…..markets under pressure……also, last day of the month, so "adjustments" are in flux…….interest rates (10 year treasuries) are a roller coaster……..up/down/up………Oh, and Thanksgiving is over and Christmas shopping is under way (if supplies last).
BITCOIN dropped to the low $50K area (kinda said it would) before recovering……. Michael Saylor (MicroStrategy) just bought another $415M of BTC (looks like between $55K & $58K)…..BITCOIN added about $1K for the week (week on week)……ETH was/is the big star……..up over 9% week on week…..held above $4k nicely……..GOLD? down a little on the week……inflation can't move it, why bother?……….S&P 500 sell off is under way…..down 2% week on week (so far).
THE FED FINALLY ADMITS INFLATION IS HERE AND REAL. THEY HAD TO OR THEY APPEAR OUT OF TOUCH. REMEMBER…..THEY DON'T CARE BECAUSE THEY CAN'T RAISE RATES BECAUSE THE TRILLIONS IN SOCIAL SPENDING BILLS WOULD NEVER PASS IF RATES WENT UP.
PANDEMIC VARIANT FEARS ARE REPLACING MONETARY POLICY TO TRY AND SLOW THE ECONOMY AND SLOW INFLATION. IT WON'T WORK.
What to do now?
Well, after urging caution and expecting some possible year end selling……..WE GOT IT!………Buy the dip in BITCOIN and ETH……fallowing Michael Saylor (MicroStrategy) buying BITCOIN has worked well……that brings a big year end December rally back into play ($95K?)…..ETH is really strong…..more than I thought…….gotta have it NOW……$5K to low?……..Stop fooling yourself and buying GOLD….No, No No…….inflation can't move it and now potential higher rates?…….stay away or keep neutral……..S&P 500 looks really REALLY heavy………year end selling may get aggressive……..neutral or short…….no great "feel" here, so I stay away.
I'LL BORROW THE FED'S WORD………..DIPS IN BITCOIN AND ETH ARE TRANSITORY
Trading Thoughts:
Year end target for BITCOIN…….I expected year end rally to $95K…….NOW? $95K back in play
BITCOIN may ease off to $50K or go nowhere till 2022. It happened and 2022 is a month away
ETH brushed $5k….my target……..NOW? $7,500 looks realistic
ETH could break to $4k ($3,500?)….happened. New move up has begun
GOLD will continue to struggle to compete with BITCOIN and fight off potential higher interest rates………..$1,700 or $1,950…..pick (50-50)…..bad odds
S&P 500…..gone neutral……this is crazy time
Current trading positions:
LONG BITCOIN
LONG ETH
NEUTRAL GOLD
---
We compare the price of Bitcoin, Ethereum, Gold & the S&P 500. We use the CME Bitcoin Indexes (BRR & BRTI) and the CME Ethereum Indexes (ETH_RR_USD) & (ETH_RTI_USD) for reference as well as the London Bullion Market afternoon price settlement on the digital assets & gold.
---
Bill Taylor is Managing Director/CIO at Entoro Investments & is widely published in financial industry media throughout the world