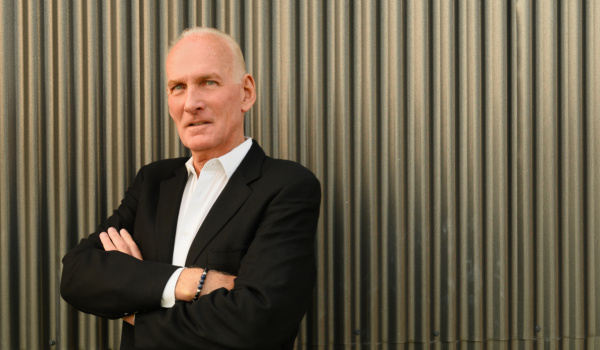 Simple Thoughts in Complex Markets
By Bill Taylor, Contributor/CIO-Entoro Investments
---
The opinions expressed below are my own & do not necessarily represent those of Entoro Investments or any of its affiliates
---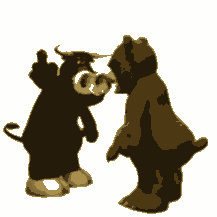 Bullish for week of 11/9
ETH BTC

Neutral for week of 11/9
S&P 500 GOLD

11/9/21 Closing Prices:
Bitcoin: $67,007.92 (+$1,123.50)
Ether: $4,794.45 (+$45.98)
Gold: $1,820 (+$6.00)
S&P 500: 4,685.25 (-16.45)
Trading Summary Notes for Tuesday, 11/9/21:
What's new?
New same old……..BITCOIN takes off to new all time highs, up 5% (week on week) to over $67K……..ETH does even better, up 6.5% and pushing $5k………GOLD rallies to over $1800 as interest rates drop……..S&P 500 continues to hit new all time highs.
What's REALLY new? The economy is getting stronger…….shortages are expanding…..inflation is getting hotter (and HOTTER)…….BUT, interest rates have fallen (10 year @ 1.44%)…..down from 1.64% a few weeks ago……the dollar has actually strengthened……WTF……..things are certainly 'amiss'…………all this is not only NEW….it's crazy.
IT APPEARS……TO ME……WITH MULTI-TRILLION DOLLAR SPENDING BILLS, THE FED CAN'T (AND WON'T) RAISE INTEREST RATES OR ANY BUDGET PROJECTIONS ARE WORTHLESS. AGAIN, IT APPEARS TO ME, THE FED DOES NOT CARE ABOUT INFLATION. FUNDING SPENDING BILLS IS MUCH MORE IMPORTANT.
What to do now?
First, I have moved GOLD to NEUTRAL……..if the FED does not (will not) raise interest rates and inflation is tolerated I can't be short GOLD…..but the potential risk of higher rates and subdued inflation is a bummer for GOLD…..just be neutral……where to put money?……..Buy BITCOIN…..yes, BUY BITCOIN……same for ETH……..there are very powerful forces at work and they are buying BITCOIN……..don't get caught long the equity (S&P 500) market…..don't fight the tape either…….get/stay neutral S&P 500
THERE ARE FEWER AND FEWER PLACES TO INVEST. THE BEST SAFE HAVEN AND STORE OF VALUE IS BITCOIN. THERE IS A CAP ON HOW MANY (21M) WILL EVER BE CREATED. WHAT ELSE CAN SAY THAT?
WITH BITCOIN (FUTURES) ETFS GETTING LARGER, BITCOIN VOLATILITY MAY DECREASE DUE TO INCREASED HEDGING. TREND MOVEMENTS WILL NOT BE AFFECTED.
Trading Thoughts:
Year end target for BITCOIN……..$95K-$100K;
NEW upside target for ETH…..was $4,500; Now $5,000 by EOY;
GOLD will continue to struggle to compete with BITCOIN and fight off potential higher interest rates;
GOLD…….."When in doubt, stay out"…..neutral
S&P 500…..gone neutral……this is crazy time;
Current trading positions:
LONG BITCOIN
LONG ETH
NEUTRAL GOLD
---
We compare the price of Bitcoin, Ethereum, Gold & the S&P 500. We use the CME Bitcoin Indexes (BRR & BRTI) and the CME Ethereum Indexes (ETH_RR_USD) & (ETH_RTI_USD) for reference as well as the London Bullion Market afternoon price settlement on the digital assets & gold.
---
Bill Taylor is Managing Director/CIO at Entoro Investments & is widely published in financial industry media throughout the world