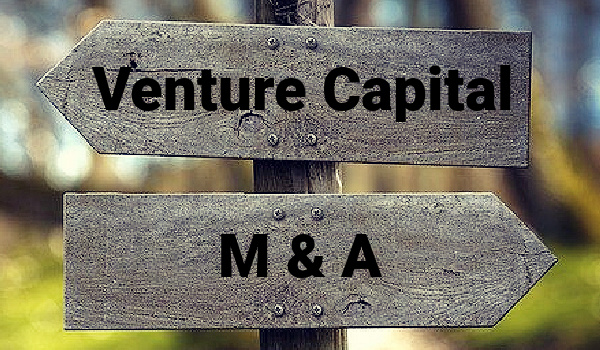 ---
This week we're back with a fresh round of new Top 5 VC deals, and our top deal came in at $450M this week, with every deal, once again, well about $100M USD.
This week's top deal was a digital identity trust platform out of NYC
Two of the top five deals this week were out of Latin America
Tax compliance software, data intelligence, and digital finance platformsfor Mexicans and Brazilian schools were amongst the categories funded
Without further ado, here are this week's top 5 fintech VC deals for the week below…
---
$450M, Series E | New York | Digital identity trust platform | Accel, T. Rowe Price, Commerce Ventures, Scale Venture Partners, Sorenson Ventures, Bain Capital Ventures, Tiger Global |

LinkedIn Overview: "Socure is the leading platform for digital identity trust. Its predictive analytics platform applies artificial intelligence and machine learning techniques with trusted online/offline data intelligence from email, phone, address, IP, device, velocity, and the broader internet to verify identities in real time. The company has more than 400 customers across the financial services, gaming, telecom, and e-commerce industries, including three of the top five banks, seven of the top 10 card issuers, three of the top MSBs, the top payroll provider, the top credit bureau, and over 100 of the largest and most successful FinTechs. Marquee customers include Chime, Varo Money, Public, Stash, and DraftKings. Socure has received numerous industry awards and accolades, including being named to Forbes America's Best Startup Employers 2021, being awarded Best New Technology Introduced over the Last 12 Months – Data and Data Services at the 2020 American Financial Technology Awards (AFTAs), being ranked number 70 in Deloitte's Technology Fast 500™, being listed as a Gartner Cool Vendor, being recognized by Forbes as one of the Top 25 Machine Learning Startups to Watch, being named to CB Insights: The FinTech 250, and being awarded Finovate's Award for Best Use of AI/ML, to name a few."
$250M, Series G | New York | Data intelligence cloud platform | Sequoia Capital Global Equities, Sofina, Tiger Global Management, Battery Ventures, CapitalG, Dawn Capital, Durable Capital Partners LP, ICONIQ Capital, Index Ventures |
LinkedIn Firm Overview: "Since 2008, Collibra has been uniting organizations by delivering trusted data for every use, for every user, and across every source. Our Data Intelligence Cloud brings flexible governance, continuous quality and built-in privacy to all types of data. The Global 2000 relies on Collibra to create the critical alignment that accelerates workflows and delivers better results faster. We have a diverse global footprint, with offices in the U.S., Belgium, Australia, Czech Republic, France, Poland and the U.K…"
$162.5M | Arkansas| Tax compliance and regulatory reporting platform | Spectrum Equity |

LinkedIn Firm Overview: "Zenwork, through its Tax1099 and Compliancely brands, is a fast-growing digital tax compliance and regulatory reporting technology company, with 10+ years of experience powering informational tax returns and compliance checks on behalf of its customers base. The company currently serves over 100,000 customers nationwide, including 30,000 CPA firms, as well as enterprise customers such as Allbirds, Berkshire Hathaway, GrowthForce, Rover, Deloitte, and others."
$125M, Series B| Sao Paolo, Brazil | Financial management platform for schools | General Atlantic, SoftBank, Kaszek, Arco Educaçãok |

LinkedIn Firm Overview: Filtered thru Google Translate with some grammatical corrections from DWN-"For schools, we offer a simple, digital and secure platform that guarantees or receives monthly payments on the day, with total transparency and with zero worry. In a world of so many changes, we can confirm that school management needs to be simple, given that all the schools will be able to make part of the future. Less time spent with bureaucracy, more resources to invest in the school and quality time to educate."
$125M ($50M, Series C; $75M, Debt)| Mexico | Digital financial services for Latin America | GGV Capital, GIC, Community Investment Management, General Catalyst, Goodwater Capital, Tresalla Capital, Lightspeed Ventura Partners, BAI Capital, Source Code Capital, Vision Plus Capital|

LinkedIn Firm Overview: "Stori's mission is to democratize credit card access to the 80 million underserved Mexicans. Our team is powered by experience and expertise from 100+ years working in the top consumer finance, banking and technology companies including Mastercard, Capital One, Intel, Morgan Stanley, and GE Capital. Our amazingly talented colleagues collaborate across three global offices – Mexico, U.S. and China – in developing leading edge products and technology. We have raised $50M making us one of the top-funded startups in the region. We are backed by high-profile global venture capital funds like Lightspeed, a top-10 silicon valley fund who has invested in Unicorns like Affirm and Snapchat. We are already on our way there – as a top credit card issuer in Mexico, we are quickly becoming a leading financial service provider. More than one million Mexicans have applied for our Stori card."
We'll be back next week with more news on fintech VC funding.
---