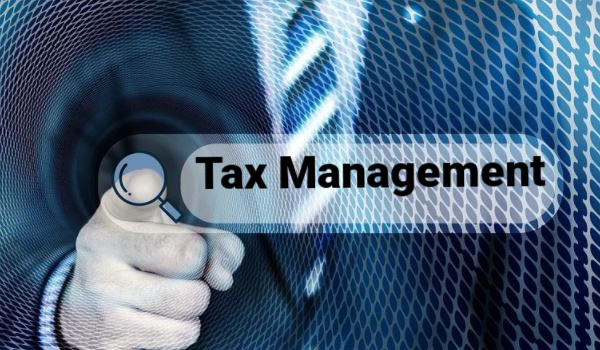 ---
OMAHA, Neb., (Nov. 15, 2021) A shift in the political climate around taxes and the reality of a years-long, historic bull market has placed tax exposure front and center in the minds of investors. Understandably, today's investors would expect tax-smart advice from their advisors.
A recent survey commissioned by Orion Advisor Solutions found that nearly 80% of investors believe their advisors should be focused on minimizing their tax obligations and 90% agree that taxes can erode their portfolio over time.1 Yet a Cerulli study found that only 20% of advisors employed ongoing, automated tax management.2 The rest are more likely to use an ad-hoc approach to tax management by tax-loss harvesting portfolios once at the end of the year, missing out on major opportunities – such as those in the most volatile days of 2020.
"Advisors used to warn investors, 'Don't let the tax tail wag the dog.' Those days are long past us," said Andy Rosenberger, CFA, Head of Orion's Tax Managed Solution. "Investors need help transitioning out of concentrated stock positions into more tax-efficient portfolios, and they want to be ready for any tax changes that may impact their long-term financial goals."
Advisors surveyed recognize the importance of year-round tax management for investors and understand the benefits tax management can bring to the growth of their business.
78% agree the two major ways to add alpha to a client's portfolio are through strong asset allocation and tax management.
76% believe it's easier to explain to clients the benefits of effective tax management or tax alpha than the benefits of outperforming the market.
And 86% believe the ability to quantify and report to their clients the ongoing impact of tax management is critically important to growing their businesses.
Survey results show advisors are most interested in managing the impact of capital gains on the transition of assets, providing a proposal to analyze tax transition plans for prospects, and having the ability to quantify the ongoing impact of tax management for clients through reporting.
However, manual processes and lack of time were cited as top operational challenges preventing advisors from employing more active tax management strategies. Forty-six percent reported using manual methods, such as spreadsheets and email, to manage models. One-third (33%) of advisors believe they don't have the time to meet the expectations of high-net-worth clients and close to half (48%) worry they may lose clients because they cannot provide the more sophisticated services their clients need as their portfolios grow.
A self-imposed hurdle for advisors was concern about their clients' perceptions of them. With 66% believing that 'outsourcing' efforts diminishes their value in their clients' eyes, however, an overwhelming majority of investors surveyed felt the opposite, believing two heads are better than one. According to the survey, 90% of investors prefer a financial advisor who leverages the resources, knowledge, and support of other experts to help with investment research, strategy, planning, and portfolio management.
Orion's Tax Management Resource; Innovative technology, Adaptive strategy
To help advisors amplify their expertise and stand out in the marketplace, Orion Advisor Solutions has launched its enhanced Tax Managed Solution offering, a suite of technology innovations and investment solutions that help advisors build customized portfolios focused on increased tax efficiency and ongoing tax oversight.
"We've been working with individual advisors on proactive tax management for several years, and currently run nearly $800M in assets through our tax managed team," added Rosenberger. "We've seen an increase in interest among our clients and as a result we're scaling our offering by leveraging our investment expertise and sophisticated trading technology to provide advisors with expanded access and efficient delivery of tax-smart strategies for their clients."

A dedicated tax management team and Orion's powerful technology capabilities form the nucleus of the Tax Managed Solution offering. Together, they create individually tailored strategies with automated processes to ease long-term tax exposure for advisors' clients and prospects who have accrued years of unrealized capital gains. These strategies are rooted in a robust and growing lineup of low-cost, tax managed strategies including market beta, factor, thematic, and ESG.
Using Orion's Tax Managed Solution, advisors can account for their clients' capital gains budgets, apply security-level or ESG restrictions, and conduct proactive tax loss harvesting on client portfolios. This coordinated and automated approach to tax management better positions advisors to take advantage of opportunities to improve tax savings for their clients.
Clear insights and a fully integrated client experience
Orion's Tax Managed Solution addresses critical, long-term investor needs, but advisors don't have to wait to showcase the results of their work. Through the advisor portal and proposal generation system, advisors gain easy-to-understand snapshots of tax transitions and ongoing tax-efficient management of client portfolios. These snapshots are updated on the fly as advisors apply strategic screens and tap into Orion's direct indexing capabilities.
Meanwhile, investors receive a dynamic view of their portfolio's progress through intuitive reporting that highlights cumulative tax savings, relative portfolio risk, and performance before and after tax. Orion designed the tax-managed reporting capabilities to show the tangible results of an advisor taking a tax-sensitive approach to portfolio management. This reporting helps ease client concerns over tax exposure, demonstrating that their portfolio was built to keep them on track to meet their financial goals.
"The demand for tax-smart investing is here to stay," said Rosenberger. "Our Tax Managed Solution gives advisors a powerful tool to address short-term concerns over tax rate changes while helping clients keep more of their wealth over time to fuel their own financial goals."
To learn more about Orion's Tax Managed Solution, visit https://orion.com/tax-management.
###


1Orion's Research initiative maintained a +/- 2.9% margin of error among consumer investors across generations and a +/- 3.8% error rate among financial advisors. A mixed methodology was applied that included a base of more than 2000 constituents in the online surveys and dozens of in-depth interviews on the topic.
2 The Cerulli Report—U.S. Managed Accounts October 2021
2871-OAS-11/10/2021
About Orion Advisor Solutions
Orion Advisor Solutions is the premier provider of the tech-enabled fiduciary process that transforms the advisor-client relationship by enabling financial advisors to Prospect, Plan, Invest, and Achieve within a single, connected, technology-driven experience. Combined, our brand entities, Orion Advisor Tech, Orion Portfolio Solutions, Brinker Capital Investments, and HiddenLevers, create a complete offering that empowers firms to attract new clients seamlessly; connect goals more meaningfully to investment strategies and outcomes, and ultimately track progress toward each investor's unique definition of financial success. As a result, Orion supports more than 2,200 advisory firms with $1.7 trillion in assets under administration and an additional $60 billion of combined assets (Orion Portfolio Solutions and Brinker Capital) across the wealth management platform (as of September 30, 2021), making Orion the platform of choice for growth-focused advisory firms looking to strengthen their client relationships, gain a competitive edge in a crowded marketplace, and build strong, profitable businesses. Learn more at www.orion.com.
---