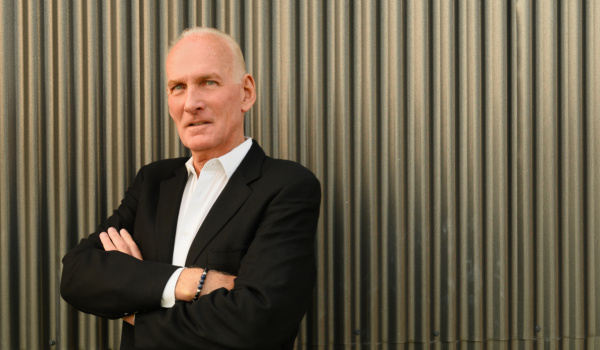 Simple Thoughts in Complex Markets
By Bill Taylor, Contributor/CIO-Entoro Investments
---
The opinions expressed below are my own & do not necessarily represent those of Entoro Investments or any of its affiliates
---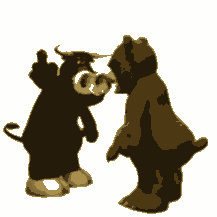 Bullish for week of 12/14
ETH BTC

Neutral for week of 12/14
S&P 500 | GOLD

Bearish for week of 12/14
NOTHING | ZIP | ZILCH


12/14/21 Closing Prices:
Bitcoin: $47,220.70 (-$307.61)
Ether: $3,810.45 (-$45.78)
Gold: $1,760 (-$17.00)
S&P 500: 4,634.09 (-34.88)
Trading Summary Notes for Tuesday, 12/14/21:
What's new?
Seems the thing to do is lighten up before the end of 2021……..tax selling, pandemic concerns, inflation and 2022 uncertainty……..looks like a whole lot of folks bet on a year end rally and now it ain't coming………the BIG "what's new" comes tomorrow (15th) when the Fed announces if it will tighten and exactly how……….in the meantime, BITCOIN gave up almost 9% (week on week) and settled under $50K……ETH lost 13% and under $4k……GOLD?……..well even with high inflation it was down on the week…….the S&P 500 hit the down button and headed South………oh, and inflation is getting out of control.
U.S. INFLATION IS OUT OF CONTROL (CERTAINLY NOT TRANSITORY) AND THE FED IS LOST. THEY DO NOT HAVE A CLUE ON WHAT TO DO, OR THE GUTS TO DO WHAT THEY NEED TO DO. NOT A DEER IN THE HEADLIGHTS……..A DEER IN THE REAR VIEW MIRROR THAT'S BEEN RUN OVER.
What to do now?
Prepare for 2022…….this year is over and after the Fed decision trading will grind to a halt……2021 is basically in the books………so……..where to position for next year?
EXPECT INFLATION TO SPIKE HIGHER AND INTEREST RATES TO EXPLODE UP. THE FED HAS LOST CONTROL
Stocks…..S&P 500……get short stay short, its going to get ugly….INFLATION IS NOT GOOD FOR STOCKS
Bonds/treasuries?……..flight to safety?…..Oh sure, GET 1.5% ON A TEN YEAR WITH INFLATION RUNNING 5%, 6%, 8%, etc. AND IT'S A BUILT IN LOSS.
GOLD?…….giggle, chuckle and laugh…………HOLD GOLD (IF YOU MUST) OR JUST GET OUT. HIGHER INTEREST RATES WILL CRUSH GOLD. INFLATION CAN"T SAVE IT.
That brings us to BITCOIN and ETH……….BUY BITCOIN AND ETH. NEXT YEAR WILL BE A TEST FOR BITCOIN AS A TRUE HEDGE/STORE OF VALUE FOR INVESTORS. I DON'T THINK THE MARKET APPRECIATES THAT YET. THIS IS THE PLACE YOU WANT TO BE.
Trading Thoughts:
Can, will, 2022 bring new highs for BITCOIN? YES and YES. $100K is in the cards.
ETH will follow BITCOIN to new all time highs.
GOLD will continue to fall out of favor. It is either dead money or heading lower.
S&P 500…..inflation, recessions, etc are NOT bullish for equities. BEWARE!
Current trading positions:
LONG BITCOIN
LONG ETH
NEUTRAL GOLD
NEUTRAL S&P 500
---
We compare the price of Bitcoin, Ethereum, Gold & the S&P 500. We use the CME Bitcoin Indexes (BRR & BRTI) and the CME Ethereum Indexes (ETH_RR_USD) & (ETH_RTI_USD) for reference as well as the London Bullion Market afternoon price settlement on the digital assets & gold.
---
Bill Taylor is Managing Director/CIO at Entoro Investments & is widely published in financial industry media throughout the world