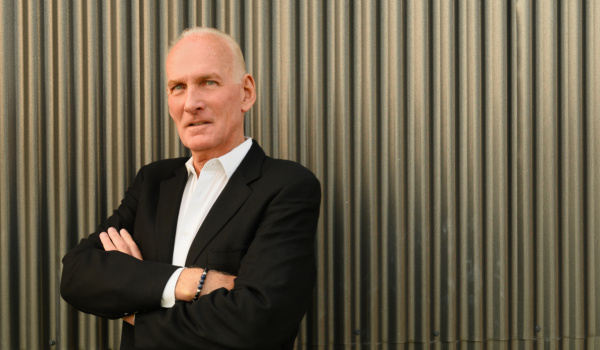 Simple Thoughts in Complex Markets
By Bill Taylor, Contributor/CIO-Entoro Investments
---
The opinions expressed below are my own & do not necessarily represent those of Entoro Investments or any of its affiliates
---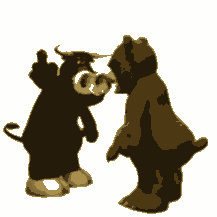 Bullish for week of 12/7
ETH BTC

Neutral for week of 12/7
S&P 500 | GOLD

Bearish for week of 12/7
NOTHING | ZIP | ZILCH


12/7/21 Closing Prices:
Bitcoin: $51,732.26 (+$3,072)
Ether: $4,402.39 (+$333.12)
Gold: $1,776 (+$8.00)
S&P 500: 4,686.75 (+95.08)
Trading Summary Notes for Tuesday, 12/7/21:
What's new?
WTF………So how was your Saturday morning?……….someone did a trash job in BITCOIN in the early hours of Saturday driving down BTC to $42K before recovering to the upper $40K area….. ETH didn't suffer as much, held over $4K and moved back up to almost $4,500…….week on week BITCOIN lost 12% and ETH 6%……yikes, talk about volatility……….GOLD inched up slightly (about 1%) week on week………the S&P 500 tanked, then recovered to be up about 2% week on week…….the newest Covid variant (Omicron) sparked fears, then fears went away…..yawn.
WHO……WHO……WOULD SELL A LARGE BITCOIN POSITION IN A THIN MARKET WITH NOBODY AROUND IN THE EARLY HOURS OF A WEEKEND? EITHER A FORCED LIQUIDATION (BADLY HANDLED), A SHORT WANTING TO DRIVE THE PRICE DOWN…….OR AN IDIOT.
What to do now?
First thing to do? Don't get up on a Saturday morning 'til at least noon………..I am long term bullish on BITCOIN and ETH……..since it is year end and holiday time, adding to BTC here above $50K looks good…..may just settle here for a bit, though……buy ETH.….very strong relative strength and looks higher for sure…….ignore GOLD, its dead money……..S&P 500, short rallies…..the "dips" are going to get deeper……and deeper…………….go holiday shopping.
THE FED THREW IN THE TOWEL AND ADMITTED INFLATION IS NOT GOING TO BE TRANSITORY (DUH!). BUT WILL THEY REALLY DO SOMETHING ABOUT IT? NAH!
2021 TRADING ACTIVITY MAY BE DONE FOR THE YEAR. MARKETS WILL GET "THINNER." BE CAUTIOUS.
Trading Thoughts:
Year end target for BITCOIN? After the Saturday morning plunge, $60K-$65K looks more achievable
ETH brushed $5k….my target……..NOW? $7,500 looks realistic
GOLD will continue to struggle to compete with BITCOIN and fight off potential higher interest rates………..$1,700 or $1,950…..pick (50-50)…..bad odds
S&P 500…..inflation, recessions, etc are NOT bullish for equities. BEWARE!
Current trading positions:
LONG BITCOIN
LONG ETH
NEUTRAL GOLD
NEUTRAL S&P 500
---
We compare the price of Bitcoin, Ethereum, Gold & the S&P 500. We use the CME Bitcoin Indexes (BRR & BRTI) and the CME Ethereum Indexes (ETH_RR_USD) & (ETH_RTI_USD) for reference as well as the London Bullion Market afternoon price settlement on the digital assets & gold.
---
Bill Taylor is Managing Director/CIO at Entoro Investments & is widely published in financial industry media throughout the world