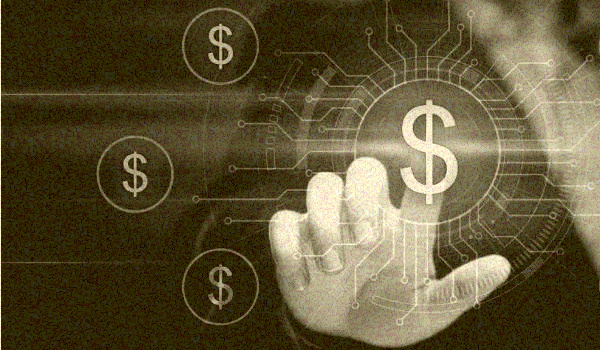 ---
By: Gerelyn Terzo 
Inflation might be in the air, but that hasn't stopped American consumers from shopping online and at physical stores this holiday season in a rush to beat the supply chain blues. BNPL has come into its own in 2021. Mastercard and Visa both have their sights set on digital payments. Credit unions want more control over their crypto holdings. And billionaire tech entrepreneur Jack Dorsey is stirring the pot in the VC community.
Payments Push
Christmas may be barely over, but the numbers are already in, and they are encouraging. According to Mastercard, U.S. retail sales increased 8.5% since Black Friday 2021 compared to last year's holiday season. E-commerce sales alone climbed 11% vs. year-ago levels, reflecting the shift to online sales amid the resurgence of the pandemic. Brick and mortar retail sales rose 8.1% vs. the same period in 2020, as consumers flocked to stores early to beat any supply chain-related delays.
It seems that American consumers are also increasingly turning to buy now pay later (BNPL) services like Affirm, PayPal, Afterpay/Block, and Marqeta to make their purchases. In 2021, BNPL transactions are poised to jump 300%-plus vs. year-ago levels to $99.4 billion in the U.S., as per Cornerstone Advisors data.
Source: Twitter
Mastercard also made headlines on the news that it is buying SaaS company Dynamic Yield from fast-food giant McDonald's. Dynamic Yield says it "helps companies quickly build and test personalized, optimized, and synchronized digital customer experiences." McDonald's bought the digital disruptor in 2019 with an eye toward integrating the tech into its drive-thru service and kiosks. Mastercard plans to deliver more tailored experiences to consumers across channels with Dynamic Yield's technology.
Rival card giant Visa has inked partnerships with approximately five-dozen cryptocurrency platforms to pave the way for consumers to pay for their purchases at tens of millions of merchants globally with bitcoin. Visa's crypto head, Cuy Sheffield, explained to NDTV that the company has doubled the number of crypto-related relationships to 60 over the past 18 months, pointing to crypto partners like FTX, Coinbase, and Crypto.com, to name a few.
Not to be outdone, U.S. credit unions want to go further down the bitcoin rabbit hole and are seeking the regulatory green light to hold cryptocurrencies directly, according to a report in Bloomberg. As it stands, credit unions whose deposits are federally insured are permitted to form partnerships with third-party firms to deliver crypto services to members, "provided certain conditions are met," according to the National Credit Union Administration. Now, these credit unions want to be able to offer crypto services to users with no middlemen and more in line with the decentralized nature of the blockchain.
VC Crush
Jack Dorsey, CEO of payments company Block, has ignited a firestorm on Twitter over Web 3.0. By definition, Web 3.0, or Web3 as it's also known, is designed to be a blockchain-fueled decentralized version of the internet compared to Web 2.0, where tech giants control the information. Dorsey has thrown a wrench into the theory that Web3 will be decentralized, saying that instead, it will be owned by the VCs and their LPs.
Not surprisingly, the Block chief's argument did not go over well among the venture capitalists who are looking to back the builders of the next level of the web, like Andreessen Horowitz. In response, Dorsey found himself blocked on Twitter, the company he created, by fellow tech entrepreneur Marc Andreessen, co-founder and GP at Andreessen Horowitz. Dorsey summed it up by saying he was "banned from Web3," taking yet another swipe at VCs.
Tweet that started the Web3 feud | Source: Twitter
Meanwhile, venture capitalist Chamath Palihapitiya sparked much of the SPAC enthusiasm in 2021, but nothing lasts forever. Social Capital, Palihapitiya's VC firm, has seen its four blank check deals in 2021 lose nearly one-third of their value on average, Business Insider reported. While SPACs started off the year strong, market conditions worsened amid the rise of inflation and more hawkish monetary policy. Since then, risk assets including tech have been under pressure. Among Social Capital's SPAC deals are Clover Health, Virgin Galactic, and OpenDoor, each of which is down by a double-digit percentage. Newly public SoFi has bucked the trend and is higher year-to-date.
Deal Pipeline
Rocket Companies, which is behind brands like Rocket Mortgage and Rocket Loans, is scooping up personal finance app Truebill in a $1.2 cash billion deal. Truebill's most recent funding round, in which it raised $45 million, valued the startup at $530 million, according to PitchBook data cited by TechCrunch.
The deal is expected to close by year-end 2021. The deal comes on the heels of a recent IPO by digital bank Nubank.
JPMorgan is building a blockchain-powered payments system for Germany industrial company
Siemens, according to the Financial Times. The bank's blockchain division Onyx is working with Siemens on building out the tech infrastructure. A Siemens exec said the company is making the blockchain push in response to a shift in payments to digital that is making cash payments unpredictable.
A VC-backed online lender has been ordered by regulators to shutter its operations amid allegations of deceptive marketing practices. LendUp, whose backers over the years have included PayPal, Google Ventures (GV), Andreessen Horwitz and Kleiner Perkins, must pay a $100,000 fine to the U.S. Consumer Financial Protection Bureau (CFPB), cease its lending operations, and stop accepting payments on outstanding loans. LendUp, whose headquarters are in California, targeted consumers who could not be serviced by traditional banks and will reportedly shutter its operations early in the new year.
Stripe Climate, the environmental arm of payments company Stripe, is directing $6 million in carbon removal purchases toward four companies — 44.01, Ebb Carbon, Eion, and Sustaera — across the following areas:
Permanent geologic storage
Ocean alkalinity enhancement
Enhanced weathering
Direct air capture
The latest commitments bring Stripe Climate's tally to three carbon removal-related rounds in the past year and a half.
---