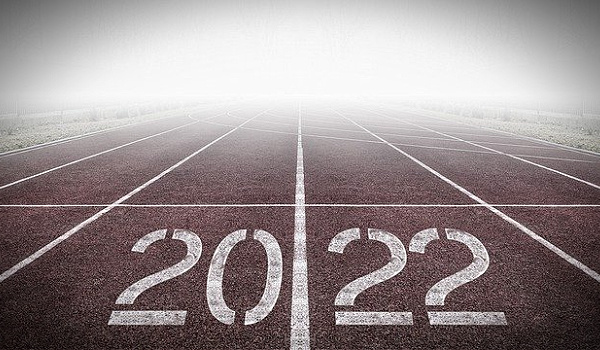 ---
Happy 2022 from the Digital Wealth News team! The new year is officially here and with it, we are continuing our series "2022 Predictions in Digital Wealth from the C-Suite". Just like last year, we've been blessed with so many submissions from amazing fintech founders that we've opted to break the series up into 3 consecutive articles. This week, you'll find Part 2, and MORE GREAT INSIGHT from the industry movers and shakers on what to expect for the coming year. From what we are reading, it's going to be another BLOCKBUSTER year in the sector.
---
Adrian Johnstone, President and Co-Founder | Practifi
2021 presented a multitude of operational and efficiency challenges for firms that didn't have their technology working for them. Heading into 2022, I expect we'll see a continued focus on increasing client personalization with the added lens of succession planning within both the fintech industry and advisor-client community. Automation will also be in high demand across task and process efficiency, digital processing of high-volume custodial tasks and compliance reporting for advisors. We also can't forget AI – data volumes are growing and the true potential to leverage AI in client experience is clearer than ever. Exciting times!
---
Vinay Nair, Founder & CEO | TIFIN
I expect to see greater adoption of AI-driven personalization in 2022. Most of our digital experiences today from social media to entertainment have become hyper-personalized, however, our most important financial assets are managed with a cookie-cutter approach and a limited understanding of who we are and the individual needs of our financial life.
To solve this, forward-thinking advisory firms will look to fintech platforms that can address personalization at scale with improved outcomes for them and their clients.
---
Apil Rudin, CEO | The Rudin Group
My prediction for 2022 is acceleration in fintech and wealthtech around the client experience. For too long, digitalization has meant something for internal teams to streamline/impact internal business processes without regard to clients. There will be less marketing around product capabilities and a greater emphasis on messaging that explains how products/platforms/point solutions solve actual pain points.
---
Barbara Provost, Founder | Purse Strings, LLC
2022 will see more and more women taking control of their money and their wealth. We know women control the Purse Strings and yet financial industries have not addressed their model that was built for men by men. But, watch! As more and more money comes into the hands of women (think 80-90 trillion by 2023) women will move to those organizations who are ready to reach, engage and earn the hard-earned female dollar. Think The First Women's Bank in Chicago. Organizations like As You Sow which works towards socially responsible investing – it's what women want. And best sellers like We Should All Be Millionaires which shows women how to get the money they deserve. Inklings perhaps, but consider Blockbuster didn't think they needed Netflix. Women persist!
---
Rich Cancro, Founder | AdvisorEngine
We're seeing the top advisors are making use of new tools to be precise with their outreach. These 'super communicators' are proactive and figuring out creative ways to help clients feel connected to their advice, and seamlessly convert prospects into their practice. For instance, we've seen how some of our clients have taken our no-code tools, which were developed for websites, and used them inside emails instead to simplify prospect information gathering. These super communicators are not only meeting clients where they are, they are changing how they get to them too.
---
Rohit Arora, Co-founder and CEO | Biz2Credit and Biz2X
I believe that in 2022, we will see the digital transformation of financing accelerate, especially for small business owners. Before the pandemic, most business owners were used to waiting weeks, sometimes months, for a loan decision. Now, banks are getting more skillful at using advanced technology to make it possible for a small business owner to receive access to funding in just a matter of hours. For instance, at Biz2Credit we have partnered with dozens of banks and hundreds of CPA firms who are using our Biz2X Platform to power online loan portals that their small business clients can use.
---
Colin Falls, CEO | GeoWealth
eCommerce boomed once sellers evolved from offering "access to products" to a "variety of products." Amazon remains the ultimate example. Likewise, I see WealthTech platforms evolving from offering product access to offering great product variety. Advisors have begun to incorporate non-traditional solutions into their toolkits. Trends in direct indexing, ESG, and automated tax loss harvesting will continue to amplify. Alternative investing will continue to democratize. Structured products and fee-based annuities will gain a bigger foothold for yield-starved investors. The challenge ahead is identifying the product trends that create value for Advisors, then developing processes to incorporate them into traditional model portfolios.
---
Patrick Murray, CEO | STP

As our industry continues to experience rapid growth, the ongoing innovation and adoption of fintech solutions will no doubt remain constant. However, technology and service will continue to converge as advisors are challenged to be laser focused on their client's needs—not managing wealth management platforms. Advisors seeking new levels of efficiency and growth, will see the opportunities and freedom in leveraging outsourced service models that still power transparency and control.
---
William Taylor, Chief Investment Officer | Entoro Investments
If you thought 2021 was crazy just wait till you experience 2022. Obviously any predictions made at the start of 2021 were totally wrong, so what about 2022? Well these are a "lock'" right?
Inflation will continue to accelerate and soon may be running at 10% (or more). The Fed will be reluctant to raise interest rates until at least April when their monthly bond purchases cease. The Fed, fearing causing a recession by raising rates, will have the market raise rates for them as they lose more control over monetary policy. Expect interest rates to spike suddenly with the ten year treasury hitting 5% (or more). A sharp economic downturn ensues. Bitcoin replaces gold as a safe haven and crosses $100,000 while gold declines to under $1,600. Real estate home prices confound buyers by not declining as much as people expect. as people continue to move out of central cities. Have a great 2022 and expect the unexpected.
---
Dara Albright, President | DWealth Education
2022 will be the year that fintech wages a cultural expansion that extends well beyond finance. Media, government, healthcare and education are all on deck to be most impacted by fintech innovation. Traditional media revenue models will be upended when consumers are suddenly able to leverage advertising to monetize their own eyeballs. It will be fintech that ultimately makes healthcare more affordable, learning more lucrative and governments less corrupt. Expect to see misleading smear campaigns warning citizens against fintech innovation such as DeFi. Rest assured, no matter how much they try to thwart the fintech infiltration, innovation will ultimately prevail.
---
Rodrigo Vicuna, CFO, Prime Trust
Crypto neobanks, which are an online-only version of a physical bank, will continue to surface, allowing these startups to gain a stronger foothold to launch and grow like a bank. Because neobanks are non-traditional in that they don't have physical branches, they can have a significant online presence that allows for greater proliferation without having to invest in a physical footprint. In 2022, we see crypto neobanks providing similar services of a traditional bank: investments, payments, debt payments, asset management, credit cards, and so on.
---
Oren Barzilai, CEO | EquityBee
The private markets are becoming more and more efficient. Companies are already staying private longer, generating most of their value while they are still private, and that trend will accelerate. Coupled with the widely available data, and ability to invest and transact online, we will see more financial solutions and services that are widely available for public companies, becoming available for private companies, their shareholders, partners, and employees.
---
Brandon Mintz, President & CEO, Bitcoin Depot
2021 has shown us that Bitcoin is not a short-lived trend but something that is here to stay. The crypto ATM industry continues to grow at a rapid pace with estimates that the market will hit $3.55 billion by 2030. We're definitely seeing that usage and continued growth in our business with tremendous expansion throughout 2021. As we observe trends, we can see that some years from now, Bitcoin will be one of the most valuable assets. Retailers are becoming major access points, and advocates, of cryptocurrency by hosting Bitcoin Depot ATMs. This is creating a larger network of access points.
---