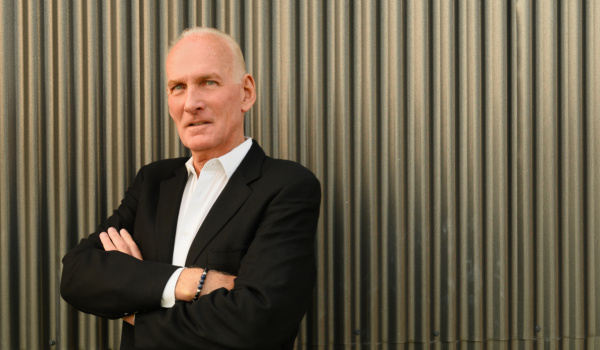 Simple Thoughts in Complex Markets
By Bill Taylor, Contributor/CIO-Entoro Investments
---
The opinions expressed below are my own & do not necessarily represent those of Entoro Investments or any of its affiliates
---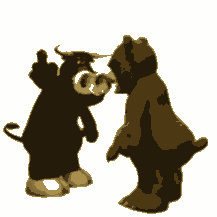 Bullish for week of 1/4
ETH BTC

Neutral for week of 1/4
S&P 500 | GOLD

Bearish for week of 1/4
NOTHING | ZIP | ZILCH


1/4/22 Closing Prices:
Bitcoin:  $47,246.82 (+$382.03)
ETH: $3,868.44 (+$67.10)
Gold:  $1,803 (+$12.00)
S&P 500:  4,793.54 (-3.02)
Trading Summary Notes for Tuesday, 1/4/22:
What's new?
So, what's new?? Well, it's 2022 for starters…..the blahs and malaise of the past few weeks are winding down…….investors/traders slowly returning………BITCOIN has been treading water in the high $40K area and down a couple thousand dollars on the week (week on week)….Yawn…….ETH basically unchanged (week on week) at just under $4K…….GOLD found some year end buyer to push the metal up over $1,800 (not again….geeeezzzz)……still stagnant…….GOLD had worst year since 2015 even with low interest rates and inflation………S&P 500 got "marked up" at year end but currently pretty much even on the week (again, Tue-Tue)……seems the S&P 500 (equities) have dementia and have forgotten how to go down (for now)
SEEMS A WHOLE LOT OF FOLKS ARE UNDERESTIMATING INFLATION AND THINK IT WILL MODERATE. NO, NO NO. INFLATION IS GOING TO SURPRISE……EVEN THE FED, WHICH IS PRETTY EASY TO SURPRISE IT SEEMS.
What to do now?
NEW YEAR…..2022……Lets do some BITCOIN and ETH buying……….enough of this neglect and drifting around……the next (coming) move will be up, up and away………ignore GOLD……..if you don't like volatility then GOLD is for you…..it goes nowhere…….BITCOIN has replaced it as a store of value AND inflation hedge…..S&P 500 just might (really) have a down year……I repeat, inflation is NOT good for equities……always keep a short position in the S&P 500.
BE PREPARED TO REALIZE THE FED HAS NO CLUE OF WHAT TO DO. INFLATION IS GOING TO "SHOCK" THE FED AND MARKETS. THE MARKET IS GOING TO DO THE FED'S WORK AN RAISE INTEREST RATES FOR THEM. BE PREPARED.
NOT TO STATE THE OBVIOUS, BUT INFLATION AT 6% -9% AND THE TEN YEAR TREASURY YIELDING 1.6% IS NOT A WINNING POSITION. SOMETHINGS GOT TO GIVE.
---
Trading Thoughts: Looking at 2022!!!
BITCOIN 2022………$140,000…………..$100K is NOT the stopping spot
ETH 2022…………$12,500
GOLD 2022………..right here or $1,600
S&P 500 2022……..DOWN…….DOWN……DOWN
Current trading positions:
LONG BITCOIN
LONG ETH
NEUTRAL GOLD
NEUTRAL S&P 500
---
We compare the price of Bitcoin, Ethereum, Gold & the S&P 500. We use the CME Bitcoin Indexes (BRR & BRTI) and the CME Ethereum Indexes (ETH_RR_USD) & (ETH_RTI_USD) for reference as well as the London Bullion Market afternoon price settlement on the digital assets & gold.
---
Bill Taylor is Managing Director/CIO at Entoro Investments & is widely published in financial industry media throughout the world