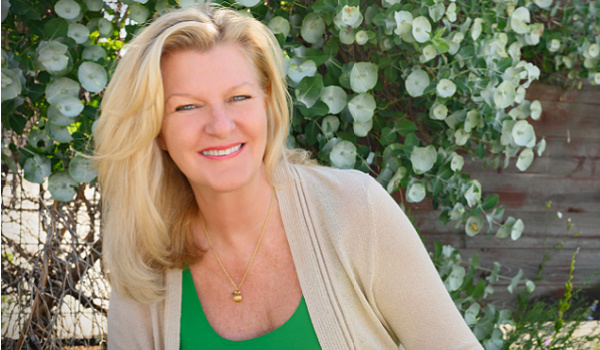 ---
Greetings from Digital Wealth News™ !
Greetings Fintech Friends! I think we all deserve a round of applause for arriving at 2022 intact and in one piece! Truth be told, we're excited at Digital Wealth News for the new year – we have so many cool things coming soon and can't wait to share with our readers! In the meantime, another FABULOUS newsletter awaits you with the best content in fintech out there. Read up!
Cindy Taylor, Publisher
---
New thought leadership content this week…
Wealthtech Insider: Building Toward Client And Business Goals, One Day At A Time
Winning the day means knowing what is controllable, working to control those things, and leaving the rest alone
Fintech Corner: Why Financial & Tech Companies Need To Think About Mental Health
After the tumult of the past few months, maybe we all need a mental health break, or at least to focus some time and energy on our wellbeing
REAL CLEAR CRYPTO: Crown Sterling's Crown Sovereign Token Lists on HitBTC
Crown Sterling, a pioneer of personal data sovereignty technologies, just announced that its Crown Sovereign (CSOV) Token is now listed (in our REAL CLEAR CRYPTO column from Sarson Funds)
Jiffy.ai Illuminations: This Year, Put Experience At The Top Of Your Tech Concerns
Technology, in particular, is an area ripe for change, says Michael Partnow, head of wealth management at JIFFY.ai
Bill Taylor of Entoro Investments updates us on the markets this past week and movement in gold, S&P 500, BTC & ETH in The Taylor Report (1/4/22)
---
We finish out the week with more great original content from the DWN editorial team and contributors, including the following posts…
EPISODE 44: How PR is Evolving in the Era of Blockchain
In this episode, DWealthMuse host, Dara Albright, and guest Armel Leslie, Partner at PR firm Peak Strategies discuss how the PR industry is evolving in the era of blockchain
2022 Market Predictions in Digital Wealth from the C-Suite, Part 2
The new year is now officially here and with it, we are continuing our 3-part series "2022 Predictions in Digital Wealth from the C-Suite"
The Week in Digital Wealth (1/5/22)
Robinhood is hoping to get off on the right foot in 2022, while a major VC is taking aim at the card giants in favor of Web 3.0
Advisor Tech Talk (1/5/22)
Advisors and wealth managers have set their sights on growth in 2022 across carve-outs, hiring, product innovation, and education
Op-Ed: 2022 Predictions So Obvious They Should be Called, Certitudes
Here's a peek at what the future holds f or cryptocurrencies, NFTs, DeFi and the broader markets from fintech thought leader Dara Albright
---
DWealth Education Webinars (CE-Credit Approved)
---
Curated Industry Content
Check out our homepage for other great content, read up and GET YOUR SMART ON about the future of digital wealth!!
Wishing you and yours a great week!!!

ABOUT DIGITAL WEALTH NEWS:
Our content creation and amplification platform includes insightful industry news & market commentary, meaningful partner content and executive profiles you won't find elsewhere.
Special thanks to our Chief Technology Officer Michael Fabing and my partner (and husband) Bill Taylor on their efforts to roll out this new enterprise. I also want to thank our friend and partner Dara Albright, one of the most important fintech thought leaders in the world, who has recently joined Digital Wealth News as a partner and host of our ground-breaking podcast series Dwealth Muse and will be spearheading our new joint venture education initiative – DWealth Education.
Our editorial coverage takes a new view toward the fintech revolution as it has evolved and matured, featuring industry news, thought leadership, and the latest industry press.
Digital Wealth News ™ was Created with the Following Key Parameters:
Daily Editorial & Weekly Newsletter pushing stories to Website – https://dwealth.news/ – and social media channels
Weekly Newsletter emailed to proprietary database of RIAs, wealth managers, VCs, hedge funds, fintech professionals and organic sign-ups –plus- select names from Fintrx, Crunchbase and other key databases
Light but authoritative editorial feel – non-technical – but informative. Digestible business read for those interested in, affected by, or involved in the new digital wealth economy;
Coverage of Digital Wealth Topics Including the Following Categories:
Digital Currencies & The New Token Economy
Security Tokens & NFTs
Trading Technologies
Digital Investing Platforms
WealthTech & Robo-advisors
Legal & Legislative Issues
Fintech At Large & More
Sign up for our free newsletter, reach out to me on Linkedin, Twitter or Facebook and thanks for stopping by!!
---