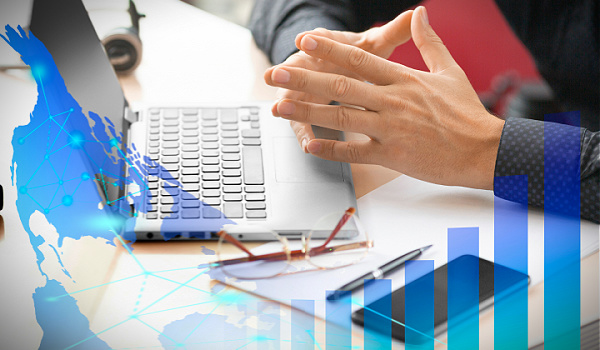 ---
In the midst of a stock market correction, the advisor community is hiring more talent, revamping products, raising capital, partnering with portfolio management solutions, and accessing more tools to increase their value proposition to clients.
AdvisorEngine: "AdvisorEngine, the financial experience company and provider of CRM and portfolio management technology, announced the transformation of Junxure CRM. This transformation delivers an entirely new technology foundation and enhanced productivity capabilities. Reflecting these advancements, the product is now called AdvisorEngine CRM. All CRM clients have received access to the enhanced experience and will continue to benefit from best-in-industry support and training. Consistent with AdvisorEngine's open-architecture approach to serving financial advisors, the upgraded CRM will continue to be offered as a standalone product, priced per user." 
Bone Fide Wealth: Douglas Boneparth, president of Bone Fide Wealth, provided a reprieve to investors from the volatility in the stock market that sent the S&P 500 into correction territory.
Source: Twitter 
CircleBlack: "CircleBlack, the unified wealth management platform, and Smartleaf, Inc., a leading provider of automated portfolio rebalancing, mass customization and tax optimization solutions for wealth managers, RIAs, TAMPs, broker/dealers and banks, announced a partnership to deliver a tightly integrated and highly sophisticated portfolio management solution. This unified solution allows CircleBlack to seamlessly integrate Smartleaf's trading and rebalancing functionality into CircleBlack's flagship Advisor platform, enabling best-in-class portfolio management and rebalancing. The partnership also provides Smartleaf with a new distribution and data aggregation partner." 
Envestnet: "FP Alpha, an AI-driven, holistic financial planning solution, and Envestnet|MoneyGuide, an industry leader in client-centered financial planning innovation, announced today a powerful integration that will allow advisors to take their goal-based planning for clients one step further by highlighting additional planning recommendations increasing their overall value proposition…The MoneyGuide integration will allow FP Alpha to populate demographic data as well as the net worth items including Traditional and Roth IRA's, 401(k) and 457 Plan's, Brokerage Accounts, Life Insurance, Student Loan's, and 529 Plans, to name a few." 
Facet Wealth: "Facet Wealth — a fintech company offering personalized and unbiased financial advice that integrates into every facet of life — announced today it has raised $100 million in Series C funding, led by Durable Capital Partners LP, with participation from…Warburg Pincus, TeleSoft Partners, and Green Cow Venture Capital…The company has grown by 10x since 2020, and the funding will be used primarily to continue to fuel that top-tier trajectory. Facet will also make investments across its technology and product suite, and client experience." 
GeoWealth: "GeoWealth, a modern TAMP built for advisors, announced the hiring of Steve Miller, CFP, Blaise Santiago, and Bryan Watson to serve as VP, Business Development in their respective territories, while John Starnes, was appointed VP, Business Development, in August 2021. Led by Scott Silverman, CIMA, SVP, GeoWealth's Head of Distribution, the firm expands national reach to maintain momentum and continue solving for the investment management, enterprise technology and operational challenges of modern RIAs. GeoWealth is committed to increasing market share among advisory firms nationwide following its Series B funding in November 2021. To that end, GeoWealth adds Miller, Santiago, Starnes and Watson to its experienced, RIA-focused distribution team." 
---