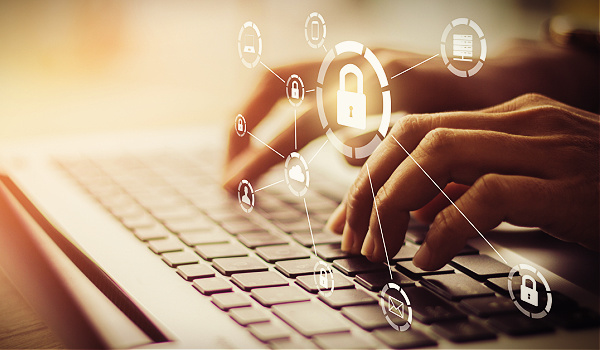 ---
The highest performing advisory firms in the world leverage data analytics, AI and machine learning to gain insights into business performance and provide a superior client experience. By implementing and following data management best practices, these firms maximize value from their data and achieve their desired results.
Unfortunately, many firms overlook the importance of data quality. As a result, many firms invest in expensive data analytics tools when they aren't ready to leverage them. Firm leadership then becomes frustrated when their investments don't produce the desired outcome and the client experience suffers.
Luckily, enterprise-level business management platforms like Practifi not only provide a foundation to manage data better but also offer enterprise-grade data protection. By investing in technology that helps implement data management best practices, your firm will have greater success improving data quality and leveraging sophisticated data analytics and AI tools in the future.
The data debt problem
Business management platforms help companies scale sustainably by surfacing data in a way that improves client management, aids decision-making, and promotes innovation. The success of these efforts, however, relies on having access to high-quality, accurate data.
While nearly 85% of organizations see data as their most valuable asset, 78% also state that data debt is one of their significant problems. Referred to as the 'silent killer' of new initiatives within organizations, this type of debt refers to the total cost of operating an enterprise on insufficient, incomplete or inaccurate data. Despite investments in data initiatives such as data analytics, AI and machine learning, organizations struggling with data debt can't extract the insights and value needed to make data-driven decisions.Data debt is the accumulated cost associated with sub-optimal governance of data assets in an enterprise, like technical debt.
-Global Data Management Research Report 2020
Experian
Address data debt
Historically, data management was considered an IT function; however, it's increasingly becoming a company-wide effort. Because human error is the cause of most data errors in CRMs and business management platforms, getting your teams on board is crucial.
Unfortunately, CRMs treat data management as an after-thought. Data sets are either impossible to find, difficult to edit, or time-consuming to do so. As a result, advisory teams struggle to update data promptly and duplicate data piles up. With data debt compounding over time, advisors continue services based on inaccurate data. When clients discover this has happened, valuable trust is lost, and the client experience suffers.

Manage your whole Practifi database from the Data Management app
Here at Practifi, we understand the importance of data quality for wealth management firms, which is why we help firms take control of their data. Our platform makes it easy to remove unnecessary data at scale, update data en masse, and access your whole Practifi database in one convenient location. Combining both simplicity and power, Practifi enables advisory teams to tackle data debt in their firms.
Protect data long-term
Automated processes have helped wealth management firms in many ways. However, every advisory team is responsible for some degree of manual data entry. This means human error will always be part of the equation. Unfortunately, many organizations lack oversight into when data is updated and by who. In a study, 26% of executives stated concern over errors they know must exist, but of which they have no visibility.
In addition, as gatekeepers to valuable financial information, wealth management firms are known targets for cyberattacks and security breaches. While outsiders cause 75% of breaches, 25% of breaches involve inadvertent misuse of data by internal staff members. Leaked data is extremely harmful to a firm's reputation and the client experience. In fact, a study found 52% of companies involved in a breach reported reputational damage and lost client trust.
To protect your firm's data quality and reputation it's crucial to have the best internal security infastructure in place. Not only does Practifi provide data access permission controls to limit the number of staff who can view and edit data, but we also offer an additional layer of security with data encryption, usage monitoring and field audit history. By being able to see a ten-year trail of who has edited data, you can enforce governance, encourage owenership, and improve overall data quality throughout the firm.Poor data is often entangling entire organizations with crippling effects, preventing timely decision-making and negatively impacting customer experience.
– Global Data Management Research Report 2020
Experian
Data management best practices
Forward-thinking advisory teams leverage data analytics and AI to gain business intelligence to provide a superior client experience. However, to take advantage of the benefits data has to offer, firms must first implement data management best practices.
By investing in technology that provides a foundation to address data debt and offers long-term data protection, wealth management firms can improve their data quality and make more data-driven decisions.
Get the latest insights delivered straight to you inbox.
---